Finder is committed to editorial independence. While we receive compensation when you click links to partners, they do not influence our content.
Compare $2-million life insurance policies
For the best rates, start your policy as early as possible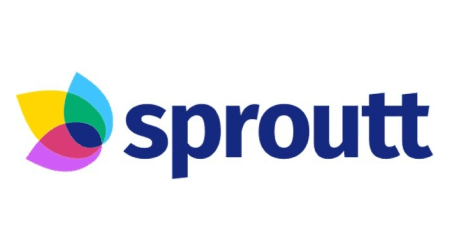 Quotes from 40+ top insurers
Up to $10 million in coverage
Skip the medical exam
Get quotes
Assessing how much financial support your family might need to recover after you're gone may seem morbid, but it's also important. Replacing your salary, paying off your debts and having enough left over to address your family's future goals adds up quickly — a $2-million life insurance policy might not seem so outlandish when you're done. The good news is that if you're healthy and start early, a multimillion dollar policy can be relatively affordable.
How much does $2-million life insurance cost?
If you're in good health and start your policy young, a multimillion dollar policy can be surprisingly affordable. A healthy 30-year-old man who doesn't smoke can get a 20-year term policy for around $63.51 a month, based on rates from Policygenius. Women's policies tend to cost less — a 30-year-old healthy woman nonsmoker policy might cost around $47.43 monthly.
You'll pay higher premiums for your policy if you're a smoker. A healthy 30-year-old man who smokes pays $282 a month for that same 20-year term policy, and a woman pays $222.26.
Can I get a $2-million life insurance policy?
Whether you qualify for a multimillion dollar policy depends mostly on your age and your income level. All insurers have a different set of standards, but maximum coverage levels are usually between 10- and 30-times your gross annual salary. That means to qualify for $2 million in coverage, your annual salary should be at least $200,000.
But whether you qualify for 10- or 30-times your salary depends on your age. Because your coverage is based on your earning potential and financial obligations, starting a policy at a younger age will increase your eligibility for a higher coverage policy.
Can I get $2 million coverage without a medical exam?
No. A $2-million policy typically requires both a medical questionnaire and a 20- to 30-minute paramedical exam to confirm the answers in your questionnaire. Depending on the insurer, you may be able to request temporary coverage while you wait for the results of your exam, though it won't be for the full $2 million.
The types of policies that don't require medical underwriting, such as simplified issue and guaranteed issue life insurance, tend to have a cap between $25,000 and $500,000.
Is a $2 million life insurance policy right for me?
You may be surprised to discover how much coverage is recommended for you. Insurance agents and estate planners recommend six to 10 times your annual salary. Some say to multiply your salary by the number of years you have left before retirement.
In the end, every person's finances are different, so consider the following factors before deciding how much coverage you need:
Your debt. Between your mortgage, car loans and any other credit lines you have, paying off your debt can help your family reduce their monthly expenses.
End-of-life expenses. Your life insurance should include money to cover the cost of your funeral and any medical bills.
Long-term care. If you're responsible for covering the care of elderly or infirm family members, your benefit should include money to care for them in your absence.
Tuition. Make sure your children have the money they need to get the education you want for them.
Estate taxes. Your death benefit isn't taxable, but it can be used to help pay estate taxes, if your estate exceeds the estate tax threshold, which is $11.58 million in 2020.
Get quotes for $2 million life insurance policies
What should I watch out for?
Simply because you qualify for a high level of life insurance, doesn't mean it's necessary. Assess your finances and determine exactly how much you need. For example, if you're single and have no children or anyone to care for in your absence, paying for a multimillion dollar policy may be unnecessary.
You should also reassess your coverage needs as your career and family grow. One idea is to use a major life event, such as marriage, divorce or the birth of a child as an opportunity to reconsider your life insurance coverage.
Bottom line
If you qualify and your financial situation warrants it, a $2-million life insurance policy can be an affordable way to make sure your family is fully taken care of after you're gone. But the key to keeping your premiums down is to start as early as possible and compare life insurance companies to find the very best coverage for you.
Common questions about $2-million policies
More guides on Finder