The new Glossier Lidstar rocked the Oscars last night and is available today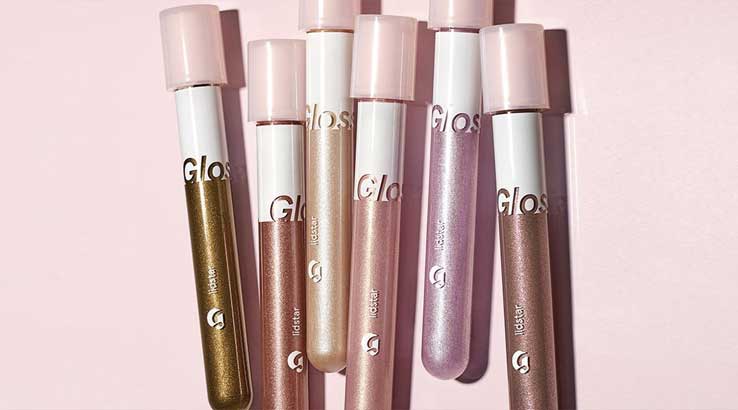 Put a little sparkle in your eyes with Glossier's glowing eyeshadows.
Finally, a Glossier product for eyes. Once upon a time the brand tried launching an eyeliner, but it was quickly discontinued. Our eyes have been sorely lacking in Glossier ever since but the new Lidstars are worth the wait. The shades look stunning and there's more of Glossier's signature, adorable pink packaging.
(Lid)star of the red carpet
Lidstar actually made a sneaky red carpet debut at the Grammys early this year. It was the mystery Glossier product that Beyoncé was wearing along with Boy Brow. Lidstar might just be a go-to red carpet product for A-list celebs, as we saw at the Oscars last night. Allison Janney, Greta Gerwig, Tiffany Haddish, Maya Rudolph, Tracee Ellis Ross and Rosie Huntington Whiteley were all wearing Lidstar on the red carpet.
What shades are available?
Glossier shared a video of the beautiful glittery swatches on its Instagram Sunday and there are six gorgeous options available.
Lidstar in Lily is a holographic purple with a touch of soft pink. There's also Moon, a pearly silver reminiscent of the night sky and Slip, a playful light pink. The shade Cub picks up right where the 2017 rose gold trend left off, and the silver violet Fawn is what Queen B wore to the Grammys.
Last but not least, there's Herb, a pure, stunning gold with flecks of green that's perfect for a night out. Whatever your skin tone, one of these shimmery shades is sure to look perfect on you.
How do I apply Lidstar?
Lidstar is a bit thicker in consistency than a traditional powder eyeshadow, but don't let that intimidate you. It's fine to apply this type of shadow with your finger, a brush or a small makeup sponge. Just make sure you clean your brush or sponge afterwards.
Where can I find it?
Lidstar is available exclusively from Glossier.
Picture: Instagram
Latest shopping headlines