Travel rewards cards can be a great way to save up for trips and enjoy extra benefits when you travel. By spending on a travel rewards credit card, you can earn points that can be redeemed for flights, flight upgrades, accommodation, car rental, merchandise and a host of other lifestyle rewards. This guide will explain the different types of travel rewards credit cards available, how to compare them, and everything else you need to know about travel rewards credit cards.
Travel rewards credit card comparison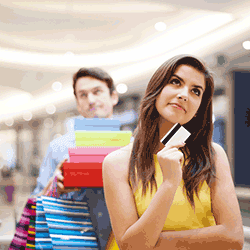 What types of travel rewards can I get with a credit card?
There are two ways to earn your travel rewards when it comes to credit cards. You can either opt for a credit card that is directly linked to your preferred frequent flyer program, or choose a credit card that has its own membership rewards program. With the latter, you can also transfer your accumulated rewards points to your frequent flyer program afterwards (if they're affiliated), or simply spend your points via your credit card's internal rewards program which usually offers a similar spectrum of redemption possibilities.
Frequent flyer points
Frequent flyer credit cards let you earn points with your preferred airline loyalty program for every S$1 spent on your credit card. You can then redeem these points for flights, ticket upgrades, accommodation, car hire or other lifestyle goods and services.
With this type of card, you also earn membership tier points that count towards your membership status. And you could get complimentary travel insurance, airport lounge access and concierge services (for premium cards).
Reward points
Rewards credit cards are similar to frequent flyer options, except you earn reward points that are not linked to a specific airline loyalty program. Many rewards credit cards let you earn points per S$1 spent that can be redeemed directly for flights, travel upgrades, accommodation, car hire, gift cards, shopping or fuel vouchers, electronics, clothes, concert tickets and even cashback.
You also have the option of transferring your accumulated points over to a partner frequent flyer program. This gives you more flexibility if you have several frequent flyer memberships and want to switch between them.
Complimentary extras
Some of the perks you can expect to find on travel rewards credit cards include:
International travel insurance. Many travel rewards credit cards include international travel insurance for cardholders at no extra charge. Usually, their only requirement is that you charge a specific amount or the total cost of your prepaid return ticket and other travel expenses (including accommodation, car rental, tour package, etc., but excluding taxes, airport or travel agent charges) to your eligible credit card. Your spouse and children can often also enjoy the same complimentary travel insurance if they are travelling with you for the entire trip and satisfy the same expenditure requirements using your credit card. Always consult your card provider or credit card

Product Highlight Sheet (PHS)

about the specific criteria for your card.
Transit accident insurance. Similar to the above, most cards provide coverage for transit accident as long as you fulfil the eligibility criteria. You and your spouse and children would usually receive automatic cover as long as you've prepaid your travel expenses using your credit card and met your card's specific requirements.
Flights. Some credit cards offer complimentary flights or promotions, e.g. the Standard Chartered Visa Infinite Credit Card or OCBC Titanium credit card.
Airport lounge access. Airport lounge access is also a common feature with these types of cards. Some cards offer a free airport lounge pass each year, while more premium cards may offer unlimited business class and first class lounge access.
Concierge services. Premium platinum and black credit cards often provide you with a personal concierge service that you can use to book travel, accommodation, restaurants and entertainment packages anywhere in the world.
Flights and flight upgrades. You can use your points to get rewards flights, or to bump up existing flights to the next class. This is usually the main draw for people using travel rewards credit cards. Even if they're not frequent flyers per se, saving up points for that yearly holiday is also a great way to maximise your credit card rewards.
Hotel stays and car rentals. Even if you don't enjoy flying, your travel rewards credit card can earn you a staycation or road trip. Redeem your rewards points for hotel accommodation or car rentals.
No foreign transaction fees. Travel rewards credit cards may also offer a 0% foreign transaction or currency conversion fee, which is an apt benefit for frequent travellers. The foreign transaction or currency conversion fee is usually worth around 2-3% of transactions so cards without this fee can save you a lot of money when you go overseas.
Free international ATM withdrawals. This is another feature that frequent travellers can appreciate because ATM withdrawals can amount to a fair bit at 3% per transaction. Note that even when the withdrawal is free, cash advance fees and cash advance interest charges will still apply.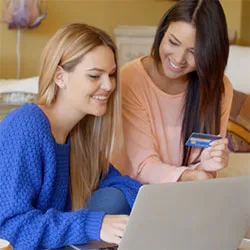 How to compare travel rewards credit cards
It is important to consider the following key features when comparing travel rewards credit cards:
Bonus point offers. Credit card promotions generally pack some pretty good perks these days, such as bonus points for new customers. For example, a card could give you 30,000 bonus points when you sign up before a certain date and spend S$300 in the first month. You should factor in the value of these points when considering which card offer to take, because a sizeable amount of bonus points can immediately equate to a return air ticket.
Promotional interest rates. Card promotions also generally include attractive promotional interest rates. For example, a new card could offer 0% interest on balance transfers for 6 months or 0% on purchases for 12 months. The catch is knowing when the promotional period ends, and what the rate reverts to, as well as any conditions you need to meet to take advantage of the offer.
Standard interest rates. These rates will apply after any promotional period has ended. Make sure you consider the standard purchase rate and cash advance rate for the card if you plan on travelling with it, because interest costs could add up when you carry a balance.
Annual fees. Weigh up the annual cost of a credit card against the benefits it offers. Depending on how much you spend on your card and how much value you derive from the rewards benefits, a card with a high annual fee may not be worthwhile for you.
Reward points earn rate. Some premium credit cards give higher earn rates when it comes to reward points. While you can earn 2 points per S$1 spent instead of 1, these cards may also charge high annual fees and high-interest rates for the ability to double your earn rate.
Points cap. Some cards put a points cap on your earning capacity. For example, you could earn 1 point per S$1 spent up to S$2,000 a month, and 0.5 point per subsequent S$1. This will limit your ability to collect points if you usually spend above that amount, which means you should probably consider a different card.
Reward expiry. There can sometimes be an expiry date set on your reward points or complimentary extras. For example, for the DBS Altitude Visa Signature Card, the DBS points

expire on the anniversary of your Card Account Open Date (1 year), which is one of the shortest validity for credit card points.

Blackout periods. Some rewards may be limited by blackout periods, which means you can't redeem them at certain times. This usually applies to flights and hotel accommodation.
Should I get a travel rewards credit card?
Travel rewards credit card are suited to people who are:
Frequent travellers. The more you travel, the greater the potential value you can get out of a rewards credit card that offers points and other perks such as airport lounge access. You also have the option of a card that allows you to transfer your reward points to different frequent flyer program accounts, or one that directly earns you points for a specific frequent flyer program.
Regular credit card users. Travel rewards credit cards are a great way to monetise your expenditure. Since you already spend this much on your credit card, there's no reason why you shouldn't be getting something back for it.
High income earners. Even though premium credit cards charge higher annual fees and have higher minimum income requirements, they also offer premium luxury perks such as airport limousine services, personal concierge services and lounge access benefits.
Travel credit cards may not be suited to people who are:
Infrequent travellers. If you travel infrequently, there may be a more suitable credit card out there for you with low annual fees and lower interest rates. However, if you are a high spender you might still find travel rewards credit cards useful for their non-travel rewards.
Impulse spenders. Rewards cards tend to charge higher interest rates when compared to no-frills options, so using these cards for impulse purchases can lead to high interest fees, especially if you don't pay your account's closing balance in full each month.
Struggling to manage a credit card. The potentially high interest rates and annual fees on these cards mean they are not recommended if you're having trouble managing your finances because you could end up in a lot of debt.
When shopping for your travel rewards credit card, remember the importance of comparison. Always compare a card relative to your own spending habits and lifestyle preferences. No credit card is perfect, but there can be one out there that is suitable for you.
Frequently asked questions
Read more on this topic