Finder is committed to editorial independence. While we receive compensation when you click links to partners, they do not influence our content.
I tried RapidLash eyelash enhancing serum to get longer lashes
Did this serum work? Check out the pictures and be the judge.
I'm always a bit suspicious of products that make big promises. Like banishing cellulite or reversing wrinkles. Lash growth serums fall into the same category. I'm suspicious.
I'd previously tried two other lash growth serums before trying RapidLash and the results weren't great. One serum didn't do anything at all really. The other seemed to give me a bit of length but nothing drastic. The results were so subtle that it easily could have been a placebo effect – I thought they looked a bit longer because I'd just shelled out $130 for a serum.
The quick verdict
Why is it good? It adds volume and length to your lashes over time.
How much is it? $50 for one tube.
Where to buy it? Ulta
RapidLash on the other hand really seemed to work for me. How did it work? Well, I can't actually tell. I usually spend a large chunk of beauty reviews detailing the product ingredients and exactly how these work to produce the results. But unfortunately, I don't actually know what's in this serum. Anyone who knows me will know that this is a pain point. I think all brands should be transparent about what's in their products.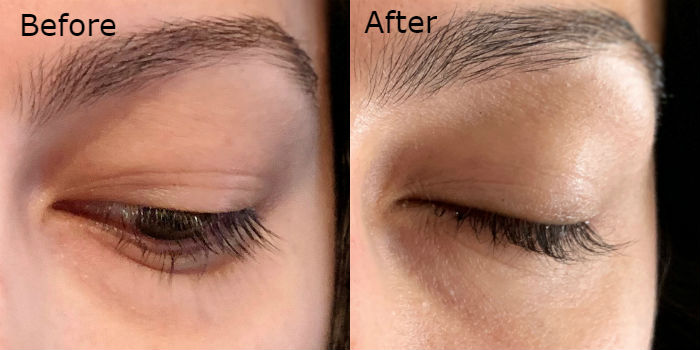 All I know is that it has "Hexatein 1 Complex," which appears to be some sort of patented formula. And it does indeed appear to work.
These shots were taken before starting with the serum and four weeks after religious daily use. I've included photos with mascara as well as without. My lashes are very fine and are hard to capture on camera, so the mascara photos can give you another indication of how well the product worked.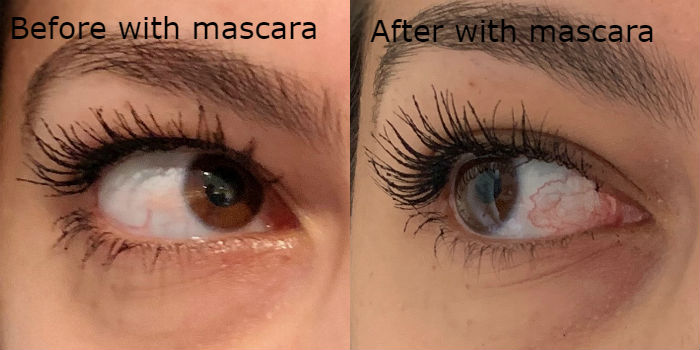 A few things to keep in mind: Some of these lash growth serums (although I'm not sure if it's the case with this one) work by preventing your lashes from falling out rather than encouraging them to grow faster. So if you skip a couple of days of serum, all the lashes the treatment has been holding onto will fall out at once and your eyelashes will be shorter than when you started. So, you do need to be quite religious about applying the serum daily.
Also, try to take care of your lashes. No lash growth serum is going to work if you rub half your lashes off when cleansing your face or fall asleep in your makeup. Try to be gentle with them and cleanse with an oil-based makeup remover.
Here's a final photo of what my eyelashes look like now with mascara. I'm really happy with the results and will continue to use this serum.
Affordability
RapidLash eyelash enhancing serum costs around $50. It's not cheap, but it's one of the less expensive options out there. As I mentioned earlier, I'd previously tried one that cost $130. So $50 isn't too bad.
Where to buy
RapidLash is available at Ulta