Finder is committed to editorial independence. While we receive compensation when you click links to partners, they do not influence our content.
Receive money in New Zealand from overseas
Thanks to online banking and the proliferation of international money transfer companies, it's easier than ever to receive money in New Zealand.
While both banks and online transfer companies facilitate receiving money from an overseas sender, comparing services and associated fees will help you get the maximum amount of NZ dollars.
You can receive money from overseas through your bank or via online transfer. Western Union and MoneyGram have an extensive international network of pick-up locations from which you can collect your money. Do a little research to see which services offers better value for money and quicker delivery.
Disclaimer: Exchange rates change often. Confirm the total cost with the provider before transferring money.
How do I receive money from overseas?
International money transfers are ideal for people who live and/or work far away from friends and relatives, and send money home on a regular basis. It's also the best way to receive cash quickly in an emergency situation, especially with the pick-up option offered by Western Union and MoneyGram.
While you may prefer the security of your bank, international money transfer companies deal in large amounts of currency at a time, which means they can offer their customers more competitive exchange rates.
Case study: how does an international same currency transfer money transfer work?
Julio is on a business trip in Hong Kong. His fiancée is organising their engagement party in Nelson and urgently needs an additional $2,000 to cover expenses.
Julio wants to make a same-currency transfer to eliminate concerns about exchange rates, but since they're with different banks, he's wary of the high fees involved.
He decides to research a few international transfer companies to see what kinds of deals they offer for instant delivery and bank deposits.
| | Bank | Money transfer company |
| --- | --- | --- |
| Transfer fee | $30 | $20 for pick-up, $10 for bank deposit |
| Transfer options | Telegraphic transfer | Bank deposit, pick-up |
| Transfer delay | Two working days | Instant pick-up, two business bank deposit |
| Difference in fees | $10 to $20 depending on receiving option | |
Back to top
What's the most cost-effective way to receive money from overseas?
When receiving money in New Zealand, it's best to have the sender make a same-currency transfer. That way you don't have to worry about a poor exchange rate impacting the amount of money you receive.
Julio's research revealed that using a specialist transfer service meant lower fees and quicker delivery. The transfer fee for instant delivery is higher than that charged for a bank deposit, but still lower than that charged by the bank for the same turnaround time. His fiancée would be able to collect the cash at a pick-up point within minutes of Julio effecting the transfer.
Step by step to receiving money from overseas
Below is a step-by-step guide on how to receive money from overseas.
Find a location. If your sender agrees to send money via Western Union or MoneyGram, you can collect it from one of several pick-up points. Find the closest pick-up location on the transfer service's website.
Get the tracking number. This number is your reference to keep track of the money as it makes its way to you. You'll need to present it at the pick-up location if you're collecting the money in person.
Identification. Take along some positive identification when collecting your cash from a pick-up point. A passport, driver's licence or national ID card should be sufficient.
Bank deposit. If you'd like the money deposited into your bank account, you'll need to give the sender your BSB and bank account number. Depending on the service, you should receive the money within two business days.
Back to top
What are the pros and cons to using a specialist service compared to a bank?
Here are a few pros and cons to consider when receiving money through an international transfer service.
Pros
Better exchange rates. Since specialist transfer companies deal in currency in bulk, they can offer their customers much better exchange rates. This means that if your sender is transferring foreign currency to be converted to NZ dollars, you'll get a better deal on the amount received.
Instant delivery. Companies like Western Union and MoneyGram offer recipients the option to collect money at one of their pick-up points. The network of locations is extensive, so check the website to see which is closest to you.
Cons
Unreliable services. Be sure that the service your sender uses is reputable and accredited by the proper authorities. Be wary of little-known companies offering deals that seem too good to be true.
Hidden fees. Besides transfer fees, international transfer companies can charge conversion fees (for currency converted to NZ dollars), add extra percentage points to the interbank exchange rate and even charge you for withdrawing your money.
Back to top
Are there any risks?
While international money transfer companies are generally safe and easy to use, it's your responsibility to make sure that the service you choose is reliable and properly accredited. Doing thorough research about security is imperative, especially when you're providing personal details and bank account information.
If you're receiving foreign currency to be converted to NZ dollars, help your sender do research about the best periods to benefit from a favourable exchange rate.
Frequently asked questions
Here are a few frequently asked questions about receiving money in New Zealand.
Read more on this topic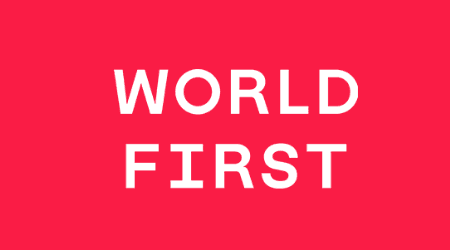 Read our guide to the WorldFirst World Account for online sellers, including info on supported currencies, fees and how to open an account.
Read more…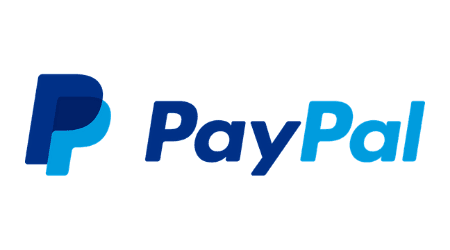 Learn about the pros and cons of using PayPal to convert your online seller profits into New Zealand dollars in this detailed review.
Read more…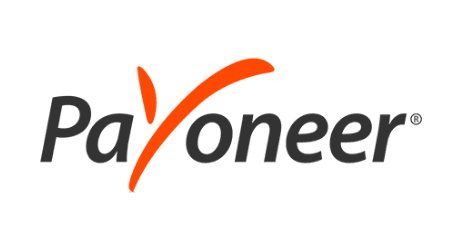 Read our guide to Payoneer and how it can help marketplace sellers save money when receiving international payments.
Read more…
More guides on Finder