Finder is committed to editorial independence. While we receive compensation when you click links to partners, they do not influence our content.
Fast cash loans
Do you need cash in your account today? Here is how to access money when you need it.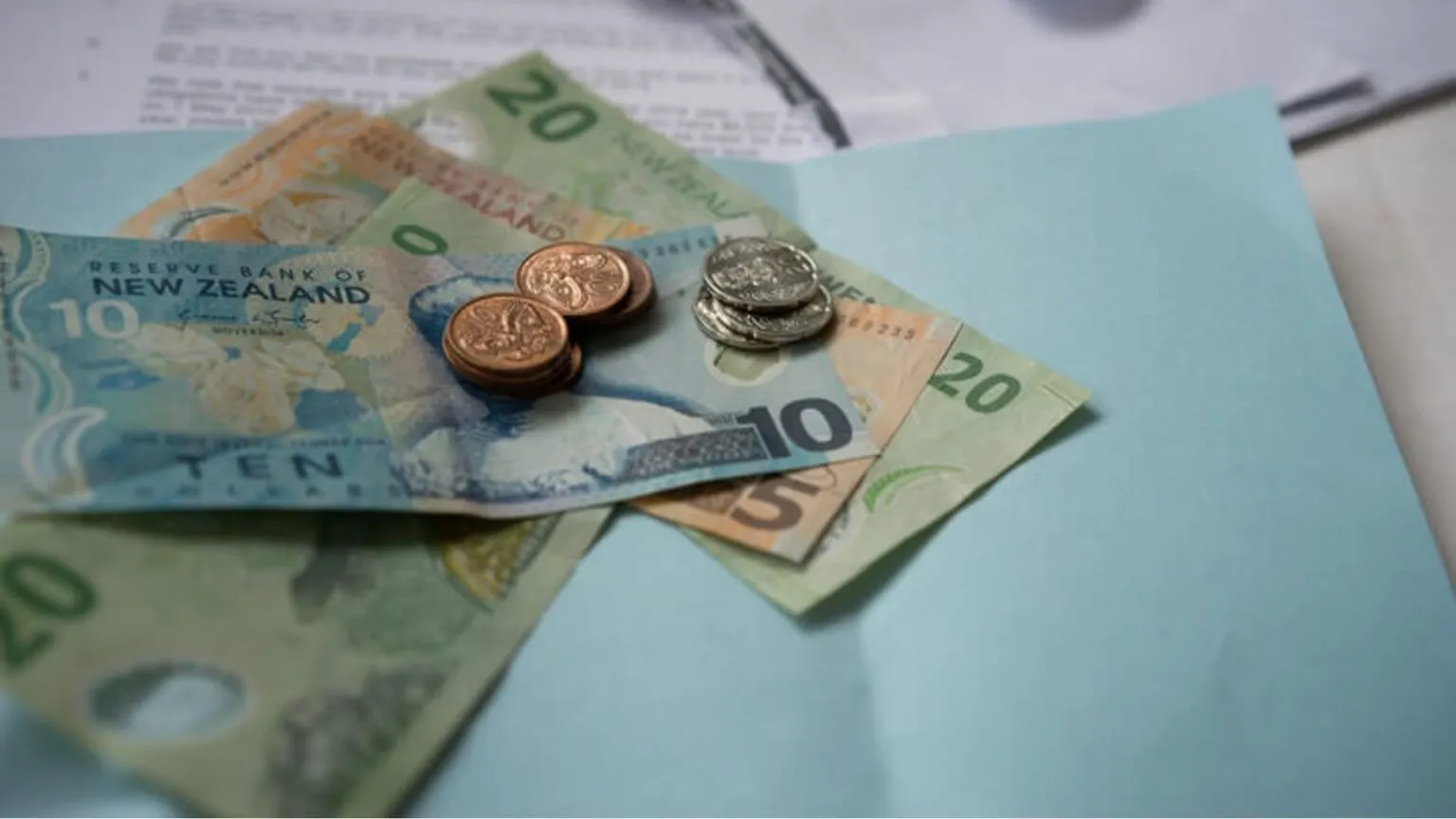 We're not always prepared when the unexpected happens; whether it's car repairs, bills we overlook or unplanned dental expenses. Luckily, there are loan providers that can provide fast cash when you need it, sometimes in as little in one hour or on the same business day. Find out what you need to know before you apply.
⚠️ Warning: be cautious with short-term loans
If you're experiencing financial hardship and would like to speak to someone for free financial counselling, you can call the MoneyTalks helpline operated by FinCap on 0800 345 123. It is open from 8:00am to 5pm, Monday to Friday and 10am to 2pm Saturday. When comparing short term loans, ensure you take into consideration any fees, charges and rates you may be charged.
Alternatives to short-term loans
Consider these alternatives before applying for a payday loan:
Use online Government resources. The Commerce Commission New Zealand website explains how loans works and what to be aware of when borrowing from a lender.
Payment plans. Talk to your electricity, gas, phone or water provider to see if you can work out a payment plan or receive an extension on your due date if you're behind on payments.
Contact your creditors. Speak with creditors about extending the due date of your payment, or working out a new payment plan that works for both of you. Seek personal loans elsewhere. Consider a small personal loan from a bank or a credit union. You may qualify for a loan with much lower interest rates than those offered by payday loan companies.
Pay with credit card. Consider paying with your credit card to cover your emergency bills or payments. This is not a long term solution, as you'll need to pay off the balance as soon as possible, but it's an alternative to a short term loan with high – and immediate – interest rates.
Compare fast cash loans
What are your options for a fast cash loan?
Finding finance doesn't have to be difficult. There is a range of options on offer:
Short-term loans. One of the most common choices for fast cash is a short-term loan, which lenders design to repay when you receive earnings from your employment. The maximum term is usually two days up to a maximum of one year, depending on how much you borrow, which is typically between $100 and $2,000.
Credit card cash advance. If you have a credit card, you can consider using it at an ATM. However, you should bear in mind that most cash advance fees are approximately 23% p.a., which may make it a costly option to consider.
Personal overdraft. If you have a transaction account and a good history with your bank, you can have an overdraft set up to access up to a specific limit. Overdrafts usually start from $100, and you can typically receive access to the funds on the same day.
Same-day personal loan. Some banks offer same-day personal loans to existing customers and may let you borrow more than $5,000.
How fast will I receive my cash?
How quickly you receive your money differs between lenders. To give you an idea of when you should apply, to obtain your money as soon as possible, here are a few guidelines from lenders:
Nimble: If your loan is approved and you have confirmed it by 4:30pm AEST, Nimble will send your funds within 60 minutes. Outside of this time you will receive it this next business day. Clearance time is subject to your bank.
Sunshine Loans: If you sign your contract before 4:30pm Queensland time on business days, your money should be available by 7pm Queensland time. Keep in mind it will depend on how long it takes your bank to process the transaction.
Wallet Wizard: If you accept your Wallet Wizard contract by 2:30pm Sydney time, you should receive your funds today. Wallet Wizard recommends waiting two hours before calling them to check on your funds.
Are you eligible for a short-term loan?
Age. You need to be over the age of 18 to apply.
Residency. You usually need to be a New Zealand citizen or permanent resident.
Employment and income. You do not necessarily need to be employed to be eligible for a loan, but you typically need to earn a regular amount, eg from Work and Income.
Work and Income. You may be eligible for a loan if you receive Work and Income payments, but there may be restrictions as to the amount you borrow.
Credit history. Lenders offering short-term loans generally consider you even if you have bad credit. However, if you are concerned about your credit history, you can contemplate a lender that doesn't conduct credit checks.
How do you get a fast cash loan?
There is a range of fast cash options for you to apply for and many offer same-day turnaround. Here's what you need to do to get the money you require:
Find a loan where you meet the eligibility criteria. The key to receiving approval for a fast cash loan is applying for one where you meet the minimum eligibility criteria. Check you fit the minimum age; income; employment and residency requirements set by the lender before clicking "Go to Site".
Check the information you need before you apply. Once you know you can ask for a loan, the next step is finding out how. You usually need to send personal, financial and employment details, as well as documentation, to prove the details are correct. You may need to hand over your Internet banking login details, so that the lender can look at 90 days' worth of your banking history. If this concerns you, rest assured the loan provider accesses read-only copies of your statement.
Submit your online application. Most lenders' application process, including the submission of documents, is entirely online. You may be able to submit them manually, but this can result in a longer review process.
Wait 60 seconds for approval. Most lenders can tell you if you've received approval within a minute or two. If you receive approval, you can agree to your loan contract digitally or by SMS.
Receive your loan and budget for your repayments. If you accept your fast cash loan contract before the lender's cut-off time, which is usually around 2pm on a business day, you can receive your loan the same day. Now you need to make sure you budget for your repayments and pay the money in full and on time.
What features come with these loans?
Applying for a fast cash loan brings not only a quick turnaround but a few other features that may benefit you:
Convenient application. Apply conveniently online in just a few minutes and receive a response almost immediately. The majority of lenders won't require you to fax any documents.
Direct debit repayments. If you're worried about remembering to make the repayments, look for a lender that automatically direct debits your payments from your bank account on the agreed upon dates.
Prepaid debit cards. Some lenders offer additional features with its fast cash loans, such as a prepaid debit card. You can load these cards with your funds, but also receive instant loans on them.
Loan amount and terms. You can usually borrow up to $2,000, (or even $5,000 to $10,000 with some lenders). Providers typically base the loan terms on the frequency at which you receive your pay, and this can be from 2 days up to a few months.
How you can apply for a fast cash loan
Before clicking "Go to Site" for the lender you wish to use, make sure you meet the eligibility criteria. You can find this on finder's review page. The loan application requirements depend on the lender you apply with, but generally, you need:
Personal details. Your name, contact information and proof of identity.
Finances. Your income, debt, assets and 90 days' worth of your bank statements. The lender may need your Internet banking details.
Employment. The name and contact details of your employer and the specifics of your work.
Work and Income benefit. If you receive Work and Income benefit, you need to list the type of payment you receive, also how much and how often.
Loan details. How much you are looking to borrow and for what purpose.
How quickly do you need your loan? There are fast cash loan options in the table above that you can compare and apply for. Make sure you check the eligibility criteria (select 'Compare' in the table) before submitting your application and only apply for the amount you need.
Picture: Shutterstock
More guides on Finder