Majority of young adults prefer online streaming to watching TV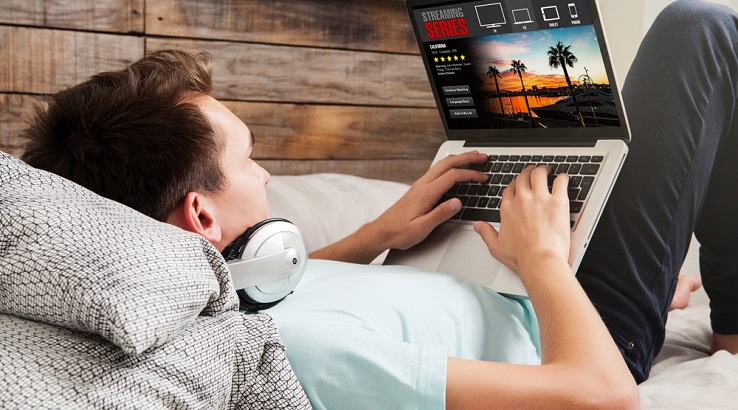 However, other age groups still reach for the remote.
Whether you're keen for a night of plotting cold-blooded revenge with the Underwoods or raging at the latest episode of Game of Thrones, internet TV allows us to watch our favorite shows how we want, when we want.
The latest survey findings released by Pew Research Center's Fact Tank reveals almost two thirds (61%) of young adults in the United States, aged 18 to 29, favor watching TV shows via online streaming services.
Comparatively, less than one third (31%) of these young people get their daily fix of television watching cable or through a satellite subscription. Additionally, a very small proportion (5%) use a digital antenna.
Research released earlier this year found Americans enjoy around 42.5 billion hours of Netflix a year, each watching nearly two hours a day, while the streaming platform exceeded 100 million global subscribers in April.
While streaming services such as Netflix and HBO Go have skyrocketed in popularity among young adults in the US, other age groups are still reaching for the remote.
The survey found three-fifths (59%) of adults use cable connections as their go-to source for TV bingeing, while just over one quarter (28%) use streaming services and fewer than one in ten (9%) employ digital antennas.
Men (55%) are less likely to watch cable television than women (63%), with a greater proportion of males (31%) preferring to consume television via streaming services than their female counterparts (25%).
Findings also indicated college-educated individuals (35%) were likelier than those with fewer qualifications (22%) to use internet TV as their primary method of consuming entertainment.
Similarly, households pulling in less than $30,000 each year (14%) were more commonly reliant upon digital antennas for television viewing than households with an income of $75,000 or higher (5%).
The same survey discovered a healthy proportion of young adults (37%) who choose to watch the news rather than read about it, do so over an internet connection rather than switching on their set-top box. Two thirds of adults, more than three-quarters (78%) of those under 50, obtain at least some news from social media sites.
Mobile devices, such as phones and tablets, are popular resources to digest news for a huge proportion of Americans (85%), with more than half scheduling real-time alerts for breaking news and other activities.
Picture: Shutterstock