Finder is committed to editorial independence. While we receive compensation when you click links to partners, they do not influence our content.
Landscaping loans
Find out which of these 4 financing options will take your yard from "pretty nice" to "paradise."
Editor's choice: Credible personal loans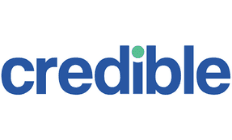 Loan range: $1,000-$100,000
Personalized rates in minutes
Funds as soon as 1 day
See your rate
Improving your landscaping is a quick way to make your outdoor space shine — but landscaping costs can quickly climb into the thousands. For projects you can't postpone, consider using one of these financing options to spruce up your scenery.
The cost of landscaping
Landscapers charge anywhere from $50 to $100 an hour, according to both Home Advisor and HomeGuide. However, the exact cost depend on the project, necessary materials and the labor needed to complete it.
| | | |
| --- | --- | --- |
| | | |
| | | |
| | | |
| Sprinkler system installation | | |
| | | |
| | | |
This is just a small selection of common projects. Compare quotes with multiple landscapers to get an accurate estimate for similar projects in your area.
Where to get landscaping loans
You can find loans for landscaping from banks, credit unions and online lenders. Most offer general-use funding that can be used to cover all types of landscaping costs, including materials and labor.
Personal loans
Personal loans usually range from $2,000 to $50,000. If you have good to excellent credit of about 670 or above — or your project requires more funding than you have equity — a personal loan is a good choice.
Lenders often don't place restrictions on how you use your funds, so you can pay for a variety of landscaping costs. Some lenders can process and fund loans within a week, which means you can get started on your project that much sooner.
HELOCs
A home equity line of credit (HELOC) uses your home as collateral to help you score low rates and give you access to larger, more flexible loan amounts. You can borrow as much or as little as you need, and like personal loans, how the funds are used is up to you.
This makes them useful for projects with no set budget or deadline. And many HELOCs are open ended, which means once you've paid back what you borrow, you can borrow the same amount again.
Home equity loans
A home equity loan also uses your home as collateral. But, like a personal loan, you receive a single lump sum with set monthly payments.
These can be useful when you're looking to complete a valuable landscaping project that could potentially increase your home's equity, like adding a pool or refinishing a deck. However, the approval process typically takes longer than a personal loan. And if you can't repay your loan, you risk losing your home.
Credit cards
Credit cards can be an expensive choice, but they can be the right option if you already have an account open — or can qualify for a 0% APR introductory rate. Depending on your credit limit, you could put the costs of materials and some labor on your card — just pay it off before the promotional period is up to save on interest. There are even credit cards for home improvement that may suit your needs.
You may find a credit card is the most suitable for ongoing expenses that you can quickly repay, like regular lawn maintenance. As long as you pay off your balance each month, you can fund smaller landscaping projects while building your credit.
Compare home improvement credit cards
Apply for a landscaping loan today
Use this table to compare a number of lenders that offer personal loans that you could use for your landscaping project.
How to compare loans for landscaping projects
The ideal lender depends on your needs. Not every person qualifies for the same rates or loan amounts, so comparing your options is critical when you're looking for financing. Consider these factors when choosing a lender for your project:
APR. Lenders charge anywhere from 4% to 36% in APR — that's interest and fees — for a loan. To qualify for an APR on the lower end of this spectrum, you'll need to opt for a shorter term and have good to excellent credit.
Loan amount. Before finding financing, get quotes for your landscaping project. Every lender has a set minimum and maximum amount you can borrow, so you'll want to pick a lender that can offer the amount you need. Applying for preapproval can help you get an idea on how much you'll be able to borrow and narrow your selection of lenders.
Collateral requirements. Most personal loans and credit cards are unsecured, while HELOCs and home equity loans use your home as collateral. If you don't want to secure your loan with your property — or other collateral — look for lenders that offer unsecured loans. However, a secured loan may mean you can borrow more at lower rates for your project.
Accepted credit scores. Not every lender accepts every borrower. If you have bad credit, you may not qualify for the best rates or be able to borrow as much. Check to make sure you're eligible for a loan with a lender before you apply.
Do landscapers finance?
Some landscapers offer financing, but it depends on the project and company you choose. Lenders like GreenSky allow landscaping companies to offer financing to their customers. But smaller landscaping businesses may not have the ability to fund your project. Check with yours to see if it has any financing or loan options available.
How to apply for a landscaping loan
The process will depend on the type of loan you need and the lender you choose. In general, most lenders offer a preapproval process that allows you to check your rates and see your potential loan amount before you agree to financing. This can help you determine the best course and pick a lender that will be able to fund your whole landscaping project.
When you're ready to apply, most lenders require you to submit some basic personal information:
Social Security number
Date of birth
Proof of income
Proof of residence
Other documents and information may be required as well. If you have any questions, reach out to your prospective lender to get help with the application process.
Bottom line
Landscaping is often a quick way to increase your home's appeal. Before you apply, compare top loans for home improvement projects to see what rates you can expect.
Frequently asked questions
More guides on Finder