Finder is committed to editorial independence. While we receive compensation when you click links to partners, they do not influence our opinions or reviews. Learn how we make money.
Streaming Finder
Compare on-demand services for TV, movies and more.
The latest streaming news from Finder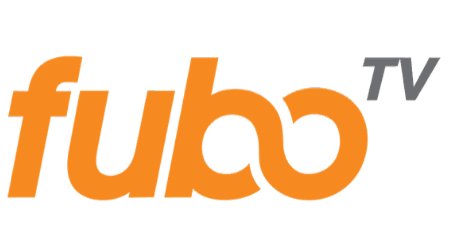 With its new Xbox One app, the TV service is first among its competitors to stream in 4K video. Read more…
Internet TV gives us our favorite shows when and where we want. Even if you're happy with your current provider, you might get more for less — or find that adding another service to your library is worth the cost.
Check out HBO Now or Hulu if you're itching to get on the Game of Thrones bandwagon. Or discover the Mandalorian series on Disney+ or Star Trek: Picard on CBS All Access. Sports fans can keep the ball rolling with their favorite UFC, NBA and NFL games on ESPN+. Networks like CBS and NBC are including live TV, sports and big events like the Olympics and the election into its services, making it easier than ever to cut the cable cord.
Compare streaming services
Try before you buy with a
free trial
How do I find the best streaming service for me?
With so many streaming services vying for your viewing, narrow down one that meets what you like and how often you'll watch. Some services are convenient but take a toll on your data, while others take longer but allow offline viewing. You'll find services that focus on one type of entertainment — like sports or children — and yet others are all-you-can-watch buffets of TV, movies and more.
I don't know if I have the right equipment. Which devices can I use to stream?
You've probably got one or two devices already in your home for streaming Netflix, Hulu and more.
How much data does streaming use?
Take your entertainment on the go — and take advantage of pausing a movie on your TV and continuing on your phone or tablet during your commute to work. There's a small price for convenience, as some streaming services use up to 7GB per hour, depending on the quality of the stream. Some mobile providers combine deals with specific streaming services, where you can watch all you want and not consume your data.
Many also offer "offline viewing," allowing you to download a movie or show to your device to avoid consuming data when you watch it. This option eats into your phone or tablet's internal storage, so be sure you have enough space to download a HD-quality movie or series.
What is 4K streaming?
Services like Netflix and Disney+ offer 4K UHD streaming on a large swatch of its content, offering the sharpest, highest-quality image quality available. Powerhouse video game consoles like PlayStation 4 Pro and Xbox One X, Blu-ray players and streaming media devices like Chromecast Ultra also allow for 4K streaming on TVs and monitors that support it.
Slapping 4K on a box used to mean you'd pay an arm and a leg for the latest and greatest TV. But 4K displays have become more affordable. If you don't have a 4K-capable device, you won't benefit paying extra for premium streaming.
What should I watch online?
The world is your oyster when it comes to finding your next binge watching obsession. Which can make it tough to narrow down the best movies and shows available across services, genres and more. Start with what you already love, whether that's romance, horror or what falls between.
Case study: Rhys's experience
Rhys Subitch
Writer and Editor
Living in a house with six other people meant having access to a wide variety of Internet TV services. I contributed three accounts — Amazon Prime Video, Netflix and VRV — but had access to Hulu and a few others.
While I definitely took advantage of Hulu at times, mostly for new Brooklyn Nine-Nine episodes, Netflix continues to be my go-to streaming service for movies. Meanwhile, Amazon Prime Video comes with my Prime subscription — which is a staple for grocery and food delivery — and hosts my favorite bad ghost-hunting shows.
Now that it's just my partner, my cat and me, we kept the original three streaming services — Netflix, Amazon Prime and VRV. Hulu just didn't offer enough variety or other perks to get us on board.
Read more on this topic