Eyeliner can be a scary tool if you're not used to it but as with all things beauty, practice makes perfect.
We've all been there. You're five minutes away from being ready to go out, you've spent 15 minutes meticulously blending your eyeshadow and all you have left is eyeliner. Then your hand starts to shake.
You start drawing your line but a few strokes later you realise that while one eye is perfect, the other one has a wing pointing towards your left earlobe.
Whether it's overcoming the fear of a utensil so close to your eyes, or you just can't seem to get those wings even, rest assured that we've got you covered. This guide will teach you how to get the perfect wing for your eye shape, which type of product to use and more.
Image: Shutterstock
---
For beginners! How to start using eyeliner
Scroll down for tips on the perfect wing.
Settle yourself, gather up your courage and get ready to start embracing the eyeliner life. You might have been using an eyeliner stencil, but now it's time to branch out and go freehand.
Starting out, most people tend to go for pencil eyeliners because they're inexpensive and easy to get your hands on, but that doesn't mean they're the best for newbies.
Now I'm not saying jump straight to liquid, but there are a few other alternatives to consider.
If you're a total beginner, ease your way in by smudging a dark eyeshadow along your lash line. This gives the illusion of eyeliner without being too intimidating, because we understand that having pointy objects in close proximity to your eyes isn't exactly everyone's cup of tea.
Once you've graduated from the eyeshadow trick, switch to a gel formulation an a thin eyeliner brush. You're already used to using a brush on your eyes, so it's an easy transition.
Gradually work your way up – as your hand steadies and your confidence grows, you'll be ready to embrace liquid eyeliner in no time!
---
How to do eyeliner wings?
If there's one thing that everyone wants to know, it's how to create a winged eyeliner look. It's true, chances are if someone says they want to learn how to do eyeliner, they really just want to learn how to draw a wing. Once you've mastered the basics, getting the wing right is your next challenge.
1. Prepare your canvas
The most important step towards creating a wing is making sure your canvas is ready to go. Ensure your eyes are clean and free from any residue. Use makeup remover on a cotton pad to softly sweep away any remaining makeup. Extend the space that you prime outwards towards the sides of your face, in order to cover the entire wing area. It's up to you whether or not you choose to apply your eyeshadow before or after your eyeliner. Often people will choose to do it after to avoid having to re-do it if you make a mistake, but we tend to go beforehand so that the shadow doesn't cause the eyeliner to seem faded or not as sharp as you desire.
2. Carefully line your lashes
Keeping close to the lash line, use your choice of eyeliner to carefully draw a thin line from your inner eye corner to approximately two-thirds of your eye, stopping at the outer third. This is to allow you space to draw a smooth, even wing when the time comes. Some people find this easier if they draw dots at small intervals along the lash line, and then connect the dots with their liner in order to ensure a straight line. Whatever works best for you!
3. Draw a dot where you want your wing to end
When choosing where to place the dot, take into account your eye shape, how dramatic a look you're going for and how sharp you want your wing to be. Use a thin-tipped brush or eyeliner pen to pop in a tiny dot at your desired height and angle, taking care to make both eyes as equal as possible. A good rule of thumb is to place the dot somewhere along the line between the outer corner of your eye and the end of your eyebrow. If it helps, use tape to mark that line!
4. Trace from the dot to the corner of your eye
Take a deep breath and draw a line from the dot directly to the outer corner of your eye. This will be the bottom of your wing, so we want to see it sharp and neat. Use a Q-tip with makeup remover if you need to clean it up a bit, and don't worry if you don't get it looking right on the first try. What's great is that it doesn't matter what kind of eyeliner you're using because any product is appropriate for this step. So whether you're a beginner with a brush or an expert with liquid, you can get it done.
5. Fill in the gaps
You're almost there! Time to make the finishing touches and create wings so strong you can fly away into the sunset. Okay maybe it's a slight exaggeration, but you're probably already looking pretty fierce. You can do this with your eye open or closed, but for the purposes of a clean line we'd recommend starting out with a closed eye. Once again taking your eyeliner from the dot, draw a more angled, sweeping line and connect it to where you've left off in the outer third of your eye. Now all you have to do is colour in the space. Use small strokes and be consistent in the direction you draw, and BAM. You're all done!
---
Best eyeliner shapes for your eye
Believe it or not, there is no correct way that everyone has to draw their eyeliner. Everyone's eyes are shaped differently, and that means you have to adapt your eyeliner style to whatever will work best for you. Don't worry – everyone can still rock a wing!
Hooded eyes: Create a thicker outer third and draw the wing with your eyes open to see where it lines up visibly.
Wide-set eyes: Create a smaller, upturned wing to create the illusion of a closer set eye
Close -set eyes: Use a white or nude eyeliner on your inner corner to open them up
Almond eyes: You're lucky – you can pull off any liner look!
Round eyes: Create a more defined triangle wing to give your eye some depth and shape
Monolid eyes: Create your wing with your eye open, so that you can see where to end the line
---
Types of eyeliner
The search for the perfect eyeliner can be a tough one, so we've narrowed down the main eyeliner types and how best to use them. Check out the different types below and see which one will help you achieve that perfect wing.
1. Liquid eyeliner
Liquid eyeliner is the ultimate in eyeliner goals – nothing makes quite so crisp a line or makes other people double take at your wing's sharpness. However, liquid eyeliner is also a tricky tool to master, and that's why some people avoid it at all costs.
The biggest thing you have to worry about when it comes to liquid eyeliner is a steady hand. Once the liner is on, it's not coming off without a fight. So unless you're a whiz with a Q-tip then you're going to want to practice before diving in.
However, once you do you'll have everyone amazed at the crisp lines and daring designs you can come up with – because it's about more than just cat eyes. With liquid you've got a fine tip so you can create all kinds of swirls, double liner wings and more. The bolder the better!
---
2. Gel eyeliner
Gel eyeliner is more forgiving than its liquid counterpart, but don't let that fool you into thinking it's not as exciting. With gel, you can use a thin brush to create smooth designs.
A huge advantage with gel eyeliner is that you have a little bit of time before it sets, so if your hand shakes or you want to smudge it out just a little to create more of a smoky eye, you can achieve the look with time to spare. And once it sets, that gel liner isn't going anywhere.
Applied with a brush from a small pot, gel eyeliner is definitely a versatile and easy-to-use option that yields incredible results.
---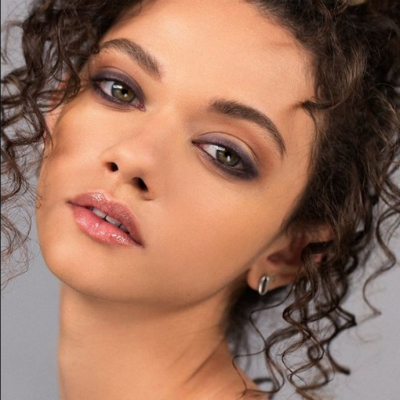 3. Pencil eyeliner
Good old reliable pencil eyeliner. It's a staple in any young girl's beginner makeup kit, and probably the eyeliner that you learned how to do wings with in the first place! It's a great starting point because it's simple, easy to use and won't be too much of a challenge to achieve a fun look.
However, the downside is that due to the pencil's consistency and texture, you won't get quite as neat and clean a line as you would with gel or liquid.
Nevertheless, if you're after a smokier look or just want a touch of soft colour along your lash line, pencil is definitely the type of eyeliner for you – and the best part is, they're usually really affordable too!
---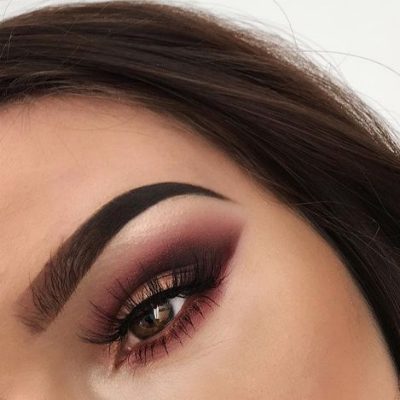 4. Eyeshadow liner
If all else fails, eyeshadow is a trusty backup to using a specific eyeliner product, and better yet the results you can achieve are really quite impressive!
When you're looking to use eyeshadow for this purpose, it's important to stick with matte colours when you start out. It's the easiest way to get the hang of it, and you can work up to shimmers, glitters and more as you become more skilled.
The important thing when it comes to using eyeshadow is to use the right brush to ensure proper application. Combine a good eyeliner brush with pigmented shadow and you, my friend, will create a hell of a look.
---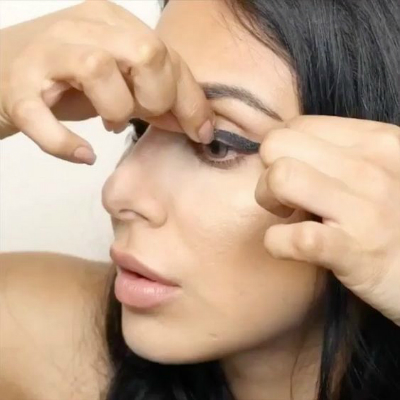 5. Eyeliner stickers and adhesives
A new addition to the eyeliner world, stickers and adhesives are taking the world by storm. These easily-applied decals are revolutionising the eyeliner process!
Using them is easy: simply measure the size, cut the sticker/adhesive to the appropriate length and place it gently into position over your lash line. They aren't a super long-lasting alternative, but if you're in a bind and need eyeliner STAT, these can help you out.
The downside is that there's little variety as they're still a relatively new product, so if you're after something more unusual or personalised, you'll have to stick to the tried-and-tested eyeliner methods described in this list.
---
Top eyeliner tutorials
Need a some eyeliner advice to get your creative juices flowing? Not a problem. Whether you're always experimenting with your look or just really need to ace a wing on a special night out, these tutorials will have your back. The plus side? They're super easy! Still need more help? Check out even more of the best YouTube tutorials to help you nail your eyeliner.
1. Tina Yong's "12 Common Eyeliner Mistakes You Could Be Making"
If you're wondering where you're going wrong or maybe just want a bit of coaching before you start working on that line, this tutorial is the one for you. Tina Yong is a super popular beauty YouTuber so you can trust that she knows how to get you through the eyeliner journey.
2. TheMakeupChair's "Eyeliner Tutorial: 5 Steps"
This 90-second tutorial is all you need for a basic wing, so you'll be all wings in no time at all. It will teach you the fundamentals of creating a winged liner look, and you can check out other videos on the channel to get a more in-depth lesson. Check it out!
3. ThatsHeart's "9 Easy Eyeliner Hacks for Perfect Winged Eyeliner"
ThatsHeart is known for always scoring the absolutely perfect cat-eye wing, so if there's anyone who knows what to do, it's her. This video will help you correct any mistakes you may be making while avoiding any new ones. With a little practice, your wings may even rival her own!
---
What is tight-lining with eyeliner?
Somewhere, a million beauty lovers cringed. Tight-lining is the practice of using eyeliner underneath your lashes, on the exposed area of skin between lash and eyeball. If you've ever heard the word "waterline", this is it (and yes, we know it sounds terrifying).
A lot of people struggle to tight-line because of the implement's proximity to the eyeball. Even seasoned liquid liner professionals may shudder at the thought.
Our best tip is to use a pencil eyeliner and carefully and safely (with adult supervision if you're underage) use a lighter to slightly melt the tip of the pencil before applying. This makes for a smoother, creamier application and you're far less likely to scratch or damage your eye if you make a mistake.
The effect of tight-lining is that your lashes look fuller, and if you use a light or white colour to tight-line it can make your eyes look bigger and more awake, which is especially effective for smaller eyes, hooded eyes or anyone who's had a big night.
If the idea of tight-lining makes your uncomfortable, don't feel like you have to learn it in order to be an eyeliner aficionado. It's not for everyone and your look will still be fantastic without it. However, if you feel like you can master the craft, don't let fear hold you back!
---
What are eyeliner tattoos?
We've all experienced a sudden love for feathered tattoo brows and eyelash extensions, but did you know that you can get your eyeliner tattooed on as well? It's definitely not as popular as its lash and brow counterparts, but it's still a possibility if you're really not keen to experiment.
A word to the wise: tattooing is a permanent solution, so you really have to commit to this look before going under the needle. If you're the type of person who likes experimenting with different shapes and colours, eyeliner tattoos are not for you.
Another thing to bear in mind is that you need to ensure you use a reputable cosmetic tattoo artist rather than a standard tattoo artist. Remember that you're going to have a needle really close to your eyes and that can be very stressful, so you want the right professional for the job.
---
Coloured eyeliner is a thing. And you should give it a go
Who said that black was the only shade you could use? If you're somewhat of a daredevil or you're off to a party where you're able to let loose, coloured eyeliner is the way to go.
Don't get me wrong, black eyeliner is a reliable staple that can definitely pull off an avant-garde look, but there's nothing quite like a vivid glitter wing that you can see from a mile away. The most important tip when using coloured eyeliner is to ensure you use a white or lighter shade underneath it first, so that the colours will really pop.
For an all-out glam look, it's even possible to blend a number of colours into an eyeliner rainbow – but it's not for the faint-hearted. Or on the other hand, maybe you're blonde and using black seems like a bit harsh (to each their own). For those cases, a subtle brown or earth-toned eyeliner can add a really nice effect.
Seriously though, if you're sporting a brightly-coloured wing and feel like stepping it up with some glitter, who are we to say no?
---
Last-minute tips and tricks for how to apply eyeliner for when you're in a rush
Did you know?
Use a Q-tip with makeup remover to clean up any uneven lines quickly
Use sticky tape to create a sharp, clean wing
Use a pencil so that if you make any mistakes you can simply smudge it into a smokey eye
Dot your eyelid where you want your eyeliner to be, then connect the dots!
Use light or white liner in your waterline to appear more awake
---
Latest beauty deals: