Free cryptocurrency with Coinbase Earn
Coinbase Earn is an educational program that pays people to learn about cryptocurrency. There are different programs for different cryptocurrencies.
To get started:
---
1. Go to the Coinbase site.
It's also possible to get $10 of free Bitcoin by using a coupon such as this one.
---
2. Click on the "products" tab at the top of the page, and then "Earn."
This will take you to the Coinbase Earn learning page.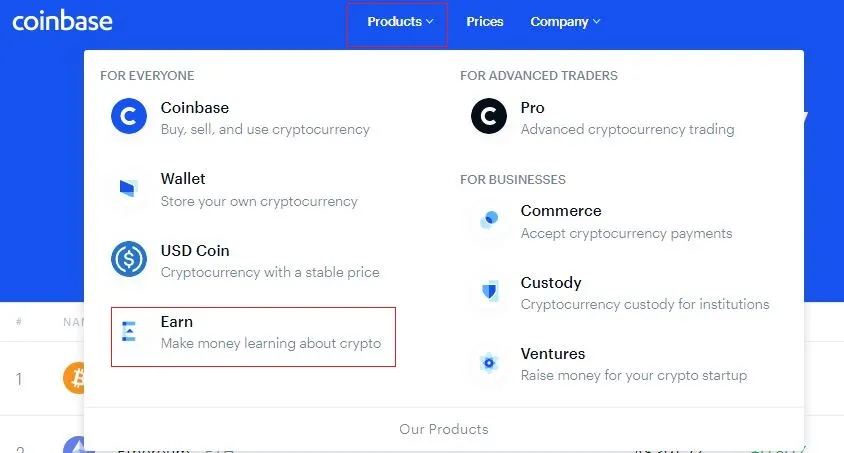 ---
3. Start earning
Browse the available courses and start earning. Coinbase will prompt you to create an account before starting a course.