Yoyo Wallet ties up with investment firm to help users better protect their identities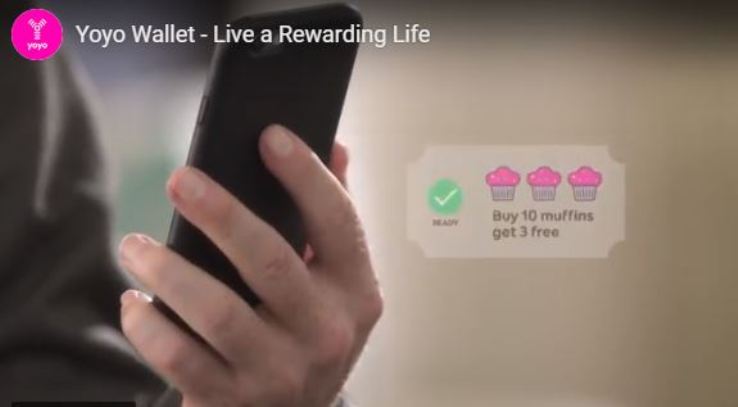 People who use the UK payment and loyalty app will soon be able to completely control their financial identities, giving them much more privacy.
In a deal worth US$30 million (£23 million) Yoyo, which started as a pilot project at Imperial College, London, has partnered with investment firm Hard Yaka, set up by fintech guru Greg Kidd who was also an early investor in Twitter, Coinbase, Ripple and Square.
It means Yoyo, which passed its one-million user milestone in July, will now be able to integrate its electronic wallet with Hard Yaka's Global ID's user identification platform enabling users to customize how they share their identity information for different purposes. For example, sensitive information can be shielded for some uses and revealed for others, in order to better protect an individual's privacy.
What Yoyo is good for is paying for things more securely than with cash or debit cards. Users can also pre-order, so they can jump the queue when they arrive at a store. The app also automatically collects loyalty points with every transaction and offers users personalised offers and discounts based on their purchases.
The app means that users no longer have to carry loyalty cards, plus it automatically notifies when loyalty rewards are ready to be collected and when specific offers become available.
The new Global ID functionality will help users prove their identity through their unique electronic footprints. This identity token is a key feature for helping users buy both online and in-store and will be leveraging Yoyo's loyalty and purchasing capabilities.
Yoyo chairman Alain Falys is looking forward to the collaboration further shaping the future of the world's consumer marketplace. Kidd says it will allow users to buy goods and services, and receive benefits through mobile devices – without compromising consumer security "or giving up more private details than necessary".
Founded in 2013, Yoyo processes over two million transactions each month for more than 800,000 users. What GlobalID's software does is enable people to create a unique identity token that is able to collect "attestations" – as it calls proof of identity – based on each person's electronic footprint. Because the information is held in the individual's mobile device, and not in either a government or corporate database, it's much more secure from cyber-attack.
Hard Yaka hopes that with mobile phones approaching ubiquity worldwide, the GlobalID system can be rolled out much more widely so it will be better able to expand financial inclusion, authenticating the millions of people worldwide who don't have traditional credentials and so are prevented from entering the mainstream financial system.
The latest Yoyo development is just part of the new wave of digital banking sweeping the country that is designed to make our lives easier. Discover all that you need to know in our handy guide.
Picture: Yoyo Wallet