Case study: Emily benefited from Chase's cashback offer and savings round-ups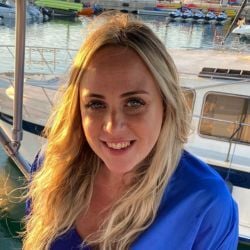 Emily Reid
Brentwood
My sister told me about the cashback rewards and it seemed like a no-brainer to sign up. Since opening the Chase account I've used it as my day-to-day account, as well as a savings account. The rewards are the best I've seen. I've benefited so much from the cashback, and the saving round-ups have really helped me as well.
The app is easy to use, and the pots really help keep my goals on track. I've also used my Chase card while away on holiday as there are no fees.
Honestly, the best bank account ever and I'd recommend it to everyone.
If there's one thing you'd tell a friend who's thinking of getting this, what would it be?
Make sure you take advantage of all the rewards and the fee-free spending abroad.