TSB savings accounts
TSB offers a range of savings accounts, from instant access to fixed bonds.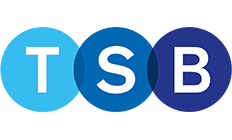 TSB is one of the oldest and biggest names in British banking. With that comes a full range of banking services including savings accounts.
With more than 600 branches across the UK, as well as UK-based call centres, TSB is great for those who like a face-to-face relationship with their bank.
Whether you're looking to save little and often or in big chunks, TSB have a savings account for any need.
TSB instant access savings accounts
Table: sorted by interest rate, promoted deals first
Cash ISAs
Table: sorted by interest rate, promoted deals first
Fixed-rate bonds
Table: sorted by interest rate, promoted deals first
What types of savings accounts do TSB offer?
Cash ISAs
Instant access savings accounts
Fixed bonds
Children's savings accounts
Cash ISAs
Individual savings accounts.
Money in an ISA is tax free, no matter the balance of your account.
How much income tax you pay is irrelevant too.
The annual ISA allowance is £20,000 for the 2019-2020 tax year.
What is a cash ISA?
A cash ISA is a savings account where you don't pay tax on the interest you earn. There's a limit on the amount you can deposit into ISAs each year, which is set by the government. The limit in 2019/20 is £20,000.
Instant access
Does what it says on the tin. Take money out whenever you like.
Instant access means lower interest rates. However, this account type is useful for rainy day savings.
Open with as little as £1.
Fixed bonds
Put your money away for a fixed amount of time.
Know for sure how much you will get back in interest.
Good for those looking to save long-term
Savings for children
Must be opened and managed by an adult over 18, on behalf of the child.
Open with as little as £1.
2 options available: the Young Saver or the Junior ISA.
How to open a TSB savings account
Opening a TSB savings account depends on the type. Fixed bonds, ISAs and instant access accounts can be opened online or in a branch.
Depending on the account, you have the option to manage them online, in a branch, over the phone or in the TSB app.
How do I decide which account is for me?
Firstly, you need to decide what you're looking for in a savings account. How often are you planning to draw out money? How much money can you afford to save each month?
You need to work out what you need before comparing the different offers available for certain types of savings accounts. Once you've done that, it's useful to look at:
Interest rates
Fees (If there are any.)
Access to cash (If you need quick access, for instance.)
Rewards and loyalty schemes (If you're into add-ons or switching bonuses.)
Is my money safe with TSB?
Should anything go wrong, all eligible deposits with TSB up to a total of £85,000 per person are guaranteed by the British government. This is what's known as the Financial Services Compensation Scheme (FSCS), and is the same scheme that protects customers of most of, if not all, the major banks and building societies in the UK.
What are the pros and cons of banking with TSB?
Pros
Online banking. TSB's adult savings accounts can be managed online, so you can take care of your savings wherever you are. The instant access savers even let you handle your account in its mobile app.
Flexibility. TSB offers a range of savings accounts which provide options for all types of savers.
Cons
Better rates elsewhere? Rates aren't market leading, so you might be able to get better elsewhere.
IT problems. TSB has suffered from IT issues in recent times. In April 2018 thousands of customers were locked out of their accounts.
Frequently asked questions
More guides on Finder