Before you head to Malaysia, make sure you've sorted out your travel money. It's just as important as finding travel insurance, accommodation and planning your vacation itinerary.
The right travel money option depends on how much you're looking to spend and travel plans, so make sure to compare your options. This guide will help give you tips on how to organize your money safely and conveniently before you travel.
Our picks for traveling to Malaysia
Travel card, debit card or credit card?
You'll need cash to experience some of the best parts of Malaysian food and culture. Most travelers visiting Malaysia opt for a combination of debit, credit and travel cards. Debit and travel cards are a good way to pay for your everyday spending, while credit cards can be used for deposits, big purchases and emergency situations.
If you do plan on using your credit card in Malaysia, make sure you tell your card provider about your travel plans first so that your credit card is not blocked.
It's important to know how you plan on spending and where you plan on visiting to find the right travel money combination. Cards are widely accepted, but there are times when you'll need cash.
There's no limit to the amount of foreign currency you can take into the country and it's not going to be hard to exchange cash. That being said, when looking at credit cards and debit cards, ATM withdrawal fees and foreign transaction fees should be at the top of your list for perks.
These are your options for spending money in Malaysia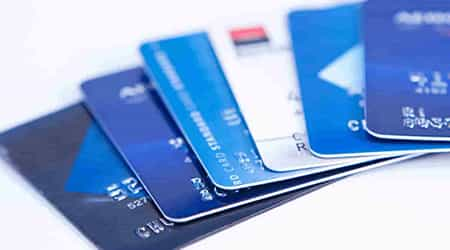 Learn more about using no-foreign-transaction-fee credit cards
Using a credit card
Since credit cards are widely accepted in Malaysia, you won't have a problem spending at shopping centers, restaurants or hotels. Look for a card that waives foreign transaction fees and offers complimentary travel perks like the Barclaycard Arrival Plus World Elite Mastercard. Be sure to avoid cash advances with your credit card unless it is absolutely necessary, as they come with hefty fees and attract interest immediately.
Tip: Credit card perks could include anything from complimentary travel insurance when you book your return ticket with the card, to reward points and interest free days.
Pros
Widely accepted in Malaysia
Convenience
Complimentary travel insurance
Rewards and signup bonus points
Cons
Average currency conversion fee of 3%
Cash advance fees apply
Most cards have an annual fee
Best international debit cards
Using a debit card
Debit cards and transaction accounts are usually free to open, but look for an account that will save you on those unnecessary fees. Keep an eye out for cards that will waive international ATM fees and foreign transaction fees.
When spending with your debit card in Malaysia, the exchange rate is set in place by your credit card lender and it is likely close to the interbank rate – giving you a good deal.
Tip: Local ATM fees are charged by the ATM operator, but you can avoid this fee in some countries by using an ATM within your bank's ATM network – Citibank has an ATM alliance in Malaysia.
Pros
Usually no charge to open an account
Cons
Currency conversion fee may apply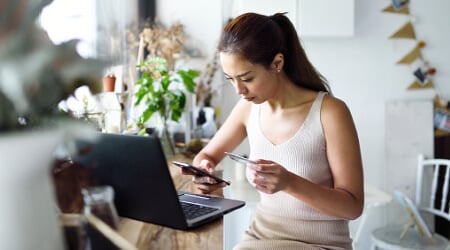 Prepaid travel money cards
Using a prepaid travel card
These cards have some advantages, but make sure you dig a little into the fees section in order to find the travel money card that will cost you less to use overseas. Using a travel card in Malaysia will be subject to a currency conversion fee as you can't load ringgit onto the card.
What's great about these cards is that you're spending your own money, so it's easy to keep track of your expenses. You can also lock in your exchange rate when you load money onto the card and can easily withdraw cash from ATMs. And just in case you lose your first card, you can use the backup card that was issued to you.
Pros
Can load multiple currencies
Comes with a backup card
Cons
There are currently no prepaid cards in the US that supports Malaysian ringgit
May be subject to currency conversion fees in Malaysia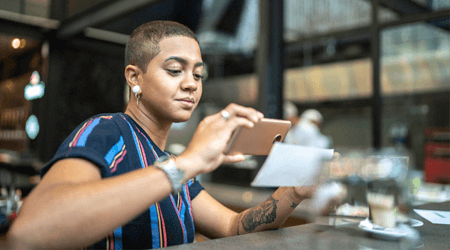 Traveler's checks guide
Using traveler's checks
Fewer and fewer places are cashing traveler's checks in Malaysia as the digital economy grows. They lend some peace of mind because they're secure and need ID to cash, but they fall short in acceptance and fees. You'll pay a commission to cash the check, but if you avoid hotels and go to a bank or a foreign exchange office, you'll get a better rate.
Pros
Secure as your ID is needed to cash checks
Cons
Commission is paid to cash check
Handling fee applies
Compare travel credit cards
Back to top
Currency exchange
You're going to need Malaysian ringgits when you visit Malaysia. Exchanging dollars to ringgits is straightforward and you can bring as much as you'd like – although you'll have to declare large sums of money at customs. Don't get your money changed before you get to Malaysia, you'll get a better rate buying ringgits once you arrive.
Banks and foreign exchange offices can be found in major tourist centers. There is no fee to exchange cash – just different rates between exchange offices. Shop around to find the best rate and make sure you check you've been given the right amount of cash before you walk away from the teller.
Live Rate
Refreshing in: 60s | Sat, Jul 31, 12:12PM GMT
Malaysian banknotes
Malaysians sometimes refer to Malaysian ringgits as dollars and some prices use the prefix dollar sign. All prices are in ringgits even if you hear the vendor saying dollars.
Banknotes are divided into the following denominations: 1, 5, 10, 50 and 100.
The main banks in Malaysia are:
Maybank
CIMB Bank
Public Bank Berhad
RHB Bank
Hong Leong Bank
AmBank Group
United Overseas Bank (Malaysia)
Bank Rakyat
OCBC Bank (Malaysia) Berhad
HSBC Bank Malaysia Berhad
ATMs in Malaysia
Cash pickup services in Malaysia
Disclaimer: Exchange rates change often. Confirm the total cost with the provider before transferring money.
How much should I budget to travel in Malaysia?
The Malaysian ringgit (MYR) is Malaysia's local currency. 100 sen makes up 1 ringgit and you'll need to use this currency to pay in cash on your vacation. You can easily get your cash exchanged for the local currency at Malaysian money changers, which are located throughout the country.
Here's an idea of how much a few things cost. All prices are in US dollars.
Kuala Lumpur
Budget (Cheap)
Midrange
Luxury (High-end)
Meals
Food court lunch
$4
Dinner at Indian restaurant (for two)
$10
Dinner at Ding Tai Fung
$45 per couple
Activities
Canopy walk at FRIM Forest Reserve
$2.50
Train & boat to Pulau Ketam
$5
KL Tower admission (for two)
$70
Accomodation
Metro ride (for two)
$1
Bus from airport
$2.50
Taxi from airport
$25
Prices are approximate and are subject to change.
Find the most ideal insurance policy for your travel to Malaysia
Make sure you have travel insurance for your trip to Malaysia so you are not left paying out of pocket for hefty medical costs if you get sick or injured. These policies can also help you replace stolen personal items like luggage and cameras.
Common items and events covered by travel insurance policies can include:
Emergency medical and dental assistance
Lost luggage
Missed flights and cancellations
Back to top

Frequently asked questions

Our latest travel deals to Malaysia