HSBC Premier Checking review
Fee

$50 per month

APY

0.01%

Minimum deposit to open

$0
Our verdict
An interest-bearing premium bank account for high-income individuals.
HSBC Premier Checking offers priority services, relationship rates, competitive pricing on HSBC products, financial advice and much more. The account comes with an HSBC Premier Debit World Mastercard you can use to make purchases globally with $0 foreign transaction fees, free wire transfers between eligible HSBC accounts, and access to the bank's best mortgage rates. To qualify for the account and waive the $50 monthly fee, you must meet and maintain one of the requirements, such as having at least $75,000 across deposit or investment accounts. Also, while it earns interest, the rate is a low 0.01% APY.
Best for: High-net-worth individuals.
Pros
$0 opening deposit and no overdraft fees

0% foreign transaction fee

Relationship rates and access

Priority and global customer support

Share Premier status with family members
Cons
$50 monthly fee (waivable)

Strict and hefty qualification requirements

Low 0.01% APY
Who is HSBC Premier Checking best for?
Without a doubt, HSBC Premier Checking is best for high-net-worth individuals and those who plan to make HSBC their primary bank. To qualify for the account and waive its $50 monthly fee, you must meet one of these requirements:
Have at least $75,000 across consumer or commercial deposit or investments accounts
Direct deposit at least $5,000 per month into the account
Have a US residential mortgage loan with an original loan amount of at least $500,000
If you want a real premier account with a relationship manager, discounts on HSBC loan products and a travel-friendly card, this premium account could be a great fit for you.
Look elsewhere if you want a free checking account without any strings attached.
What we like about HSBC Premier Checking
The real draw of the Premier Checking Account is its relationship membership perks. Relationship status offers benefits, such as a Relationship Manager, that you won't find with standard checking accounts. A Relationship Manager works as a sort of personal concierge to help you with any HSBC products or questions about your account.
Relationship benefits
It wouldn't be a premier account without some extra frills. With the HSBC Premier Checking, you'll be able to enjoy these exclusive benefits:
Option to open a Premier Savings Account with up to 0.15% APY, depending on the balance tier
Access to HSBC's best mortgage rates
Competitive pricing with other HSBC products
Share Premier benefits with up to four family members
Financial advice on wealth products and professional insight
There are even more benefits if you maintain a balance of over $1 million with the Premier account for at least two consecutive months, which places you in the HSBC Premier Elite tier. For example, this status lets you skip to the front of the line for customer care, get higher rates on the Premier Relationship Savings account and receive a fee waiver on the Elite Credit Card.
But there's a catch: Like most deposit accounts, your money is only FDIC insured up to $250,000.
Great for globetrotters
With $0 foreign transaction fees, you won't have to worry about using your HSBC Premier Debit card while traveling abroad. Also, outgoing domestic and international wire transfers between other Premier customers are free.
With HSBC's international presence, this account offers access to priority customer service and financial support at HSBC branches worldwide. The support team is also available 24/7 by phone, email and live chat.
Where it falls short
The most obvious downfall with this account is that not everyone can qualify for it. This account is best suited for high-income individuals. By qualifying for the account and maintaining at least one of the requirements, you can waive the $50 monthly maintenance fee as well.
Lower APY than we expected
Only a few checking accounts offer an APY to begin with. So, while it offers interest, it's a low 0.01% APY, which you'll start earning once you have at least $5 in your account. This rate is also much lower than the national average of 0.07%(1) for interest checking. For the high balance requirements and relationship perks, you'd expect a higher APY.
HSBC Premier Checking's fees and access
Type of fee
Fee details
Monthly service
$50, waivable when you meet certain requirements
Opening deposit
$0
ATMs

Domestic: $0 within network, out-of-network operator fees may apply
International: $0 within network, out-of-network operator fees may apply

Debit card fees

Cash withdrawals: $0 within network
Foreign transactions: 0%
Card replacement: $0

Overdraft or nonsufficient funds
$0
Wire transfers

Incoming:

Domestic: $0
International: $0

Outgoing to other Premier accounts:

Domestic: $0
International: $0

Outgoing:

Domestic: Varies
International: Varies

Other fees

Paper statements: $0
Account closure: $0
Cashier checks: $0
Stop payment: $0
Compare HSBC Premier Checking to other checking accounts
Narrow down top checking accounts by opening deposits, monthly fees and features. For a closer look, tick the Compare box on up to four providers to see features side by side.
Customer experience
Originating as a trading house in British Hong Kong, Hongkong and Shanghai Banking Corporation (HSBC) is an international institution with almost 200 years in business. Holding a solid A- rating with the Better Business Bureau (BBB) and fewer than 200 complaints in the last few years, it does well compared to other banks of its reach and size.
Most customer complaints are unique circumstances, with some originating from issues around not receiving refunds, troubles with account closures or issues with contacting customer care.
On Trustpilot, HSBC doesn't do well, but that's par for the course with mid- to large-sized banks. With just over 1,000 reviews and most negative, the bank holds a 1.4-star rating. Similar to the BBB, many of the negative reviews are unique circumstances and typical banking issues, such as checks taking a while to clear and troubles with responsive customer care.
Among the positive reviews, many customers state they've been with HSBC for years without issues. Many are happy with the global access, the ability to travel without worry and the positive branch customer support.
Frequently asked questions
Does HSBC Premier include airport lounge access?
Yes, but only if you maintain Elite status, which requires having a balance of at least $1 million for two consecutive months. With Elite status, you'll receive the HSBC Premier World Elite Mastercard, which offers access to over 1,300 airport lounges worldwide.
Is the HSBC Premier Savings Account good?
It's not great, and it has a lower APY compared to the best savings accounts and the national average. The HSBC Premier Savings Account is an exclusive account for Premier customers and offers up to 0.15% APY for balances over $100,000. Balances between $25,000 and $99,999.99 earn only 0.10% APY, and anything less than that gets a meager 0.01%.
The national average rate for savings accounts is currently 0.46%(1), so considering that HSBC requires a minimum balance of $100,000 to earn the highest available rate of 0.15% isn't what we'd call a good deal.
Checking account ratings
★★★★★ — Excellent
★★★★★ — Good
★★★★★ — Average
★★★★★ — Subpar
★★★★★ — Poor
We analyze top checking accounts and rate them up to five stars based on factors that include monthly fees, the ease at which monthly fees can be waived, the breadth of ATM access, ATM and overdraft fees and customer service.
Read our full methodology of how we rate checking accounts.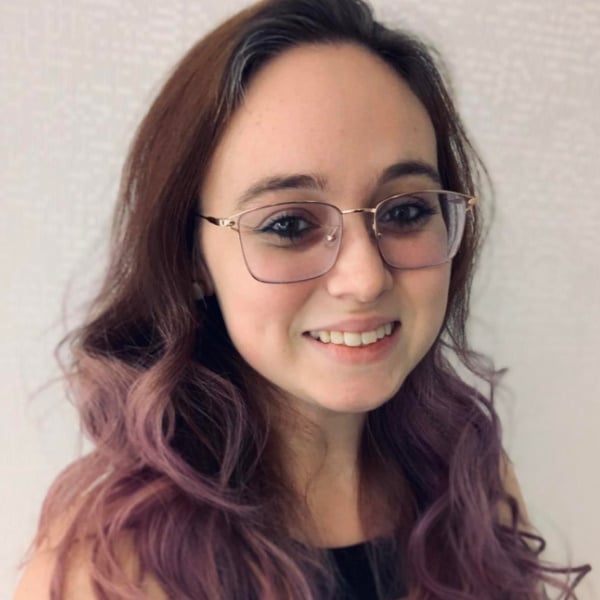 Bethany Finder
Writer, Banking and Loans
You are about to post a question on finder.com:
Do not enter personal information (eg. surname, phone number, bank details) as your question will be made public

finder.com

is a financial comparison and information service, not a bank or product provider
We cannot provide you with personal advice or recommendations
Your answer might already be waiting – check previous questions below to see if yours has already been asked
Accept and continue