Travel money guide: Italy
Ciao, amico! Traveling to Italy? Start comparing different ways to spend and prep your wallet for all of the pasta, pizza and gelato.
The official currency of Italy is the euro, but the country is still somewhat a cash-based economy. You won't pay in cash all the time, as there are shops and merchants in Italy that are well-equipped to accept card payments — Visa and Mastercard are more common than American Express.
Look for a card that doesn't charge for international ATM withdrawals or currency conversion and you'll have a vacation without paying numerous extra fees — the Capital One Venture Rewards Credit Card is a great choice for this. Once your wallet is prepared, enjoy what is arguably one of the most beautiful countries on Earth.
Our picks for traveling to Italy
Travel card, debit card or credit card?
Credit cards and debit cards with travel features are as suitable to take on a trip to Italy and Europe as a prepaid travel money card. Use your Visa or Mastercard in Italy without issue, though American Express typically has a higher surcharge and isn't as commonly accepted. Use your card to pay for train tickets, souvenirs at gift shops, hotels, trattorias (Italian eateries) and more.
What you'll need cash for is to pay for street food, taxis, to pay tour guides and for purchases under 10 or 20 euros. When you compare cards, look for a product that lets you forego the foreign ATM transaction fee.
A combination of travel money is the best approach for spending in Italy. Take more than one way to withdraw cash as there have been claims that Italian ATMs can be temperamental with foreign cards. You don't want to be in a foreign country without access to money if one of your cards is lost or stolen.
Make your vacation memorable for all the right reasons and travel with peace of mind that you're getting the most from your budget with a travel card, credit card or debit card.
These are your options for spending money in Italy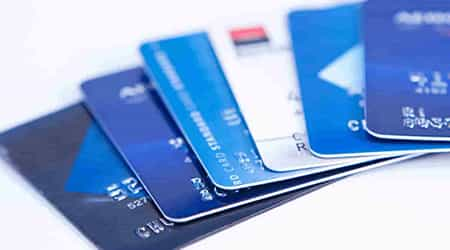 Compare credit cards for travel
Using a credit card
A credit card like the Capital One Venture Rewards Credit Card will let you make over-the-counter purchases without paying any foreign transactions fees. Be aware: Interest applies immediately when you use your card for cash advances at an ATM — avoid this unless absolutely necessary.
Some travel-friendly credit cards also offer perks such as complimentary international travel insurance and purchase protection guarantees. Different travel cards offer various benefits, so take care to compare your options beforehand.
Tip: Make sure you tell your bank about your travel plans, as they may put a block on your account if they see a transaction in another country.
Pros
Protected by PIN and chip technology
Access to funds up to your credit limit
Some have no currency conversion or transaction fees
Interest-free days when you pay your account in full
Perks like complimentary travel insurance and reward points
Emergency card replacement
Cons
Can charge high withdrawal and cash advance fees
Attracts an annual fee
Which credit card issuers are accepted in Italy?
Mastercard and Visa are most widely accepted in Italy, but you can find large establishments that accept American Express and Discover cards as well.
| | Merchant acceptance | ATM acceptance |
| --- | --- | --- |
| Visa | High | High |
| Mastercard | High | High |
| American Express | Medium | High |
| Discover | Medium | High |
Compare travel credit cards
Best international debit cards
Using a debit card
A travel debit card that waives the fee for currency conversion, or the fee for international ATM withdrawals, with no annual fee is ideal. For example, Betterment Checking reimburses all charges associated with foreign transaction fees and international ATM fees.
Research if your bank is part of the Global ATM Alliance to find out if you can make cash withdrawals for free. If not, you can access cash in Italy for roughly the same price you would at home.
Tip: Your debit card will work in more places if it has a CHIP. A debit card with a CHIP will work at unstaffed point-of-sale terminals such as gas stations, ticket kiosks, toll booths and parking payment machines.
Pros
Protected by PIN and chip technology
Access to your own money without needing a separate "travel account"
Cheap and convenient access to cash
Cons
International ATM fees and currency conversion fees
Foreign transaction fees
No emergency funds available though a cash advance facility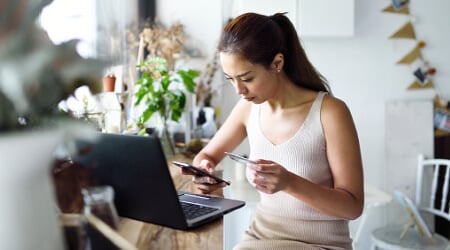 Prepaid travel money cards
Using a prepaid travel card
Preload a travel card with euros and avoid the fees that usually go hand in hand with international purchases. Compare these cards by their ATM fees, initial load and reload fees.
Some ATMs in Italy don't charge an ATM operator fee. Choose a product that waives the international ATM withdrawal fee so you should have no problem accessing your money at Italian bancomat machines.
Tip: A travel card lets you lock in the exchange rate when you transfer funds between different currencies. This feature can be handy if you think it will become more expensive to purchase euros during your trip.
Pros
Preload euro and spend without incurring fees for currency conversion
Protected by PIN and chip technology
Emergency card replacement and backup cards
Reloadable and keep track of your spending
Cons
May still be charged for ATM withdrawals
Reload fees could be high
Foreign exchange rates are usually less competitive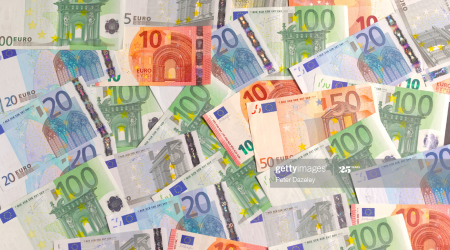 Compare cash pickup services in Italy
Paying with cash in Italy
Italy is a cash-based society compared to other major economies in Europe: Cash is king.
Use your card in almost as many places as you would in the US and other countries. But Italy generally seems reluctant to let go of cash as payment for things like rent, food, clothing and so on.
Pros
Greater payment flexibility
Convenience
Cons
Difficult to manage expenses
Higher risk of theft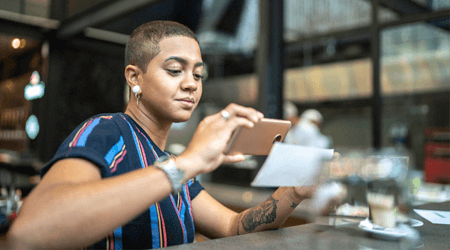 Traveler's checks guide
Using traveler's checks
Traveler's checks have become a financial product of the past. Many banks in Italy will refuse to cash them, so don't bother with this travel money product.
Pros
Secure and can be easily replaced if lost or stolen
Photo ID needed to cash checks
Cons
Not accepted everywhere
Can be costly with initial purchase charges
Back to top
Exchange rate history
Predicting the movements of currency pairs is a difficult task, but you can lock in the exchange rate on a travel card if you believe euros will be more expensive to buy in the future.
Live Rate
Refreshing in: 60s | Wed, Sep 28, 03:59PM GMT
Buying currency in the US
There's no limit to the amount of foreign currency you can bring into the Italy or the eurozone. However, you're going to have to declare your cash if you're planning to enter or leave the country with more than €10,000. You have the following options for purchasing euros in the US.
A quick comparison of bank and nonbank providers shows that if you use the foreign cash services of a company like Travelex, you'll end up with a few extra dollars. Nonbank providers like Travelex have locations in major airports where you can collect your euros before you depart the country.
Italian currency
The main banks in Italy are:
Unicredit SpA
Intesa Sanpaolo
Cassa Depositi e Prestiti
Banco BPM
Banca Monte dei Paschi
UBI Banca
Banca Nazionale del Lavoro
BPER Banca
Mediobanca
Crédit Agricole Italia
Making ATM withdrawals
The best way to get cash in Italy is to make an ATM withdrawal when you arrive. The Visa or Mastercard exchange rate applies and is better than any rate you're likely to get exchanging currency at an exchange office or a bank.
Italian bank ATMs are called bancomats and some don't charge a local ATM operator fee — but avoid using independent ATMs. These third-party ATMs charge like a wounded bull, and it'll be obvious which ATMs are affiliated with a bank and which aren't. A debit card that waives some of these ATM fees, like the one from Betterment Checking, are a good way of sidestepping this issue.
Find ATMs in Italy
How many euros do I need to bring to Rome?
The summer season premiums — late June, July and August— will add to the cost of an Italian trip. However, prices drop dramatically off-season. The cost of vacationing typically depends on where you are in the country.
In smaller towns, especially in the South, Italy is surprisingly affordable. In the middle of the country, the north and especially in touristic places like Rome, Venice and Milan, expenses can run high.
Typical vacation prices in Rome
A quick summary of travel money options in Italy. All prices are in US dollars.
Budget
Mid-range
Luxury
Meals
Trapizzino: $4
Sandwich: $3 – $5
Dinner for two with wine
$70
5-star restaurant
$100 – $600
Activities
Colosseum entry
$14
Rome and Colosseum half day walking tour
$60
Imperial Rome golf cart tour
$215
Accomodation
Camping in Rome
$12 per night
2-star hotel in Rome
$70 – $140 per night
5-star hotel in Rome
$180 – $600 per night
Prices are for example purposes only.
Case study: Frank's experience
Frank
Interview with Frank in Italy
Do you have any travel money tips for Italy?
Cash prices. Frank says a price can drop if you choose to pay cash over card. It doesn't hurt to ask how much a purchase would be if you're paying in cash.
Stand to drink. Frank says stand up to drink your coffee. By taking a seat at a café or bar, the price can double or triple.
Get away from the tourist areas. Especially in Rome, the further away you are from the tourist hotspots, the less you'll pay.
Train speed and prices. Fast trains between cities cost twice as much as the regular train. Frank says he enjoyed taking the slow train because it gave him time to see the countryside — it's also cheaper if you book in advance.
Tip: Find travel insurance for your trip to Italy
It doesn't matter how cautious you are while traveling, nobody is exempt from the risk of unfortunate losses while traveling. Travel insurance can offer financial protection against such losses as:
Trip cancellation charges
Lost or stolen valuables
Medical emergencies including evacuation and hospital stay
Car rental coverage
Personal liability
Back to top