South Africa has something for every kind of traveler, from wineries, hiking trails to surfing. One thing is certain — you'll never be bored in South Africa. You'll find that you'll get a lot of South African rand for your dollar for any adventure you're looking for.
We'll help you decide on the right credit cards and the best ways to save on exchange rates and currency conversion fees.If you're planning a trip to South Africa, decide the best way for you to exchange your USD for South African rand. Let us help you find the right credit card to save on exchange rates and currency fees to save you stress — and money.
Our picks for traveling to South Africa
Travel card, debit card or credit card?
It's fairly easy to find ATMs throughout the cities in South Africa, and credit cards are widely accepted. However, if you plan to leave the city for the rainforests or go on a hike, plan to bring cash.
Bank of America customers can look for ABSA banks, one of the larger banks in South Africa and a member of the Global ATM Alliance. This means you won't pay an international ATM fee each time you withdraw money.
Tip: Make sure you tell your card issuer about your travel plans. Credit card fraud is common in South Africa and your bank may block your card if you make a payment or withdrawal in South Africa.
These are your options for spending money in South Africa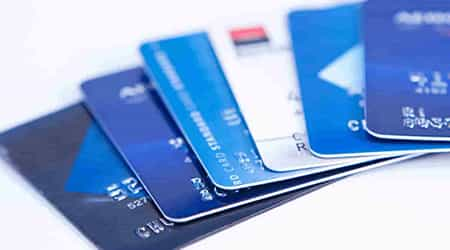 Using a credit card in South Africa
Using a credit card
Credit cards give you the most purchasing power on expensive items like hotels and flights. Find yourself a credit card that waives foreign transaction fees. Carrying a credit card gives you the added benefit of travel insurance and discounts, depending on your provider. For added savings, take advantage of the interest-free period by paying your balance in full each month.
Cards that offer travel perks and waive fees often charge an annual fee, so make sure the fee is worth it before you bring it along on your travels. If you're ever in a jam, credit cards also offer cash advances, though we don't recommend it. You'll pay high fees and interest rates apply the moment you get your money.
Pros
Use for big ticket purchases
Protected by PIN & chip
Accepted worldwide
May come with benefits like travel insurance
Interest-free days when you pay your account in full
Emergency card replacement
Cons
Fees and interest for cash withdrawal
Best international debit cards
Using a debit card
A debit card could be a good travel money choice to take to South Africa. Most ATMs and EFTPOS machines in South Africa accept Mastercard and Visa debit cards and don't charge a local ATM fee. You'll have access to cash each time you come across an ATM, without carrying lots of cash on you all at once. And because you're spending your own money, you avoid interest charges.
Tip: A debit card can be used to shop over the counter, online and for ATM withdrawals in South Africa.
Pros
Use at stores and hotels, online and ATMs
Protected by PIN & chip
Spending your own money means avoiding interest charges
Cons
International ATM and currency conversion fees
No access to cash advances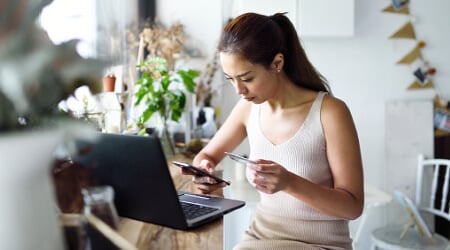 Prepaid travel money cards
Using a prepaid travel card
Travel cards can lock in conversion rates once you load USD. Use it for purchases without worrying about rates each time you spend — debit and credit cards often charge 3% for each transaction.
Where you save in the conversion rates you may pay in fees. You'll pay fees each time you load the card, ATM withdrawals and sometimes even an inactivity fee.
Tip: Banks that provide travel cards make money by applying a higher margin to the exchange rate. You can get a better rate using a debit card or credit card.
Pros
Lock in exchange rates
Protected by PIN & chip
Emergency card replacement and backup cards.
Reloadable online
Cons
Come with lots of fees for loading and reloading, inactivity and ATM withdrawals.
Businesses won't accept prepaid cards
Compare cash pickup services in South Africa
Paying with cash in South Africa
Cons
More difficult to manage expenses
High risk of theft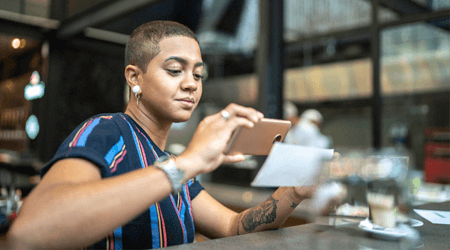 Traveler's checks guide
Using traveler's checks
Security is the main advantage of using traveler's checks. Each check has a unique serial number and can only be cashed with photo identification. Fees are the main disadvantage. You need to visit a South African bank to cash traveler's checks — and pay a commission. You're better off using a debit or travel card which lets you make cheap or free ATM withdrawals to get South African rand.
Tip: Traveler's checks are good for locking in a good exchange rate. So if you watch the forex market, get them while the getting's good.
Cons
Fees for purchasing and cashing checks
Not accepted by many merchants
Currency exchange rate varies over time
Compare travel credit cards
Back to top
South African currency
South African banknotes have a portrait of Nelson Mandela on the front and come in denominations of 10, 20, 50, 100, 200. You can easily tell these notes apart by their bright colors.
The main banks in South Africa are:
Standard Bank
Bidvest
Capitec
What you need to know about getting cash in South Africa
Unlike banks in the US, South African banks do not charge you to use their ATMs. So you can save on ATM withdrawal fees altogether by choosing a card that doesn't charge for international ATM withdrawals.
Global ATM Alliances with South African banks
Bank of America has a partnership with South African bank ABSA, one of South Africa's big four banks and are common around the region. IF you hold a Bank of America bank card, you won't be charged an ATM fee.
ATM withdrawal limits
The maximum amount you can withdraw from an ATM in South Africa is 3,000 rand or about $200 at a time. To get more money visit a bank branch and show an ID.
Getting your money changed in South Africa
You may be approached to get your money changed by a street vendor in South Africa. Although the rates tend to be better than banks, this is dangerous and illegal. There's a good chance you could be robbed or cheated. It's best to exchange your currency at banks or ATMs or you can always send your money to South Africa

ahead of time with a money transfer service and have it waiting to be picked up when you arrive

.
Which product gives you the best rate?
You won't find a big difference in foreign exchange rates between credit, debit and travel cards. The real savings come by avoiding international and local ATM fees. Since South African banks don't charge ATM fees, try to get a card that waives foreign exchange and international ATM fees to save money on your withdrawals.
Live Rate
Refreshing in: 60s | Wed, Aug 04, 12:55AM GMT
ATMS in South Africa
Cash pickup services in South Africa
Disclaimer: Exchange rates change often. Confirm the total cost with the provider before transferring money.
What should you budget for your trip to South Africa?
Once to get to South Africa, you'll find you can get by on less than $40 a day if you budget your money right. Save money by pitching a tent outside the hostel or cook your own food. For those interested in a little less rugged experience, plan to spend between $100–$250 a day. All prices are in US dollars.
Cape City
Budget
Midrange
Luxury
Accommodation
Budget rooms or hostels
$20–$40
2 star hotel
$45–$90
5 star hotel
$100–$500
Meals
Fast food
$10–$15
Dinner at a midrange restaurant
$20 per person
5 star restaurant
$80 per person
Activities
Boat trip
$10 per person
Cape Peninsula full day tour
$76
Full day Safari
$220
Prices are approximate and are subject to change.
Exchange rate history
Historically, the US dollar has been stronger against the rand. And over the past decade, the dollar has increased in strength — in 2007, the annual average exchange rate was 7.05 rand to the dollar.
Frequently asked questions
Compare travel insurance policies
Back to top
Our latest travel deals