Whether you're visiting the islands of Japan for business or pleasure, you can save money by using travel-friendly plastic while you're there. Here we'll look at the travel cards, credit cards and debit cards most suited to use in Japan.
Our picks for traveling to Japan
Travel card, debit card or credit card?
Japan is a cash society; however, credit cards and debit cards are accepted in most places in Japanese cities. Establishments such local restaurants, markets and rural inns (ryokans) are cash only. In the places where you can use your card, you may have issues if your card doesn't have your name on the front.
Best is a subjective term, but the travel money product you use should have one of these features:
No currency conversion fee
No foreign transaction fee
Either no international or local ATM operator fee
Travel extras: insurance, airport lounges, worldwide concierge service, etc
Next, you need to have an idea about how you plan to spend in Japan. While Japan is very much a cash society, there are times when you'll need to use your card, for example when booking a hotel.
These are your options for spending money in Japan
Learn more about using a credit card in Japan
Using a credit card
All credit cards allow you to spend in a foreign currency and some are cheaper to use than others. It's smart to compare credit cards that don't charge a fee for foreign transaction so you don't have to worry about this pesky fee when you're on vacation – the Barclaycard Arrival Plus World Elite Mastercard does just that and offers some perks.
The majority of credit card issuers charge a fee to use international ATMs, but the are some on the market that waive the fee. Keep in mind when using your credit card that cash advances will be subject to hefty fees and interest charges.
Pros
Protected by PIN & chip
Access to funds up to your credit limit
Accepted worldwide
Perks like rewards points on spending, 0% purchases, frequent flyer program
Emergency card replacement
Cons
Can charge high withdrawal and cash advance fees
International ATM fees and currency conversion fees
Best international debit cards
Using a debit card
The majority of debit card issuers charge you a fee when you make a purchase in a foreign currency, but there are a few who will let you slide. Look for a debit card that waives the foreign transaction fee and the international ATM fee as well – like a Discover Bank debit card. If you have an account with Citibank, locate and use a Citibank ATM in Japan and you'll pay nothing.
Pros
Comes with a secure PIN & chip protection
Ideal for managing your travel budget
Cons
Currency conversion and international ATM fees
No backup cards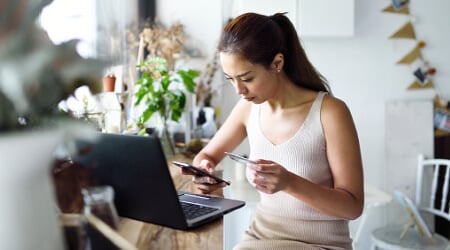 Prepaid travel money cards
Using a prepaid travel card
A travel card lets you dollars and convert the funds to yen (along with a number of other currencies). The main advantage to these cards are they allow you to spend without paying extra for currency conversion.
These products require a little more management than debit and credit cards, as you're responsible for reloading the card before you run out of money. Remember it can take up to three business days for funds clear or even longer if it's a public holiday or weekend.
Pros
Protected by PIN & chip
Pre-load and secure your exchange rate in multiple foreign currencies
Accepted worldwide
Emergency card replacement and backup cards
Cons
Local ATM fee
Reloading time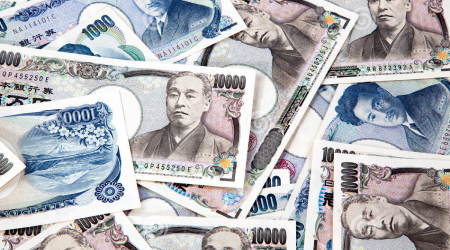 Compare cash pickup options in Japan
Paying with cash in Japan
If you plan on indulging in Japanese culture — think tea ceremonies, guided tours in Sakura season, entry to the Emperor's Palace and small cafeterias and eateries — you'll need cash. The cost of ATM withdrawals should be a factor in your comparison when looking for cards.
Pros
Greater payment flexibility
Convenience
Cons
Difficult to manage expenses
Higher risk of theft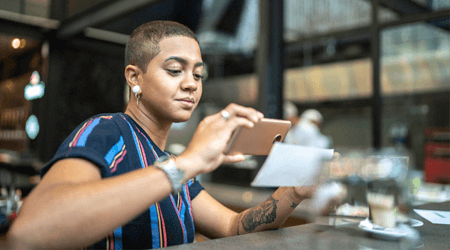 Traveler's checks guide
Using traveler's checks
Although traveler's checks are becoming a dated form of travel money, they are still used by people who are looking to take a bulk of money safely to Japan. The traveler's checks widely accepted in Japan are Visa, American Express and Thomas Cook.
To get the best rates, you can redeem them at banks and post offices. Redeeming the check at stores or hotels will attract fees and commissions. In Japan, the traveler's checks attract a relatively better exchange rate than bank notes.
Pros
Secure and can be easily replaced if lost or stolen
Photo ID needed to cash checks
Cons
Initial purchase charges
Not accepted everywhere
Compare travel credit cards
Back to top
A guide to the Japanese Yen
Since the introduction of the yen, the denominations have ranged from 10 yen to 10,000 yen. The following is a brief description of the ¥1000, ¥2000, ¥5000, and ¥10,000.
1,000 Yen note. This note has been in use since 1945 and it is currently the lowest value Yen banknote. The front side of the note bears the image of the legendary regent and politician under Empress Suiko, Prince Shōtoku. The reverse side bears a drawing of Mt. Fuji and cherry blossoms.
2,000 Yen note. This banknote was issued in July 19, 2000. The front side of the note bears a serial number and portrays Shureimon, a 16th-century gate at Shuri Castle in Naha, in Okinawa Prefecture, Japan. The reverse side portrays a scene from "The Tale of Genji'" and a portrait of Murasaki Shikibu, the noblewoman to whom this work of literature has been attributed.
5,000 Yen note. The front side of the 5,000 note has a portrait of Ichiyo Higuchi, a Meiji era writer and poet. The reverse side depicts "Kakitsubata Flowers", from a folding screen by Korin Ogata.
10,000 Yen note. The front side of this note has a portrait of Yukichi Fukuzawa, a Meiji era philosopher and founder of Keio University. The reverse side has a drawing of the hoo (Chinese phoenix) in the Hall of the Phoenix, Byodoin temple.
Live Rate
Refreshing in: 60s | Fri, Jan 28, 02:43AM GMT
The main banks in Japan are:
Mitsubishi UFJ Financial Group
Japan Post Bank
Mizuho Financial Group
Sumitomo Mitsui Financial Group
Norinchukin Bank
Resona Holdings
Concordia Financial Group
Fukuoka Financial Group
Chiba Bank
Hokuhoku Financial Group
ATMs
Most ATMs in Japan do not accept international cards. Look for ATMs inside Japanese Post Bank and Seven Bank. Citibank have a presence in major cities and airports. Visa and Mastercard have ATM location tools on their website you can find the closest ATM.
This may change in the future. Tokyo is host the 2020 Olympic Games. The government is pushing Japan's national banks to connect to the international ATM network. As the Olympics approach, expect more and more Japanese banks begin to accept international credit, debit and travel cards.
Find ATMs in Japan
Cash pickup services in Japan
Disclaimer: Exchange rates change often. Confirm the total cost with the provider before transferring money.
How much ¥en do I need to bring?
All prices are in US dollars.
Budget (Cheap)
Midrange
Luxury (High-end)
Meals
Set meal at casual restaurant
$8
Dinner at an izakaya (Japanese-style pub)
$40
Meal at a good sushi restaurant
$150
Activities
One temple or museum entry
$10
Half day sightseeing tour
$45
Private seven day tour of Japan: Tokyo, Mt. Fuji, Kyoto, Osaka
$10,300
Accomodation
Dorm bed
$25
Double room at a business hotel
$110
Double room at an upscale hotel
$600+
Prices are approximate and are subject to change.
Case study: Roslyn's experience
Roslyn McKenna
Assistant Publisher
I visited Japan with my husband in October 2017. We brought ourCapital One Quicksilver Cash Rewards Credit Card credit card, because it offers no foreign transaction fees and a flat cashback rewards rate on everything. We also brought several hundred dollars in cash to exchange at the Tokyo airport at a fair exchange rate.
I love that I don't need to notify Capital One before I go abroad. The last time I visited Japan, my Bank of America account was flagged and locked for fraud, even after notifying my bank before I left for my trip. With Capital One, I get an email asking if I recognize suspected purchases, but I can still access my money.
At one point I needed more cash, so I used my card to get a cash advance, despite the fees and high conversion costs. The problem is that most ATMs require a PIN to access cash, so I spent an hour on the phone with Capital One's customer support. It would have been easier to access cash if we'd called our bank before we left to set up the PIN.
Cash is still the most convenient and widely accepted payment method in Japan. (Plus, you'll need lots of change for public transit and all the fabulous vending machines.) You might also want a backup method of getting money, like a debit card. And if you need a 24/7 ATM that accepts American credit cards, look for a 7-Eleven.
Case study: Luke's experience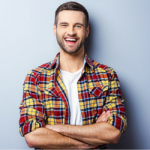 Luke
Luke's Tokyo Trip
Were there any places where you had trouble using your card?
Luke says it should be pretty obvious whether a place takes plastic or not. Most places he could tell by the look of the establishment, but he always made sure to ask. Luke points out in Tokyo there are a lot of good "hole-in-the-wall" places to eat, and these establishments were mostly cash only.
Get travel insurance quotes for your vacation in Japan
There are many types of travel insurance out there, ranging from basic to comprehensive and additional coverage options such as winter sports insurance – which if you're planning on taking on the powder in Japan, it's a must.
Japan travel insurance cover situations such as:
Cancellations
Emergency medical and dental
Personal liability
Lost or damaged luggage
Lost or stolen travel documents
Back to top
Our latest travel deals to Japan