From the coast of the Baltic Sea to the hills of Western German wine country, Germany is the largest country in central Europe with culture and old-world charm to match.
The euro has been the standard currency of Germany, and you'll find you need both cash and credit cards for purchases. To get the most out of your German getaway, familiarize yourself with their currency customs and start comparing your travel money options.
Our picks for traveling to Germany
Travel card, debit card or credit card?
Visa and Mastercard are widely accepted in Germany. You can also use American Express and Diners Club credit cards; however, they're accepted in fewer locations.
Some businesses may not accept cards for purchases below a certain amount and some supermarkets won't take credit cards at all. While it's important to find a card that'll let you make over the counter purchases without too many fees, a card which lets you use ATMs without the ridiculous charges is more relevant for a trip to Germany.
If you can find a card that has no foreign transaction, international ATM or annual fee, then you'll save lots on your German vacation. Even if you can get by using just one card for all your transactions, never put all your eggs in one basket.
A combination of debit, credit and travel prepaid cards will ensure that you can make transactions in euros all while giving you access to an emergency line of credit and travel perks. A little homework before you leave can mean the difference between smooth sailing and rough seas.
These are your options for spending money in Germany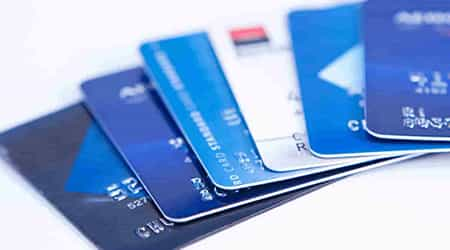 Learn more about using a credit card in Germany
Using a credit card
Credit cards are accepted in large German retailers and mid to upmarket restaurants, for example. While Germans are typically considered innovative, they're hanging on to cash. In places that do take cards, you'll find that the EuroCard is the preferred plastic.
Find yourself a credit card that waives foreign transaction fees. Carrying a credit card gives you the added benefit of travel insurance and discounts, depending on your provider. For added savings, take advantage of the interest-free period by paying your balance in full each month.
Visa and Mastercard is widely accepted across Croatia, as is Diners Club and American Express at fewer stores and hotels.
Cards that offer travel perks and waive fees often charge an annual fee, so make sure the fee is worth it before you bring it along on your travels. If you're ever in a jam, credit cards also offer cash advances, though we don't recommend it. You'll pay high fees and interest rates apply the moment you get your money.
Tip: Avoid using your credit card to withdraw cash. Cash advance charges will eat up your available credit quickly.
Pros
Access to a line of credit
Accepted at most retailers
May come with benefits like travel insurance
Interest-free days when you pay your account in full
Emergency card replacement
Cons
Cash advances are expensive
Best international debit cards
Using a debit card
A debit card is a good travel money choice to take to Germany. You'll have access to cash each time you come across an ATM, without carrying lots of cash on you all at once. Because you're spending your own money, you avoid interest charges. Find a bank that waives the fee for international ATM withdrawals and doesn't charge a monthly account keeping fee.
Tip: Bank of America and Barclays cardholders can avoid the international ATM withdrawal fee as well as the local ATM fee by using Deutsche Bank ATMs in Germany.
Pros
No currency conversion or international ATM fees
Convenience
Cons
If your card is stolen, or you become a victim of fraud, the thief could gain access to your entire bank balance.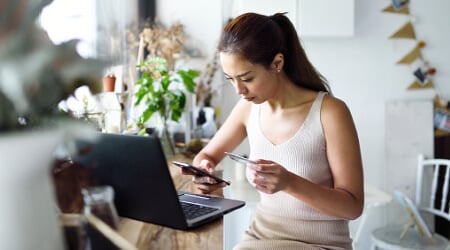 Prepaid travel money cards
Using a prepaid travel card
Travel cards can lock in conversion rates once you load USD. Use it for purchases without worrying about rates each time you spend — debit and credit cards often charge 3% for each transaction. All prepaid travel cards carry euros, and many let you carry more than one currency at once.
Where you save in the conversion rates you may pay in fees. You'll pay fees each time you load the card, ATM withdrawals and sometimes even an inactivity fee.
Tip: Most travel cards send you two cards so you have a backup if your card is stolen or lost.
Pros
Comes with a back-up card
Load USD and spend in a variety of currencies
Easier to manage expenses
All travel cards support euro
Cons
Some cards take time to load money
Lots of fees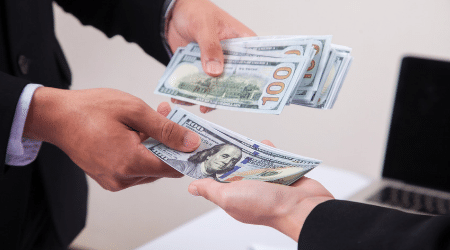 Compare cash pickup services in Germany
Paying with cash in Germany
More than 80% of payments in Germany are made using cash, meaning you'll often need cash to pay for your transactions on your trip. The best way to get euros is to make an ATM withdrawal when you arrive in Germany using a card that doesn't charge an international ATM fee.
Banks and exchange offices can change cash in Germany. Some exchange offices (Wechselstuben) offer good rates, but always compare the rate against the market rate before you agree to a deal. Sometimes it might be better to withdraw money from an ATM.
Pros
Greater payment flexibility
Convenience
Cons
More difficult to manage expenses
Higher risk of theft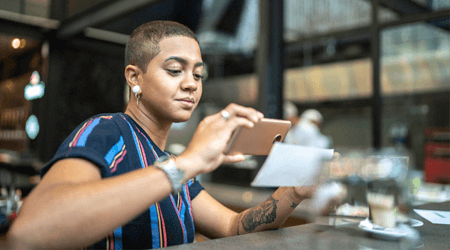 Traveler's checks guide
Using traveler's checks
Move over traveler's checks, you're slowly being replaced by ATMs, which make it cheap and easy to get currency. Security is the main advantage of using traveler's checks. Each check has a unique serial number and can only be cashed with photo identification. Fees are the main disadvantage. Banks charge you to get check and to cash them. You're better off using a debit or travel card which lets you make cheap or free ATM withdrawals to get Vietnam dong.
Tip: Traveler's checks are good for locking in a good exchange rate. So if you watch the forex market, get them while the getting's good.
Cons
Fees for purchase and cashing
Not all merchants accept traveler's checks
Compare travel credit cards
Back to top
Germany currency
The euro comes in the denominations of €5, €10, €20, €50, €100, €200 and €500.
The main banks in Germany are:
Deutsche Bank
DZ Bank Group
KfW Bankgruppe
Commerzbank
HypoVereinsbank (UniCredit Bank AG)
Landesbank Baden-Wurttemberg
Bayerische Landesbank (BayernLB)
Norddeutsche Landesbank (Nord/LB)
Landesbank Hessen-Thuringen (Helaba)
NRW.Bank
Buying currency in the US
As euros are a major international currency, you won't have any issues finding a place to get your money changed in the US. Your options include banks and foreign exchange providers such as Travelex. Banks tend to charge a small fee that you'll find is often more competitive than the foreign exchange provider.
Choosing one service over the other is going to save you a couple of dollars, but it may come down to convenience. Travelex lets you order cash online and pick it up at major airports. Here are a few other options.
Exchange rate history
The global financial crisis and European debt crisis resulted in instability among global currencies. For the past couple of years, $1 gets you between 0.7 and 0.8 euros. Travel cards and traveler's checks let you lock in a rate if you think it's going to be more expensive to buy euros in the future.
Live Rate
Refreshing in: 60s | Sun, Oct 24, 10:13PM GMT
ATMs in Germany
ATMs from German banks are free. If you put a US credit, debit or travel card into a German ATM, the screen will either automatically come up in English or prompt you to pick your language.
Find ATMs in Germany
Cash pickup services in Germany
Disclaimer: Exchange rates change often. Confirm the total cost with the provider before transferring money.
How much should I budget to travel in Germany?
Germany is not considered a cheap travel destination — plan for at least $50 a day for budget travel, and between $120 to $300 for average to luxury travel. Compare some of the daily expenses you can expect below:
Budget
Mid-range
Expensive
Accommodation
Hostel
$10–$25 per night
2-star hotel
$25–$65 per night
5-star hotel
$140–$250 per night
Meals
Currywurst $2.50
(plus chips) $4
Midrange restaurant
$15–$30 per dish
4-course meal at a 5-star restaurant
$200 per person
Activities
Walking tour of Berlin
Free (Tip the guide)
Live music at The B-flat Jazz Club on Rosenthaler Straße
Free
Private WWII and Cold War walking tour of Berlin
$46 per person
Private Berlin Wall tour
$99 per person (up to 3 hours)
1 hour private flight over Berlin
$441 (up to 3 people)
Tour of Jewish heritage in Berlin
$275 (up to 3 people)
*Prices are approximate and based on summer seasonality and are subject to change.
Case study: Caroline's experience
Caroline
Oktoberfest in Munich
Caroline went to Germany on her trip to Europe. She visited Berlin and then traveled south to Munich for Oktoberfest. She visited a number of other countries including France, Belgium, Netherlands and the Czech Republic.
What are your travel money tips?
If you're at a bar, in a taxi or at a restaurant, a tip between 5% and 10% is the norm — it isn't expected but it is polite if the service was excellent. It's also good practice to round up to the nearest euro if the bill is under 10 euros .
She also says to remember not to leave the tip on the table. It's considered rude in Germany and other parts of Europe. Give the tip to the person directly.
Back to top
Read more on this topic:
Travel insurance for Germany
Our latest travel deals