Serbia is home to mountains, monasteries, vampires (well, maybe), raspberries and an edgy nightlife scene. This Balkan nation is a growing destination for tourists, but remember your cash. Serbians rely on cash, more so than other countries in Western Europe. Visa and Mastercard credit cards are accepted by merchants and at ATMs. And you'll find banking services in Belgrade and other large cities are modern and safe — however, you may have problems using your cards for purchases and ATMs outside the big cities.
You'll get a lot for your US dollar against the Serbian dinar (RSD). To help you get the most from your travel, we compare products you can use to spend in RSD without paying international transaction fees.
Our picks for traveling to Serbia
Travel card, debit card or credit card?
Most major credit cards are accepted at merchants in major cities like Belgrade. And you'll easily find ATMs that support both credit card debit cards. However, once you leave the big cities be sure you have cash on hand. You won't always find vendors that take credit.
Wait until you arrive in Serbia to exchange your USD. Exchange companies in the US charge high commission, taking a cut of what could go a long way in Serbia. You'll find exchanges at the airport and in the cities or in banks — all offering about the same rate.
There are no travel cards that support Serbian dinars. If you're traveling though Europe using your travel card, be sure to find one that waives the currency conversion fee when you spend in dinars.
Pick a variety of ways to access and spend your money while you're in Serbia so that you have options. A credit card is a convenient line of credit you can use on your vacation, while a debit or prepaid travel card is a good option when you want to make ATM withdrawals.
These are your options for spending money in Serbia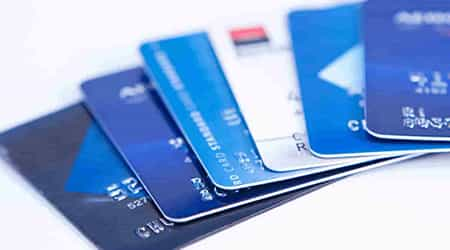 Learn more about travel credit cards
Using a credit card
Travel credit cards give you a line of credit to use for emergencies, large purchases or over the counter transactions. Find yourself a credit card that waives foreign transaction fees. Carrying a credit card gives you the added benefit of travel insurance and discounts, depending on your provider. For added savings, take advantage of the interest-free period by paying your balance in full each month.
Cards that offer travel perks and waive fees often charge an annual fee, so make sure the fee is worth it before you bring it along on your travels. If you're ever in a jam, credit cards also offer the ease of cash advances, though we don't recommend it. You'll pay high fees and interest rates apply the moment you get your money.
Tip: It's worth researching credit cards that offer travel benefit and rewards for things you'll buy anyways like flights and hotel stays.
Pros
Rewards program and travel insurance
Waived international ATM and conversion fees
Interest-free days on purchases
Cons
Fees and interest for cash withdrawal
Best international debit cards
Using a debit card
A travel debit card lets you spend your own money through ATM withdrawals and making purchases anywhere Visa or Mastercard are accepted. You can use a debit card over the counter and to withdraw money from ATM. Because you're spending your own money, you avoid interest charges you'd pay with credit cards.
Two no-transaction fee debit cards to consider are Wise Multi-currency and Betterment Checking. Wise offers free ATM withdrawals a month up to $250, while Betterment offers free daily withdrawals up to $500. Wise also automatically converts your currencies and has a low conversion fee.
Tip:

Serbs have been able to make contactless payments for years. So, if your card is a CHIP card, you can tap and go at most merchants.
Pros
Can be used at ATMs and over the counter
Waived currency conversion fees for purchases
Waived overseas ATM withdrawal fees
Cons
No access to cash advance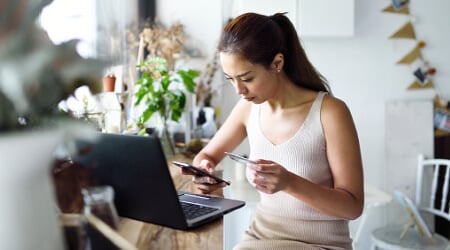 Prepaid travel money cards
Using a prepaid travel card
No travel cards support Serbian dinar, so look for a card which waives the currency conversion fee, such as Travelex if you're set on taking a travel card. It won't apply the additional charge for currency conversion when you spend in dinar, which can be higher than what you'd pay if you use your regular debit or credit card. The compromise is it charges you to use an international ATM withdrawal in Serbia, which is a couple of dollars for each withdrawal. You can load these cards with euros to use at some merchants— but don't count on it. And you won't get the best exchange rate. The benefit of a prepaid card is that they let you lock in the exchange rate when you load your funds, however they often don't charge as competitive exchange rates as credit cards and debit cards.
Tip: When you get a travel card, you'll get two for the same account. This comes in handy if your first card is lost or stolen, so make sure to keep the second card in a safe place.
Pros
Lock in exchange rates
Convenience to spend money overseas
Additional cards available
Cons
Doesn't hold Serbian dinars
Comes with lots of fees for loading and reloading, inactivity and ATM withdrawals
Exchange rates are lower than credit cards and debit cards
Compare cash pickup services in Serbia
Paying with cash in Serbia
Once you arrive in Serbia, look for a bank or exchange office to exchange your dollars for dinar. There are also money exchange machines that are open 24 hours a day. They take eros, sounds and US dollars and exchange up to $200 at a time. Though travel, debit and credit cards are accepted in the cities you'll likely need cash if you're shopping at smaller vendors or markets. You will need dinars in Serbia; petrol stations near the borders may take euros at an unfavourable exchange rate.
Tip: Avoid carrying large amounts of cash, as tourists are often the target of criminals, especially in big cities.
ATMs are common throughout the cities, though availability can be a problem in villages. The local post office may be able to give you a cash advance if you find yourself in an area lacking ATM and banking facilities. Bank ATMs do not charge a local ATM operator fee.
Pros
Accepted anywhere
Convenient
Cons
More difficult to manage expenses
High risk of theft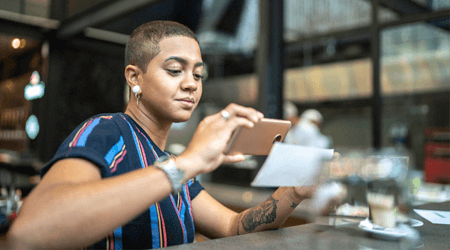 Traveler's checks guide
Using traveler's checks
If you bring traveler's checks, you can cash American Express and Visa issued checks at most banks. Though, don't try to use them in store as they won't accept them. Traveler's checks have been replaced by credit cards and travel cards.
Pros
Accepted at most banks
Security
Cons
Fees for purchasing and cashing
Hard to find merchants that accept them
Compare travel credit cards
Back to top
Exchange rate history
The USD has grown significantly against the RSD in the past 10 years. Watch the forex markets and determine a good time to buy dinars and lock in a favorable rate with traveler's checks.
Live Rate
Refreshing in: 60s | Wed, Jul 06, 10:02AM GMT
Buying dinars in the US
Your options are limited if you want to purchase dinars in the US — wait until you arrive in Serbia. Because dinar is considered exotic currency, they can be hard to find in the US, and the rates and commission is higher than in Serbia.
Serbian currency
The official currency in Serbia is the Serbian Dinar RSD and comes in denominations of 10, 20, 50, 100, 200, 500, 1000 and 5000 dinars, each a different color. Be sure to pay the right amount when you make your purchases, and always count your change. Familiarize yourself with what the currency looks like and how it works will avoid confusion when handling your money.
The main banks in Serbia are:
Banca Intesa – Beograd
Komercijalna Banka
UniCredit Banka Serbia
Societe Generale Banka Serbia
Raiffeisen Banka
AIK Banka
Eurobank
Erste Bank Serbia
Banka Postanska Stedionica
Vojvodanska Banka
ATMS in Serbia
Cash pickup services in Serbia
Disclaimer: Exchange rates change often. Confirm the total cost with the provider before transferring money.
How much dinars do I need to bring to Serbia?
Travel to Serbia and the Balkans is cheaper than most countries in Western Europe. Budget travelers can find food, entertainment and a dorm bed for under $15 a day. Mid-range travelers can travel for under $30 a day, and luxury travelers can live it up for under $80 a day. All prices are in US dollars.
Belgrade
Budget
Mid-range
Expensive
Accommodation
Hostel dorm bed:
$4–$10 per night
3 star hotel:
$10 per night
5 star hotel:
$20–$50 per night
Meals
Lunch at a small Serbian grill:
$3–$6 per item
Lunch at a pizza & pasta restaurant in the city:
$5–$10 per dish
Fine dining. 5 star restaurant:
$15–$20 per main
Activities
Downtown Belgrade walking tour:
Free
Section 1 seats for the opera at the Serbian National Theatre, Belgrade:
$15
Private guided food tour:
$150 per person
Prices are approximate and are subject to change.
Case study: Victor and Salome's travel tips to Serbia
Victor and Salome went to Serbia's famous EXIT electronic music festival in the Petrovaradin Fortress, Novi Sad, near Belgrade. They'd just come from Hungary and the festival was only a short stop on a longer trip through Europe. They arrived in Belgrade and took a train to Novi Sad. We interviewed them to see what experiences they had using travel money while in Serbia.
Do you have any tips?
Have a look at the Belgrade Pass. It gives you discounts on admission to museums, discounts on dinner at selected restaurants, hotels, hostels, car rental and a comprehensive city guide for $15, says Victor. Salome adds that you should always tell your bank when you're leaving the country, otherwise they may block your cards if they see an overseas transaction.
Back to top
Read more on this topic:
Our latest travel deals