Banks and ATMs are widely available in India — even in smaller villages. Though it's still important to have access to cash on your trip, as India is still very much a cash economy.
Find the most valuable and easiest ways to take, use and spend money in India. Decide if travel, debit or credit cards are the best ways to access your cash while you're traveling in India.
Our picks for traveling to India
Travel card, debit card or credit card?
Unfortunately, there aren't any travel cards that allow you to load INR, meaning you'll be charged a currency conversion fee if you use one in India. Instead, look for debit cards and credit cards that don't charge for currency conversion. Reduced fees for ATM withdrawals should be always be a factor in your comparison.
Things can go missing, wallets picked from your pocket and cards can get swallowed up by ATMs, so don't rely on one single spending method. A debit card and credit card combination will give you the best results, you may also want to bring some extra cash as backup — you can get this changed easily enough for a competitive price.
These are your options for spending money in India
Have a look at the different travel money products you can use in India and learn how each product works.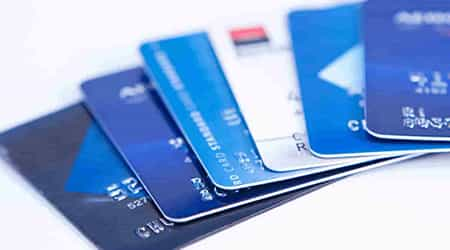 Learn more about using a credit card in India
Using a credit card
Credit cards are a good option because they are accepted almost everywhere, have excellent security measures and some come with travel insurance. A credit card and another form of travel money will give you spending flexibility in India.
Pros
Accepted everywhere
Built-in security and anti-fraud measures
Some cards have features such as complimentary insurance or reward points earning
Cons
ATM cash withdrawals may attract cash advances and higher fees
Best international debit cards
Using a debit card
A debit card could be a good travel money choice to take to India. You'll have access to cash each time you come across an ATM, without carrying lots of cash on you all at once. Because you're spending your own money, you avoid interest charges. Find a card that waives the fee for international ATM withdrawals and doesn't charge a monthly account keeping fee.
Tip: Citibank has a large presence in India. You can make cheap ATM withdrawal using a Citibank debit or credit card.
Pros
Access to your own money
Widely accepted
PIN security
Can be cancelled if card is lost or stolen
Cons
No back-up option for lost or stolen cards
May charge ATM transaction fees
May charge currency conversion fees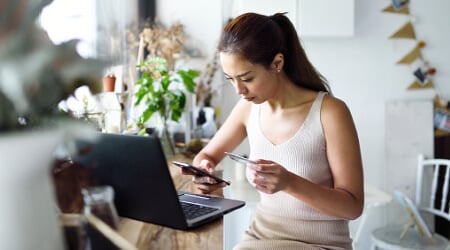 Prepaid travel money cards
Using a prepaid travel card
Since there are currently no travel cards that allow you to preload Indian rupees, you should look for a card with no foreign currency conversion fees to avoid any extra costs. Even though travel cards can be a convenient way to withdraw funds and spend over the counter, it may not seem to be the cheapest option when you factor in the extra fees.
Pros
Comes with a back-up if the card is compromised
Not linked to your bank account
Can reload money online easily
Pay directly or withdraw from ATM
Cons
Rupees cannot be preloaded
Some cards charge a reload fee
Can take up to 6 days for a transfer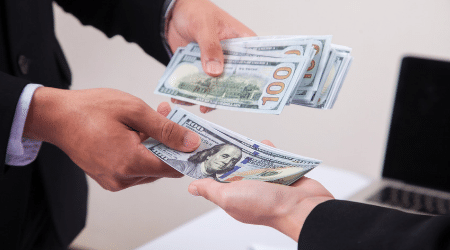 Compare cash pickup services in India
Paying with cash in India
You should always have some cash on you, ideally have some spending money in lower denominations and then keep a large amount in a hidden place. Whether you're staying in small villages or big cities, you will find that many services, attractions and just getting around will require you to use cash.
Banks and exchange offices will happily exchange foreign currency at a reasonable rate and with a small commission, if any commission at all. It helps if you can access online rates before you exchange so you can give yourself a rough idea of how much you should get and don't get ripped off.
Tip: Indian rupee notes can get pretty scruffy and ripped, and overly creased or otherwise damaged notes will not be accepted. People love to try and give them to tourists.
Pros
Payment flexibility
Convenience
Cons
Difficult to manage expenses
Higher risk of theft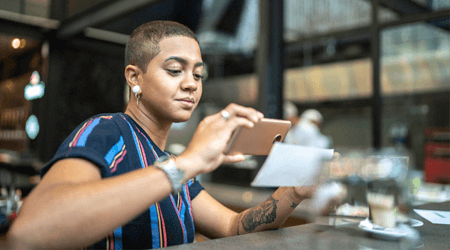 Traveler's checks guide
Using traveler's checks
Security is the main advantage of using traveler's checks. Each check has a unique serial number and can only be cashed with photo identification. Fees are the main disadvantage. Banks charge you to get check and to cash them. You're better off using a debit or travel card which lets you make cheap or free ATM withdrawals to get Indian rupee.
Tip: Traveler's checks are good for locking in a good exchange rate. So if you watch the forex market, get them while the getting's good.
Cons
Can be costly with initial purchase charges
Not all merchants accept traveler's checks
Compare travel credit cards
Back to top
Indian currency
The money used in India is called the Indian rupee (INR). It comes in denominations of 5, 10, 20, 50, and 100 notes – the 500 and 1000 note were demonetized in 2016.
The main banks in India are:
HDFC Bank
State Bank of India
ICICI Bank
Axis Bank
Kotak Mahindra Bank
IndusInd Bank
Yes Bank
Punjab National Bank
Bank Of Baroda
Bank Of India
Canara Bank
Buying currency in the US
If you're a foreigner, you can bring up to 25,000 rupees into India, whereas returning residents can only bring 5,000 to 7,500 rupees into the country. There's no restriction to the amount of foreign currency you can bring with you, though you'll have to claim more than $5,000 cash at customs.
Live Rate
Refreshing in: 60s | Mon, Jan 24, 05:47PM GMT
ATMs in India
Atms are widely available in India and you should have no trouble finding one. Limits vary depending on the machine, but you should be able to withdraw up to your local bank's ATM withdrawal limit. If not, 10,000 rupees ($150) is a standard amount to withdraw.
Tip: If the ATM is slow to respond, don't worry, sometimes it takes a good half minute for an ATM to process the transaction.
Find ATMs in India
Cash pickup services in India
Disclaimer: Exchange rates change often. Confirm the total cost with the provider before transferring money.
How much should I budget to travel in India?
If you're wondering how much money you'll be spending on your trip to India, that'll depend on your tastes and budgets. You can get by on as little as $10 a day or spend thousands just sleeping in a 5-star hotel. All prices are in US dollars.
On a budget
Mid-range
Luxury
Meals
Street food or a thali (platter of various dishes)
$0.20–$2
A meal in a restaurant.
$10–$20
A meal at a Delhi or Mumbai famed culinary establishment.
$250 for a meal and a glass of wine
Activities
Even in big cities, most museums, parks, temples and attractions are free.
Ticket to an exhibition or a show.
$5–$10
All inclusive tour with a driver, luxury hotel, meals and day trips to major tourist destinations.
$2,500 and up
Accomodation
A basic guesthouse in the mountains, forest, small village or an ashram.
$2–$4 per night
Mid-range hotel.
$20–$50
India has a selection of the most luxurious hotels in the world.
$10,000 for one night
Prices are approximate and are subject to change.
Case study: Jane's experience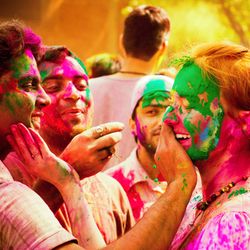 Jane
Case study: Jane's Indian sabbatical
Jane spent just under two months traveling in India. She started in the north making her way from New Delhi to Uttar Pradesh so she could visit the Taj Mahal and the city of Varanasi, the spiritual capital of India. She finished her trip relaxing on the beaches of Goa. Her trip took her off the beaten track, through tourist spots and India's bustling cities.
What travel money tips do you have for India?
Tricks and scams. Be aware of scams that can be anything from a detour in a taxi, thieves trying to pick pockets or fake tourist bureaus at New Delhi train station and around Connaught Place. Jump on blogs and official websites to read up on the latest tourist scams.
Bargaining. Tourists are frequently charged higher prices for goods in India. Don't be afraid to bargain. Sellers don't expect you to pay the asking price. Bargaining is a part of the culture in India so don't be shy, but don't take it too seriously, either. If you agree to a price make sure you are happy with it because once you agree, you're obliged to pay it.
Travel insurance for India
India has a unique set of risks which is why you should give travel insurance a look. Travel insurance can protect against situations such as:
Flight delays
Stolen cash
Rental vehicle excess
Overseas medical emergencies
Lost luggage
Bottom line
It is a country so dense, so stimulating to the senses and impulses that the first visit to India can be shock to even the most road-hardened traveler. Find the right travel money to take to India so you can access your money cheaply and conveniently and fully experience the country's rich tapestry of culture.
Back to top
Our latest travel deals to India