Travel money guide: Ecuador
Pack your US dollars for travel in the Land of the Equator.
The early 2000s brought a big change in Ecuador's official currency, switching over from the sucre to the US dollar — the most accessible currency in the world. Known for the Galapagos Islands, the highest capital city in the world and some of the best surf in South America, Ecuador is a popular destination for backpackers, nature lovers and thrill-seekers.
Cash is your best bet for purchases in Ecuador, supplemented by a credit card. The Capital One VentureOne Rewards Credit Card is your best bet for a travel credit card, as it charges no foreign transaction fees. ATMs are available in most major cities, but you can also pull out some cash and bring it with you for your outdoor adventures.
Our picks for traveling to Ecuador
Should you take a travel card, debit card or credit card?
As a general rule, always plan to have cash as your first method of payment. Although Visa and Mastercard debit cards and credit cards are accepted in larger cities, such as Guayaquil, Quito, Esmeraldas and Manta, a lot of other places don't have card payment options – so have some green in your pocket.
A combination of cards and cash is the best way to approach any overseas trip. You'll need cash for most transactions in Ecuador, especially if you're traveling down the coast. Whichever combination of products you take with you to Ecuador, be sure to spread your budget across a few different cards and always have some cash for emergencies.
But if Ecuador is only one stop on a South American vacation, think about how you're going to spend money in other currencies during the rest of your trip.
These are your options for spending money in Ecuador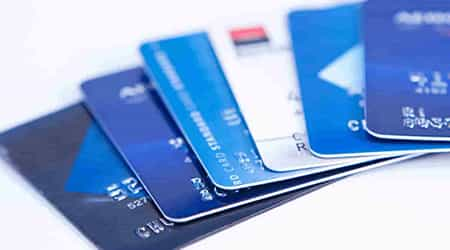 Compare credit cards for travel
Using a credit card
If you plan on using a credit card when you're in Ecuador, look for a card that doesn't charge for foreign transactions like the Capital One Venture Rewards Credit Card. You can use a your credit card to pay for flights and online bookings before or during your trip. Major retailers and restaurants in Ecuador also take cards.
Travel cards often allow you to earn miles on purchases and come with perks like statement credits or travel insurance as well. Review your travel needs and compare travel cards to find one that best rewards your jet setting habits.
Tip: Credit cards should not be used for ATM withdrawals — In Ecuador or anywhere else. Cash advance fees and charges can eat up your available credit limit quickly.
Pros
Accepted worldwide
Contactless payments
Interest-free periods and complimentary travel insurance
Cons
Withdrawing cash can be considered a "cash advance" and can attract fees and high interests
Compare travel credit cards
Narrow down top travel credit cards by welcome offers, rewards and annual fees to find the best for your budget and financial goals. Select Compare for up to four products to see their benefits side by side.
Best international debit cards
Using a debit card
Debit cards are accepted by few of the smaller merchants in Ecuador but can generally always be used for cash withdrawals from ATMs. Like credit cards and travel cards, debit card transactions are protected against fraud and unauthorized transactions.
The price of ATM withdrawals should be a significant factor in your comparison if you're looking to apply for a travel transaction account. Some providers like Betterment Checking don't charge international ATM fees as well, making them a good pick if you travel often.
Pros
Fraud protection
International ATM withdrawal fee waived on some cards
Unlimited free withdrawal at selected banks
Cons
Limited acceptance in Ecuador
International transaction fees still apply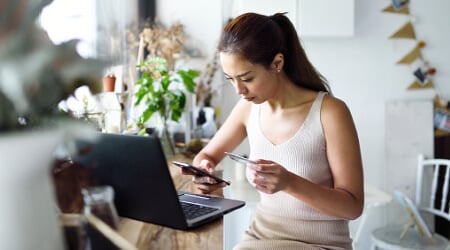 Prepaid travel money cards
Using a prepaid travel card
Travel cards come with an additional, emergency card in case the first one is lost or stolen. A travel card can be used to make over-the-counter purchases and ATM withdrawals in Ecuador. Note that the Ecuadorian bank or ATM operator may still charge a fee when you withdraw cash even if you have a card that doesn't charge a fee for international ATM withdrawals.
Also remember that the currencies of other popular South American destinations such as Colombia, Brazil, Peru and Argentina can't be loaded on any travel card. If Ecuador is only one stop on a bigger trip, you may want to consider one of the other types of travel money products as well.
Pros
Make over the counter purchases and ATM withdrawals
Emergency card replacement
Cons
Some banks may charge ATM withdrawal fees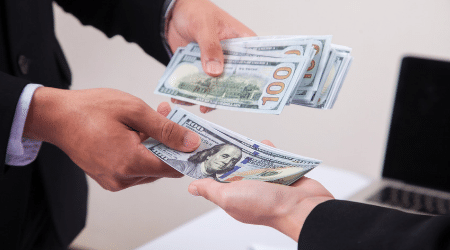 Compare cash pickup services in Ecuador
Paying with cash in Ecuador
Cash is king in Ecuador, which means you'll need to have US currency on hand to pay for things at most places. If you want to limit the amount of cash you have on hand for security purposes, make sure you have one or more cards that you can use to withdraw cash from ATMs while on your trip.
Pros
Greater payment flexibility
Convenience
Cons
More difficult to manage expenses
Higher risk of theft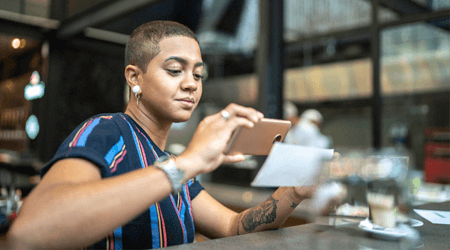 Traveler's checks guide
Using traveler's checks
Security is the main advantage of using traveler's checks. Each check has a unique serial number and can only be cashed with photo identification. Fees are the main disadvantage.
Banks charge you to get check and to cash them. You're better off using a debit or travel card which lets you make cheap or free ATM withdrawals.
Cons
May be difficulty to exchange
Back to top
Exchange rate history
Ecuador began to us the US dollar as its primary currency in 2000 when it replaced the Ecuadorian sucre.
Exchanging cash
If you're travelling from Peru, Colombia or Brazil and you have sols, pesos or reals, you can exchange the money to US dollars at some restaurants and hotels. You may not pay a commission on the transaction, but the rate will be much worse than what you can get a bank.
Buying currency in the US
No need. Ecuador uses the US dollar, so you don't have to do much before you leave the country — but bundle up your greenbacks. There are no restrictions to the amount of cash you can bring with you to Ecuador.
There are many ATMs in Ecuadorian cities and key tourist destinations if you run out of money. ATM withdrawals may be subject to the Visa and Mastercard international exchange rate, which is often better than what you can get exchanging money in other ways.
Find ATMs in Ecuador
ATMs in Ecuador are plentiful in the major cities, though you'll want to stock up on cash before traveling to more remote areas. A debit card that doesn't charge international ATM fees, like one from Betterment Checking, is a good choice.
How much cash do I need for a trip to Ecuador?
Less expensive than neighboring Brazil or Colombia, Ecuador is a budget South American vacation destination. This means you can travel through Ecuador on a small budget. However, Ecuador can deliver a five-star experience as well — especially in Quito. All prices are in US dollars.
Quito
Budget
Mid-range
Expensive
Accommodation
Hostel
$5–$10 per night
2-star hotel
$10–$50 per night
5-star hotel
$50–$150 per night
Meals
Empanadas
$1–$2
Ceviche
$5–$10
5-star restaurant
$20–$40 per dish
Activities
Walk around the old town
free
Visit the balcony of the Basilica del Voto Nacional
$1
Guided tour of Otavalo Marketplace with lunch
$50
Prices are approximate and are subject to change.
Case study: Peter's experience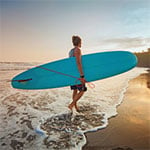 Peter
Case study: Peter surfing the Ecuadorian coast
Peter recently backpacked across South America. He visited Colombia and traveled to the south of the continent. He started his trip in Esmeraldas, continued south to Guayaquil, Montanita and finally Quito before traveling to Peru. Peter spent one month in Ecuador in total.
Do you have any travel money tips?
Plan ahead. He recommends making sure you transfer money to your savings account in advance so you can withdraw money when you need to. The internet in Ecuador is shoddy and Peter says it's hard to find a reliable connection (particularly on the coast).
Everything is negotiable. Peter says not to be afraid to ask for a better price if you feel you're being overcharged. Locals have been known to take advantage of travelers with a lack of knowledge from time to time.
Back to top