Travel money guide: Belgium
How to pick a winning combination of travel money products to take to Belgium
Belgium is considered the heart of the European union with captivating medieval architecture, unique statues and three languages to navigate. The country is a world leader in financial services and has the highest rate of card payments in the world. While you'll see locals using a Bancontact debit card, your Visa or Mastercard should be widely accepted in most stores and restaurants. Slip a Capital One VentureOne Rewards Credit Card in your wallet to avoid foreign transaction fees that many cards charge. And just in case, take a few euros with you to shop in smaller villages and markets.
Our picks for traveling to Belgium
Should you take a travel card, a debit card or a credit card?
If you had to pick one country where you could get around just using your card, it would be Belgium. More than 90% of all transactions in Belgium are handled with plastic. In the past, the Belgians have placed an emphasis on automating payment systems. Today, Visa and Mastercard can be used to pay for almost everything; while American Express and Diners Club are accepted in fewer places.
A combination of travel money products is going to give you peace of mind, preparing you for any financial surprises. Credit card will give you money in an emergency or if you blow your budget. But beware — it's easy to rack up a big balance while traveling in Europe, so use it sparingly.
A travel debit card or prepaid travel money card helps you manage your money while traveling in Belgium. Save some money in fees by finding a card that waives foreign transaction fees. It's up to you which mix of products you take — the important thing is you have more than one way to access your travel funds.
Belgium offers travelers a chance to experience the charm of old-world continental Europe in a highly modern setting. It's important that you have more than one way to access your money anytime you travel.
These are your options for spending money in Belgium
Compare credit cards for travel
Using a credit card
Find yourself a travel credit card that waives foreign transaction fees, like the Capital One Venture Rewards Credit Card . Carrying a credit card gives you the added benefit of travel insurance and discounts, depending on your provider. For added savings, take advantage of the interest-free period by paying your balance in full each month.
Cards that offer travel perks and waive fees often charge an annual fee, so make sure the fee is worth it before you bring it along on your travels. If you're ever in a jam, credit cards also offer cash advances, though we don't recommend it. You'll pay high fees and interest rates apply the moment you get your money.
Pros
Waived currency conversion fees
Waived international ATM fees
Contactless payments
Interest-free period on purchases
Complimentary travel insurance
Which credit card issuers are accepted in Belgium?
Visa and Mastercard are widely accepted in Belgium, with American Express and Discover cards lagging behind.
If you own an American Express or a Discover card, look for BNP Paribas Fortis ATMs. Citibank ATMs also accept Discover cards, but not American Express.
| | Merchant acceptance | ATM acceptance |
| --- | --- | --- |
| Visa | High | High |
| Mastercard | High | High |
| American Express | Medium | Medium |
| Discover | Medium | Low |
Compare travel credit cards
Best international debit cards
Using a debit card
A travel debit card provides the following features: no charge for currency conversion when you transact in euros and no international ATM withdrawal fee. An example card that you might carry with you is the Betterment Checking debit card, which reimburses those foreign and ATM transaction fees. For ATM withdrawals, you can find ATMs inside local banks that take Visa and Mastercard debit cards.
Tip: Make sure you tell your bank about your travel plans. As a security measure, your cards may be blocked after the first overseas transaction if you don't.
Pros
Save on currency conversion fees
Waived overseas ATM withdrawal fees
Cons
International transaction fees still apply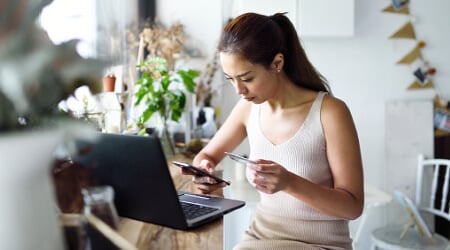 Prepaid travel money cards
Using a prepaid travel card
Travel cards let you load American dollars, exchange American dollars to euros and lock in a rate so you can spend without paying an additional cost for currency conversion (3% on most credit cards and debit cards). Although you miss out on the currency conversion fee, you'll pay when you first load the card with money, for each subsequent load thereafter or when you make a withdrawal from an ATM. Just so you know, some of these cards even charge you for 'inactivity'. There are a number of countries in Europe which have not yet adopted the euro, for example Hungary, the Czech Republic and Poland. Compare other travel money products if you're traveling to these countries as well as Belgium. The fee for currency conversion can be almost double what's charged on a credit card when you spend using a currency not loaded on a prepaid travel card.
Pros
Hold different currencies
Save on currency conversion fees
Cons
ATM fees
Initial load fees
Reload fees
Inactivity fees
Cash pickup services
Paying with cash in Belgium
While it's true that the majority of payments in Belgium are made with cards, it's always a good idea to have some euro cash. You will find some smaller vendors that only accept cash.
Tip: You can always send your money to Belgium ahead of time with a money transfer service and have it waiting to be picked up when you arrive.
Pros
Payment flexibility
Convenience
Cons
More difficult to manage expenses
Higher risk of theft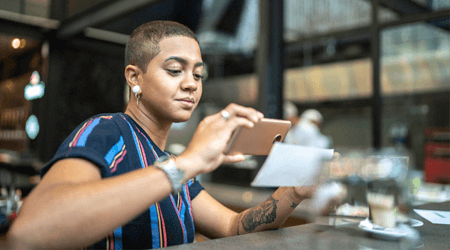 Traveler's checks guide
Using traveler's checks
Traveler's checks used to be a popular way to take money overseas; however, ATMs have largely replaced them. It's possible to get local currency at a good rate 24/7 by using one of the many ATM machines located throughout Belgium — it's typically cheaper too! If you want to take traveler's checks to Europe, you can purchase checks at banks — American Express and Thomas Cook are popular providers. Checks can be cashed at Belgian banks, you'll pay 1% to 4% commission when you do.
Cons
Can be costly with initial purchase charges
Not all merchants accept traveler's checks
Back to top
Exchanging cash
You'll be able to cash foreign currency in banks, hotels, at airports and train stations and in a number of exchange bureaus located in Belgian cities. Rates and commission charges are reasonably priced in Belgium compared with other destinations. For the best rates, stick to banks and exchange offices in the center of town. Exchange offices at the airport will have poorer rates than those located in the city center. Banks are open from about 9 a.m. to 4 p.m., Monday to Friday.
What exchange rate will you get?
Credit card and debit card transactions often use the lender (Visa, Mastercard etc.) exchange rate. This rate is usually better than what you'll get using a travel card and is pretty close to the market rate.
Tip: You may be charged an additional surcharge if you use your credit card to pay at restaurants and like businesses in Belgium.
Live Rate
Refreshing in: 60s | Sun, Sep 25, 06:48PM GMT
Common Euro banknotes:
The main banks in Belgium are:
Argenta
BNP Paribas Fortis
Belfius Bank
Crelan
KBC Group
ING Belgium
AXA Bank
Beobank
Delen Private Bank
Nagelmackers
How much should I budget to travel in Belgium?
Belgium prices are indicative of the cost of travel throughout Western Europe. Like all places, you'll find a range of prices to cater to the budget of all travelers. All prices are in US dollars.
Brussels
Budget
Mid-range
A royal experience
Meals
Sausage and onion baguette (street food)
$5–$7
Cream filled chocolate kisses (street food)
$1 each
$15–$50
per dish
Gourmet restaurant
$350 per person
Accommodation
Hostel
$20–$30 per night
2-star hotel
$100 per night
5-star hotel
$210–$500 per night
Activities
See a movie at Cinematek
$4.50
Beer tasting tour
$80 per person
Chocolate tour and workshop
$90 per person
*Prices are approximate and based on summer seasonality and are subject to change.
Exchange rate history
Following the European debt crisis and global financial crisis, $1 will buy you about 0.80 to 0.90 euros. It's difficult to predict which way the currency pair will move; however, you can lock in an exchange rate using a prepaid travel card if you have reason to believe euros will become more expensive to purchase during the course of your trip.
Case study: Lincoln's experience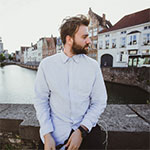 Lincoln
From Brussels to Bruges: Lincoln's trip to Belgium
Belgium was on Lincoln's must-visit list for a while. On his trip to Europe, he made sure a stop in Bruges and Ghent were on the itinerary. He visited the battlefields of Flanders in the city of Ypres first. And it wasn't hard, Belgium is sandwiched between France and the Netherlands and only a couple of hours on a train from either Paris or Amsterdam.
What are your travel tips?
Get the metro pass. He says you can save quite a bit of money if you buy the metro pass(MOBIB Basic Card) rather than individual tickets. Ten trips on the MOBIB cards costs about €10 whereas buying 10 individual tickets can be double.
Tipping isn't expected. Lincoln says tips are included in the bill when you pay and to only leave a tip if you believe the service went above and beyond.
Don't drink too much beer. Belgium has more breweries per capita than anywhere else on Earth, so you can see how it would be easy to drink the days away. Lincoln says that too much beer will blow your budget quicker than you can say, 'Une autre pinte, s'il vous plaît' (another pint, please).
Back to top