Cuba has two legal currencies: the Cuban convertible peso (CUC) and the Cuban peso (CUP). You're going to come across both currencies, but convertible pesos are a tourist currency. Some visitors use convertible pesos only, but having CUP will let you experience the true flavor of the country – 1 CUC is equal to about 24 CUP.
Delicious street treats like fresh juice is available for cheap using CUP. You can pay with CUC, but it's cost-effective if you're using the same currency as the locals. Spending CUC and getting CUP as change isn't uncommon either. Be sure to spend all of your CUP before you leave the country, as you won't be able to change it back when you return home.
Note: As of June 2019, President Trump has banned civilian tourist travel to Cuba. This restriction is meant to serve as a punishment for Cuba and its communist policies by keeping US tourist dollars out of the Cuban economy.
However, you can still visit Cuba by acquiring a general license, albeit only for certain circumstances. This includes visiting family, religious activities or humanitarian aid.
Our picks for traveling to Cuba
Should it be a travel card, a debit card or credit card?
A debit card is definitely the way to spend in Cuba as you shouldn't have any problem using it to withdraw cash from a bank — though you may have issues using ATMs on the street. Mastercard and Visa will typically work for over-the-counter cash withdrawals, but be aware that some card brands won't work at all. Generally speaking, credit cards originating in the United States will not work in Cuba.
Although no prepaid travel cards currently support Cuban pesos, preloading a currency with a good history against the Cuban pesos could be beneficial. While there are travel cards that don't charge for currency conversion, it is important to consider the back-end fees, exchange rate and if you want to manage an extra account.
Like we mentioned before, cards can work in some places and not in others; this is why it's important to spread your funds across a couple of different types of travel money options. Take as much cash as you can with you to Cuba and use a debit card when you need more money.
These are your options for spending money in Cuba
Here are some of the benefits and disadvantages of using different types of travel money products in Cuba.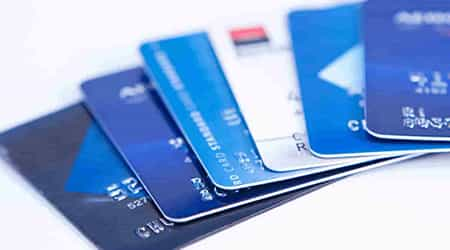 Learn more about using a credit card in Cuba
Using a credit card
You're currently out of luck when it comes to using a credit card in Cuba. If you have a credit card from another country however, such as Canada, you might find some success. Where credit cards are accepted, Visa and Mastercard credit cards will give you no problem making purchase or withdrawals from ATMs in Cuba. Look for a card that waives foreign transaction fees like the Barclaycard Arrival Plus World Elite Mastercard. Generally, not many places accept credit cards in Cuba, so you'll want to focus more on access to cash.
Pros
Protected by PIN & chip
Access to funds within your credit limit
Accepted worldwide
No currency conversion or transaction fees
Rewards points and frequent flyer perks
Emergency card replacement
Cons
US credit cards not currently accepted
High withdrawal and cash advance fees
Spending depends on credit limit
Best international debit cards
Using a debit card
If you're going to use a debit card when you're on vacation, paying the extra fee for currency conversion is may be unavoidable, unless you can get your hands on the Capital One 360 debit card.
Pros
Save on overseas ATM fees
Emergency cash facilities
Ideal for managing your travel budget
$0 account keeping fees with a minimum deposit
Unlimited free withdrawals at selected banks
Cons
Currency conversion and international ATM fees
Can't be used over the counter
No emergency cash
No backup cards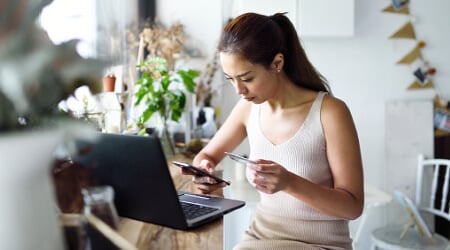 Prepaid travel money cards
Using a prepaid travel card
No travel cards support the Cuban Pesos, so look for a card that waives currency conversion fee, such as Travelex. It won't charge for currency conversion when you spend in pesos, which can be higher than what you'd pay if you use your regular debit or credit card. The downside is these cards charge a couple of dollars for international ATM withdrawal in Cuba.
Pros
Protected by PIN & chip
Preload and secure your exchange rate in multiple foreign currencies
Accepted worldwide
Emergency card replacement and backup cards
Ideal for managing your travel budget
Cons
No prepaid cards support the CUP
Reloading time
Local ATM fee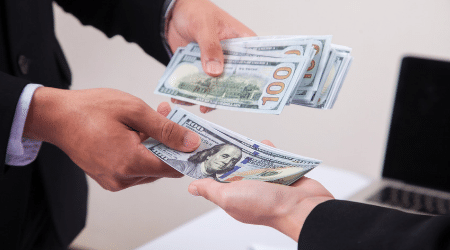 Compare cash pickup services in Cuba
Paying with cash in Cuba
Take as much cash with you as you can as it will be easy to exchange when you go to Cuba. Make withdrawals from your debit account and use your credit card for big purchases. We've heard different cards will and won't work in different places, which is why it's important to have as much cash on you as possible.
Pros
Payment flexibility
Convenience
Cons
Difficult to manage expenses
Higher risk of theft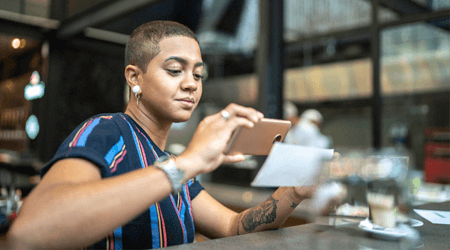 Traveler's checks guide
Using traveler's checks
Don't worry about traveler's checks in Cuba as there are fewer places than ever to get a traveler's check cashed. Card providers can give you a full refund if you get your credit or debit card scammed.
Pros
Secure and can be easily replaced if lost or stolen
Photo ID needed to cash checks
Cons
Initial purchase charges
Not accepted everywhere
Compare travel credit cards
Back to top
What are the currencies that can be easily exchanged in Cuba?
US dollars (USD)
Canadian dollars (CAD)
British pounds (GBP)
Mexican pesos (MXN)
Euros (EUR)
Japanese yen (JPY)
Swiss francs (CHF)
Tip: You'll have to pay a fee for an entry visa when you arrive to the country, it's about $20 or 240 pesos.
Exchange rate history (USD to CUP/CUC)
| Year | Average annual exchange US dollar (USD) to Cuban Peso (CUP) | Average annual exchange US dollar (USD) to Cuban Convertible Peso (CUC) |
| --- | --- | --- |
| 2012 | 26.5 | 1 |
| 2013 | 26.5 | 1 |
| 2014 | 26.5 | 1 |
| 2015 | 26.5 | 1 |
| 2016 | 26.5 | 1 |
| 2017 | 26.5 | 1 |
*Exchange rates are accurate as of 5 September 2017
A guide to Cuban banknotes and coins
Cuban banknotes are quite different so you may want to familiarize yourself with it before heading there:
| Banknote | Cuban Peso (CUP) | Cuban Convertible Pesos (CUC) |
| --- | --- | --- |
| $5 | | |
| $10 | | |
| $20 | | |
| $50 | | |
| $100 | | |
Buying Cuban pesos
You can't buy Cuban pesos in the US, so you're going to have to wait until you get there to obtain local currency. When you arrive in Cuba, you can get your cash changed at the airport or look for cadecas (money changers).
Cash pickup services in Cuba
Disclaimer: Exchange rates change often. Confirm the total cost with the provider before transferring money.
How much should I budget to travel in Cuba?
All prices are in US dollars.
Budget (Cheap)
Midrange
Luxury (High-end)
Accommodation
Hotel room per night
$20
Casa Particular (double room)
$30
Hotel Nacional de Cuba Havana
(standard room)
$130
Meals
Real Cuban restaurant
Meal for two, no alcohol
$5–$13
Meal for two with one alcoholic meal
$30–$45
Meal for two with a bottle of wine
$50–$100
Activities
Wa-Wa – local bus
$0.02
Taxi (public)
$5–$20
depending on length of journey
Tourist Bus:
Viazul: Havana to Varadero
$10
*Prices are approximate and are subject to change.
Case study: Oliver's experience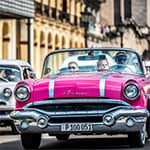 Oliver
Interview with Oliver about using travel money in Cuba
We interviewed Oliver, a finder.com user, and asked about how he spent money during his visit to Cuba as he explored Havana, Trinidad and Camaguey.
Do you have any Cuba travel money tips?
Oliver says it's better to take euros than US dollars to Cuba. If you're trying to exchange US dollars, a 13% fee applies to the transaction — 10% for changing US currency (other currencies such as euros don't incur this fee) and 3% for actually exchanging the cash (this applies no matter which currency you're trying to change).
Get travel insurance quotes for your vacation in Cuba
Heading to Cuba? Travel insurance is a must. Since May 2010, travel Insurance for the duration of your trip with sufficient medical cover has been a requirement for entry into Cuba.
Travel insurance can protect you from common travel risks such as:
Stolen and delayed luggage
Cancelled trips
Personal liability
Overseas medical emergencies
Back to top
Read more on this topic:
Our latest travel deals to Cuba
It looks like we don't have any coupons at the moment.