Whether you're going on a wine-tasting tour or riding with gauchos, you'll need money on your trip to Argentina. Carry a credit card to cover some expenses, but always carry some cash too as it is more widely accepted in Argentina.
Our picks for traveling to Argentina
Comparing travel, debit and credit cards
Visa and Mastercard are most common in Argentina with American Express coming in third. Discover cards are not as widely accepted. To save money using a credit card, make sure your card has no foreign transaction fees, which can cost 3% on every transaction.
If you own a Discover card, you might struggle to find an ATM that accepts them. Opt to use a debit card at ATMs to avoid expensive ATM fees including credit card cash advance fees and high APRs.
These are your options for spending money in Argentina
Learn more about using no-foreign-transaction-fee credit cards
Using a credit card
Credit cards are widely accepted in hotels, restaurants and supermarkets in Buenos Aires and the other major cities. Some smaller establishments and shops in rural areas may accept only cash.
Tips:
Avoid making ATM cash withdrawals and paying fees.
If asked, always pay in local currency and not in US dollars.
Pros
Credit line access
Rewards
May come with travel insurance and coverage
May come with concierge service
Cons
Cash advance fees on ATMs
Cash advance APR on ATMs
Best international debit cards
Using a debit card
Typically, debit cards are ideal for ATM cash withdrawals. But in Argentina, they could be expensive to use. Aside from paying foreign transaction fees, you could pay local ATM fees and you are limited to around $100 per withdrawal. This means you'll need to make multiple withdrawals adding more fees.
Tip: Carry your debit card as a backup in case you run out off cash and need to make ATM withdrawals.
Pros
No cash advance fee
No cash advance APR
No overdraft
Cons
Weak or no rewards
No access to a credit line
Most debit cards have foreign transaction fees from 1% to 3%.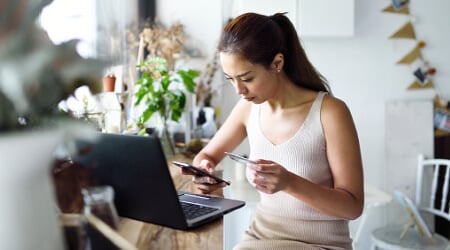 Prepaid travel money cards
Using a prepaid travel card
Prepaid travel cards are usually an alternative to debit cards. However, in Argentina, they could cost you more than they're worth. If you already have a Prepaid travel card, use it to make payments where accepted.
Tip: Avoid ATM cash withdrawals or use them as a last resort. Prepaid cards are already full of fees.
Pros
Can load multiple currencies
No cash advance APR
Cons
Many fees, including currency conversion fees
May take time to load
No rewards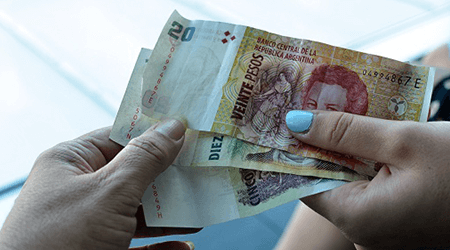 Compare cash pickup services in Argentina
Paying with cash in Argentina
Cash is popular in Argentina. Museums, taxis, smaller shops and restaurants may accept only cash. This leaves you with two options: carry some cash from the US or make a cash withdrawal. Since ATMs in Argentina have fees and daily withdrawal limitations, you should consider carrying enough cash to last for up to five days. Keep ATM withdrawals as a backup option.
Tip: Carry smaller banknotes and make sure they are in good condition. Larger banknotes with marking or slight wearing could be declined.
Pros
Payment flexibility
Convenience
No need for ATMs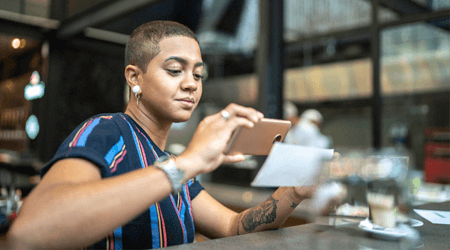 Traveler's checks guide
Using traveler's checks
Traveler's checks are rarely accepted in Argentina. Some high-end shops in Buenos Aires might accept them, but you'll likely have to find a bank to cash them. This could cost you additional time and fees, which makes traveler's checks a poor cash alternative in Argentina.
Tip: Traveler's checks can be a good choice if you carry a lot of cash. This will diversify your money and will lower the risk of theft.
Cons
Not accepted everywhere
Fees for purchasing and cashing checks
Compare travel cards for Argentina
Back to top
Where can I get the best exchange rate for Argentinian peso?
You'll get the best exchange rates at the bank or airport — but always have your passport with you. Don't expect to get the best rate at hotels. Some high-end hotels let let you pay in US dollars, but you'll save money by paying with the peso.
Live Rate
Refreshing in: 60s | Sat, Jan 29, 02:18AM GMT
Common Argentine peso banknotes:
The main banks in Argentina are:
Banco Credicoop
Banco de la Nación Argentina
Banco Hipotecario
Banco Itaú Argentina
Banco Macro
Banco Patagonia
Banco Santander Río
Bank of the Province of Buenos Aires
BBVA Argentina
Central Bank of Argentina
Citibank Argentina
Bank of the City of Buenos Aires
Grupo Financiero Galicia
HSBC Bank Argentina
ICBC
Using money transfers
Consider a money transfer service if you don't want to carry a lot of cash. Worldremit, for example, gives you an excellent exchange rate and money transferred to your destination country.
You need to use Argentinian phone number and local address to make the transfer. If you don't have one, Worldremit recommends using the address and the phone number of the hotel or the place you'll be staying so the company can contact you if necessary.
Cash pickup services in Argentina
Argentina uses the peso with a symbol $ and a currency code ARS. Find the best service to transfer money to Argentina.
Disclaimer: Exchange rates change often. Confirm the total cost with the provider before transferring money.
Verdict
Credit cards are widely accepted in Buenos Aires and the other large cities in Argentina. If you're planning to use a credit card in Argentina, compare credit cards without foreign transaction fees. But make sure to carry cash for smaller shops, family-owned restaurants, taxis and other incidentals.
ATM cash withdrawals is an option, but due to ATM withdrawal limitations and fees, it may be best to take some cash with you and use a debit card as a last resort.
Back to top
Read more on this topic:
Best time to visit South America
Our latest travel deals to South America