Finder is committed to editorial independence. While we receive compensation when you click links to partners, they do not influence our opinions or reviews. Learn how we make money.
Compare financing options to pay for senior care
What you need to know about covering the cost of long-term care for seniors.
Editor's choice: LendingClub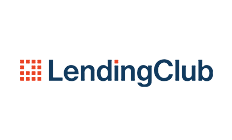 Less strict eligibility requirements
Quick turnaround time
High Trustpilot rating
Go to site
Aging is expensive. Chances are, if you have an elderly parent or relative that needs extra care, payment for these expenses falls on your shoulders. Fortunately, you don't necessarily have to drain your savings when it comes time to pay for home health care or assisted living. We look into how you can pay for long-term senior care and what costs you might expect.
8 options to pay long-term senior care
You can pay for long-term senior care with several different financing options, which we discuss in detail below. The one that works best for you depends on your specific situation, including short-and long-term needs. You might even combine several different options to make sure you can meet your own needs as well as those of the person you're caring for.
1. Home Equity Conversion Mortgages (HECM)
HECMs are government-backed reverse mortgages that allow seniors over 62 years old to borrow against the amount that they own in their house without having to make payments until they sell their home. With a reverse mortgage, your lender gives you either a lump sum, a line of credit that the borrower can access when needed or monthly payments.
Borrowers repay an HECM through the sale of their home, whenever that time comes. The government considers these loans non-recourse loans, meaning that it forgives any remaining debt that the sale doesn't cover.
Read more about how reverse mortgages work
2. Home equity loan or line of credit
Similar to a reverse mortgage, home equity loans and lines of credit allow someone to borrow against the value of their home. Home equity loans come in lump sums while lines of credit known as HELOCs give you access to a fixed amount of credit.
The main difference between these and a reverse mortgage is that repayment begins as soon as you borrow the funds. Interest rates are relatively low, since it's secured, but you could risk losing your home if you can't make payments.
Find out if a home equity loan is right for you
3. Personal loan
You can use a personal loan to cover any legitimate expense, including senior care. You'll get access to a lump sum, which you pay off in monthly repayments plus interest and fees over time.
Personal loans work well for covering one-time expenses and aren't typically a great long-term solution since future costs can be difficult to predict. You might want to consider a personal loan to cover the cost of a medical procedure.
4. Assisted living and bridge loans
If your family has an unexpected assisted living cost that needs to be taken care of immediately, this might be the option for you. These loans are made for short-term financial gaps when you're waiting for longer-term solutions to come through — like the sale of a house or veteran benefits.
With an assisted living or bridge loan, you can typically get approved in as little as one day. You'll have up to 12 months to pay it off, and the costs can sometimes be split between as many as six people, easing the burden on any one individual. These loans are unsecured and lenders might require all co-applicants to have good credit to qualify for a competitive rate.
5. Life insurance policy conversion
If the senior citizen who needs care has a life insurance policy, they have several options to use that to cover senior care costs.
Life insurance policy conversion. Seniors can convert a life insurance policy into a long-term care benefit plan to cover expenses like home health care and assistance living. Typically, they can get a percentage of the policy's face value to cover costs. However, the family generally only gets between 20% and 50% of the death benefit amount — the pay out to family members.
Life settlement. Policyholders can also collect a lump sum by cashing in their life insurance policy. They won't have to continue premium payments, but they might not get the full value of their policy.
Viatical settlement. Similar to a life settlement, a viatical settlement allows terminally ill patients to cash in their policy in exchange for a fixed amount. Viatical settlement amounts are typically higher than life settlements.
Death benefit loan. A loan taken out against the value of the death benefit. If you can't repay your loan, your death benefit won't be as high.
Accelerated death benefit. Terminally ill patients who don't want to cash in their entire death benefit can get a portion of it in advance to pay for healthcare and hospice costs with this option.
6. Long-term care insurance
If the person needing care already has long-term care insurance — only about 10% of seniors do — then they can use that to cover their senior care costs. If not, this won't help much — it can be extremely expensive unless it was taken out long in advance. Experts generally recommend that you purchase a long-term plan for yourself before you're 60 years old. That's because the older you are, the higher the monthly premiums will be.
If you have one of these plans, you'll have a certain amount of your daily expenses covered. The payout is generally higher for those living in assisted living or nursing homes.
7. Medicaid
Seniors who have used up most of their assets paying for care can typically qualify for Medicaid, though they might have to meet additional eligibility requirements. Medicaid can act as health insurance and also covers long-term care costs like paying for assisted living or in-home care.
How you can use your Medicaid benefits varies from state to state. You can learn more about eligibility and programs offered to seniors in your state by visiting the Medicaid website.
8. Other government benefits
Seniors can also use Medicare to cover medical expenses, and veterans can qualify for additional benefits from the Department of Veteran Affairs (VA). In fact, the VA can provide as much as $2,200 per month to qualified seniors living in assisted living homes or to get funds to pay for at-home assistance like personal attendants. Like with Medicaid, these benefits vary from state to state, so you'll want to check with your local regulations first.
Personal loans to consider for elder care financing
Some states pay family members to care for elders
If your parent qualifies for Medicaid, you may be eligible for a program that pays caregivers. Through this program, you can get paid to take care of your senior parents. However, it's only available in a few states and eligibility can vary.
Program names also vary: Some states call it Consumer Directed Care, while others might use the names Self-Directed Care, In-home Supportive Services, Participant Directed Care and Cash and Counseling. To find out if your state offers a program that pays caregivers, reach out to your local Medicaid office.
How much does senior care cost?
Senior care costs are difficult to predict — you never know when you're going to have a medical emergency and things can happen suddenly. Here are some of the top costs you might come across when taking care of an elderly parent or family member.
Nonmedical home care
Hiring an aide to help with tasks around the house — like taking a bath or washing dishes — can apply to seniors living at home or in an assisted living facility. In 2017, the average cost of homemaker services was $131 per day, $3,994 per month or $47,934 per year, according to a study by life insurance company Genworth.
Costs can vary by state and how often your parent or relative needs these services. According to another study by Paying for Senior Care, you can expect to pay around $16 to $26 per hour for nonmedical home care.
Home health aide
An aide to help your elderly parent or relative with healthcare — such as maintaining medical equipment, taking their temperature and helping them with pills — is slightly more than nonmedical home care. According to the Genworth study, the average cost of a home health aide was $135 a day, $4,099 a month and $49,192 per year in 2017.
The Paying for Senior Care study found that you can expect to bay between $16 and $27 per hour for a home health aide, depending on your state.
Adult day health care
Rather than hiring a home health aide, you can take your elderly parent or relative to a senior day care center. These often offer seniors an opportunity to socialize while also providing health care services you might get from a home aide. In 2017, the average cost of adult day health care was $70 per day, $1,517 per month and $18,200 per year.
Paying For Senior Care found that adult day health care costs typically ranged from around $38 to $125 per day.
Assisted living
Sometimes it makes more sense for your elderly parent or relative to move to an assisted living home. These facilities offer social activities, have medical assistance on the ready and prepare meals for residents while allowing them to maintain a sense of independence. The average cost of an assisted living facility was $123 per day, $3,750 per month and $45,000 per year in 2017.
However, depending on which state you live in, you could pay anywhere between $2,600 and $5,750 per month — more if you need Alzheimer's care.
Nursing home
When your parent or relative needs more all-around care than an assisted living home can provide, you might want to consider a nursing home instead. In 2017, a semiprivate room in a nursing home cost $235 per day, $7,148 per month and $85,775 per year on average. However, you might have to pay as little as $145 to as high as $800 per day, depending on the facility and where you live.
A private room costs an average of $267 per day, $8,121 per month and $97,455 per year on average. Typically, semiprivate rooms cost around 80% or 90% of the price of a private room.
6 tips for senior care financial planning
Talk to your parents about their finances. Talking about money is taboo in some families, but the sooner you know what state your parent's or relative's finances are in, the easier it will be for you to make a plan to pay for their care in the future. Ask about their assets, income, life insurance policies, government benefits and if they've done any planning for themselves.
Have the important documents on hand. You'll want to at least know where your parent's insurance policies, banking, investment and any legal documents are before you make a plan. That way you can access them easily when necessary.
Get professional financial advice. Talking to an expert financial planner can pay for itself in the savings you make. Look for a planner who charges a fee, which makes them legally obligated to give objective advice. They'll help you understand what you might want to sell and when, as well as tax strategies that can help you pay for senior care.
Talk to a lawyer. Senior care involves lots of legal work as well. Your parent or elderly relative might need to update their will, sign a power of attorney document or handle health care details. Elder law attorneys can also help you and your relative navigate tricky government programs like Medicare and Medicaid. Make sure your lawyer and financial planner are in touch so that they can work together to help you come up with a financial plan.
Know what's important. Make sure you know what the person you're taking care of wants. Do they want to stay at home or would they want to move into an assisted living home? Are they concerned about being a burden to their children or do they expect younger family members to take care of them?
Think about how it'll affect your personal finances. Factor in costs like travel, time off work and other expenses that you and your siblings might have to pay out of pocket. Make sure you budget for regular unexpected costs associated with senior care when planning your personal finances.
Bottom line
Long-term senior care can be expensive, but it doesn't have to leave you bankrupt if you plan wisely. Be sure to look into the benefits you and your parent might qualify for, in addition to other financing options to ease the cost on your family. Consider checking out our guide to personal loans to learn more about how they work and find even more options that might work for you and your loved ones.
Frequently asked questions