Finder is committed to editorial independence. While we receive compensation when you click links to partners, they do not influence our opinions or reviews. Learn how we make money.
Reverse Mortgages Finder
An unconventional way for seniors to access funds through the equity in their home — but there are risks.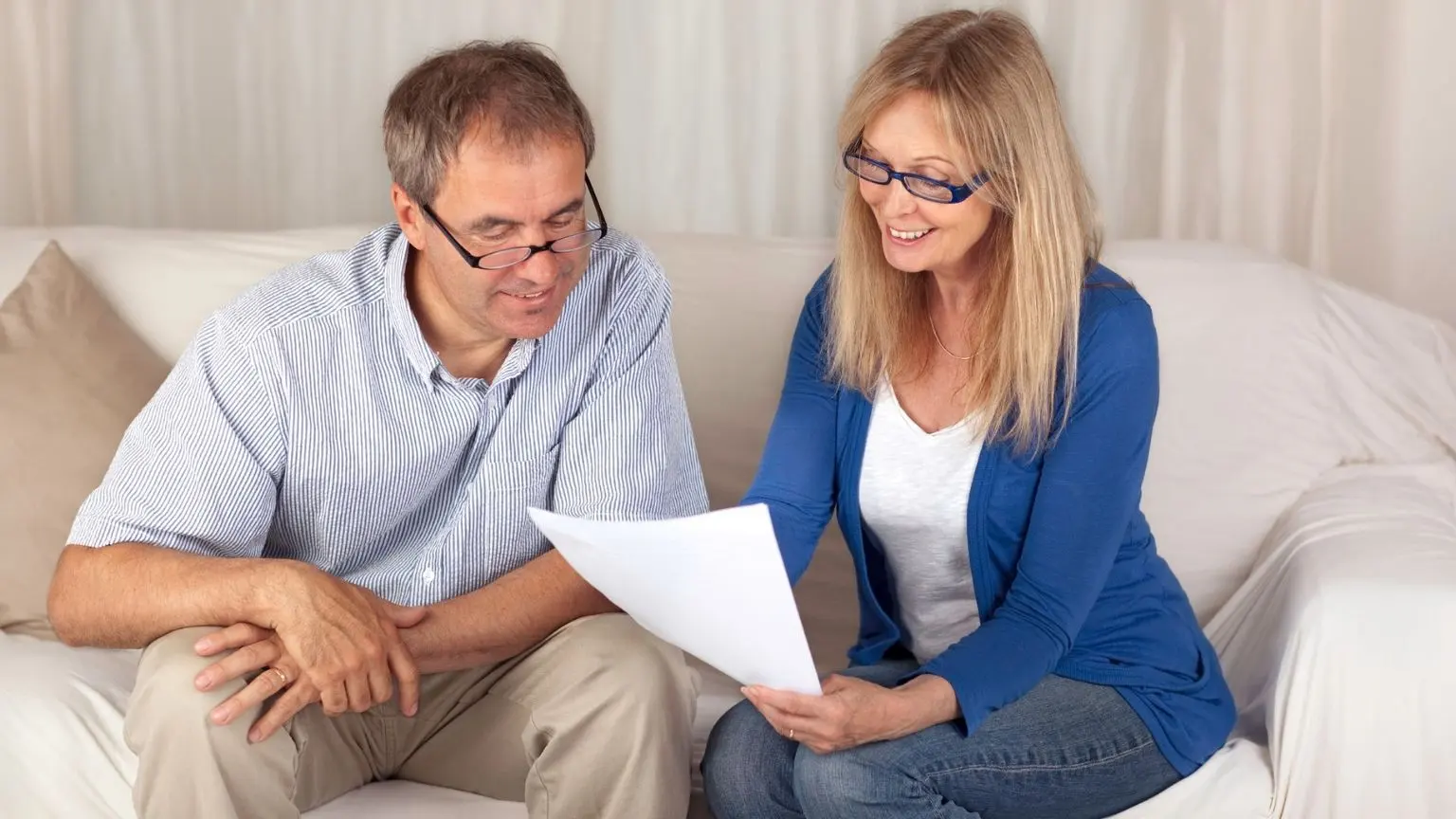 With a reverse mortgage, you can borrow against equity while still maintaining ownership of your home. But be mindful of the costs and potential risks.
How do reverse mortgages work?
A reverse mortgage allows homeowners 62 and older to convert part of the equity in their property into cash without having to give up ownership or take on monthly mortgage payments. When offered through an FHA-approved lender, these are also known as home equity conversion mortgages (HECM).
It's called a reverse mortgage because the lender makes payments to the borrower, instead of the borrower making monthly payments to the lender. Depending on the type of reverse mortgage, you can get a lump sum, monthly payments or a line of credit.
The loan is then repaid when you either die or decide to sell the property.
Types of reverse mortgages
There are three types of reverse mortgages, each with their own set of uses and risks.
Single-purpose reverse mortgage.

Aptly named, the funds from a single-purpose reverse mortgage can only be used in one way. These loans are typically issued by state and local governments or nonprofits, and the use of the funds can only be determined by the lender. The most typical uses are to help pay for property taxes or home improvements.

Home equity conversion mortgage (HECM).

HECMs are backed by the U.S. Department of Housing and Urban Development (HUD) and federally insured. The upfront fees for this type of reverse mortgage tend to be higher than the others, but the funds can be used for any purpose. Before taking out a HECM, a counseling session is required — at the borrower's expense — to make sure borrowers are familiar with the process and the alternatives to HECMs. Several options are available for receiving funds.

Proprietary reverse mortgage.

These private loans are designed for owners of high-value properties. The higher the value and the more equity you have, the more funds you may qualify for. Depending on the lender, counseling may be required to make sure you know the risks and other options.
Are reverse mortgages risky?
Yes. If you're unable to pay your taxes or homeowners insurance, you can lose your home.
There have been reports of foreclosed homes after homeowners were accidentally late on insurance payments and seniors who were kicked out of their homes after their spouse died. Over 100,000 reverse mortgages have failed since the Great Recession, according to a 2019 report by USA Today.
While regulatory bodies like the FHA and HUD review the structure and terms of reverse mortgages to ensure they meet industry standards, these loans are still far from risk-free. And reverse mortgages from non-FHA lenders can have looser guidelines, increasing the risk.
Do I qualify for a reverse mortgage?
To qualify for a reverse mortgage, you must satisfy general criteria:
Youngest borrower must be at least 62 years old
Must own the property or purchase the property as your primary residence
Property must comply with FHA appraisal guidelines
Must have a sufficient amount of equity
Credit score requirements
Because you don't make monthly payments on a reverse mortgage, lenders generally don't have a required minimum credit score. But a lender may still check your credit to make sure you don't have other debts that would impact your ability to pay homeowners insurance and taxes on time. And a history of delinquent payments can decrease your chances of being approved.
Costs and fees
Reverse mortgages are generally more expensive than traditional home loans. Costs can include:
Application fee. Some lenders may charge a fee to apply.
Origination fee. Origination fees vary by lender, but can't exceed $6,000.
Reverse mortgage counseling. In order to get a reverse mortgage, you'll need to attend counseling with a HUD-approved reverse mortgage counselor. The cost can vary by counselor, but they generally can't charge you a fee if you can't afford it, and they'll disclose the cost up front.
Other closing costs. You'll need to pay closing costs associated with a traditional home loan, like appraisal, mortgage, inspection and credit check fees.
Mortgage insurance premium. HUD requires all borrowers to take out insurance as a precautionary measure to ensure that you never owe more than the value of your property.
Ongoing fees. You'll need to continue paying for taxes and homeowners insurance, along with interest and servicing fees for the loan.
Pros and cons of a reverse mortgage
Pros
No monthly payments. As long as your home is your primary residence, you continue maintaining it and you're current on property taxes and insurance, you don't have to pay your lender monthly. The loan isn't due until you move out of the property, though you can repay it at any time without prepayment penalties.
Access to funds. By borrowing against the equity in your home, you can convert a portion of your equity into cash, which can help fund your retirement and free up your cash flow.
No restriction on funds. For HECMs and private-sector reverse mortgages, you can use your funds however you'd like.
Cons
High costs. Reverse mortgages are often more expensive than traditional mortgage types due to high upfront and ongoing costs like origination, mortgage insurance and title insurance fees that can set you back up to $35,000.
Duty to repay loan. If you find yourself needing to permanently leave your home due to medical or other reasons, you must be prepared to pay back the full loan.
Family inheritance. A reverse mortgage can decrease the amount of equity you have in your property, leaving less money for your family when you die.
Risky. If you're late on property taxes or homeowners insurance, you could lose your home.
How do I compare reverse mortgage lenders?
Compare lenders based on:
Rates. You'll be charged interest on any payments you receive from a lender. The lower your interest rate, the slower your equity will decline.
Closing costs. Compare all of the closing costs, paying special attention to the origination fee, which tends to be one of the priciest fees.
Trustworthiness. Some reverse mortgage lenders have a reputation for foreclosing on a home as soon as one homeowner's insurance payment is late. Spend some time researching lenders to find out if they have a history of foreclosing on homes and if they've been sued by the government for unfair mortgage practices.
Reviews. Check both professional reviews and customer reviews on sites like the Better Business Bureau (BBB) and Trustpilot to learn more about the lender and how current and past customers feel.
How to apply
Attend counseling. Before you can submit an application with any lender, you'll need to complete the required counseling and submit a signed Certificate of HECM Counseling. To find a counselor, call 800-569-4287 or search the HECM Counselor Roster online.
Compare lenders. Next, compare reverse mortgage lenders to find one you're comfortable with that offers the type of reverse mortgage you need.
Submit an application. The application process will vary by lender, but you'll usually be able to get started online. Some lenders also offer in-person or phone-based help.
Get your home appraised. You'll need to have an appraiser determine the value of your home before you can get a reverse mortgage.
Submit supporting documents. This can include appraisal and inspection documents, bank statements, tax returns and other financial documents.
Close the loan. Depending on the lender, you may need to sign the loan documents in person.
How much am I eligible for?
How much you might get with a reverse mortgage ultimately depends on your property's value and your age. Generally, you're eligible for a larger loan amount the older you are and the more your property is worth.
Bottom line
A reverse mortgage is an unconventional option for seniors looking to cash in on their home's equity without relinquishing ownership of their property. But you'll want to understand your responsibility to avoid inadvertently losing your home or eating into an inheritance you're hoping to pass along to your family.
If you still owe on your home and want to refinance to lower your payment, or if you're looking to downsize, compare other mortgage options.
Frequently asked questions
More guides on finder