Compare new car technology
The best safety features you can get with new cars
Cars are increasingly coming with fancy new systems that make driving safer and earn you insurance discounts for having a safer car. Learn what all those three-letter acronyms stand for and whether they're worth having on your new car.
Benefits of new car technology
While there's nothing particularly new about cars themselves, they are constantly being upgraded with new systems and devices that make driving safer and more conformable. New cars are increasingly being fitted with Safety Assist Technology to help avoid collisions and, in some cases, to enable them to drive autonomously.
Many of the systems use the same technology that will one day control driverless cars. New technology is great, but it should never be used to compensate for a tired, distracted or lazy driver. Combining new car technology with safe driving habits is a great way to help decrease your chances of a serious accident.
Autonomous emergency braking (AEB)
Autonomous emergency braking, a more common feature, uses sensors to warn the driver about collisions and, if necessary, autonomously apply the brakes. Cars with AEB have multiple sensors, cameras and radar systems to detect cars, humans, cyclists and large animals in front and to the sides of the vehicle.
The computer systems constantly monitor this information and use it to warn the driver of possible collisions. Some cars beep or vibrate the steering wheel, others have voice commands. If no action is taken and a collision is imminent, AEB will do what its name suggests and slow or stop the vehicle.
Pros: Has the potential to prevent collisions.
Adaptive cruise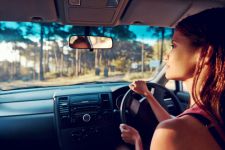 Adaptive cruise has taken traditional cruise control and enhanced it. Using sensors and cameras, the cruise control system can automatically increase or decrease speed based on what is happening up ahead. More advanced systems can bring the car to a complete stop and then accelerate back to travelling speed when appropriate.
Pros: Good for people who do a lot of freeway driving.
Cons: The driver needs to be aware of how the car will react in different situations.
Adaptive headlights
Your eyes follow the road but traditional headlights don't. That's where adaptive headlights come in.
They are linked to the steering system and turn based on your steering to follow the road. This greatly enhances visibility during night drives.
Pros: Makes night driving easier and safer.
Cons: Nil (other than the cost if you need to repair it).
High beam assist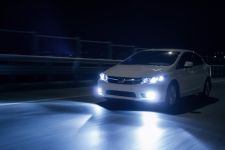 High beam assist detects oncoming traffic and vehicles up ahead and dims your high beams automatically.
It is generally linked with an adaptive headlight system.
Pros: Prevents other drivers from struggling to drive at night.
Cons: The technology is still prone to error and doesn't necessary take into consideration your personal driving preferences.
Blind spot detection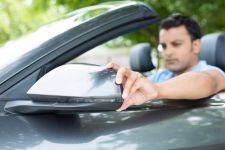 Having more eyes on the road is always a good thing and blind spot detection helps with exactly that. Cars fitted with blind spot detection have sensors that monitor the sides of your vehicle and flash warning lights in your mirrors if there is a car in your blind spot.
Basic systems beep if you attempt to change lanes when it's not safe to do so and more advanced versions will auto-steer or brake to prevent you from changing lanes.
Pros: Great safety feature that prevents one of the more common forms of driver error.
Emergency assist
Emergency assist detects if the car has been involved in a serious accident and automatically contacts emergency services.
In some vehicles, it activates when the airbags deploy. It can also guide emergency services to the car's location.
Pros: Useful, but perhaps less so now that we have smartphones.
Lane departure warning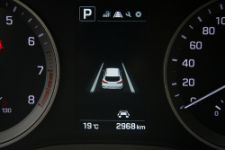 This feature is a saviour for those who get tired easily when driving. It warns the driver, either through steering wheel vibrations or beeping, when the car changes lanes "unintentionally".
The systems use a range of inputs to determine how drowsy the driver is or if the car is changing lanes without indication.
Pros: Good for those who frequently do long drives.
Cons: If you're fatigued you need to stop and rest, not just have your car send out alerts.
Rear cross traffic alert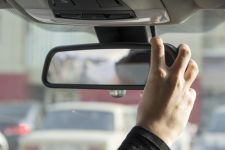 These are sensors on the back of the vehicle that help the driver avoid collisions when reversing.
The system monitors both sides of the car and warns the driver of any incoming objects. Advanced systems will autonomously brake if something is detected.
Pros: Has the potential to prevent devastating driveway accidents.
Cons: Like all of these technologies, it shouldn't replace driver awareness.
Parking assist
If you can find a parking spot, parking assist will help get you into it.
Cameras and sensors judge whether you will fit into the spot and if so, will guide your car in. It works for both reverse and parallel parking.
Pros: Good for smaller people who can't easily see around the vehicle.
Cons: Prone to not working. It's possibly easier to just park yourself.
360-degree imaging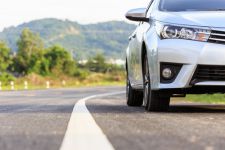 Just like a reverse camera, but for all sides of the vehicle. External images from around the vehicle are displayed on the dash to help when parking or performing fine manoeuvres.
Pros: Handy if you're a smaller person or not as mobile and you find it hard to visually check around the vehicle.
Cons: Can narrow the driver's focus to inside the car and keeps them from watching what is going on around them.
Compare car insurance providers
Bottom line
Like all new technology, new car technology is not perfect and some of it is still being improved. Expect instances where the sensors and computers simply cannot deal with the complexity of the situation. Most of this technology is also driver "assist", not driver "replacement". It still needs a competent operator to work with it and can be let down by human error.
The biggest critique of this new technology is that it can cause drivers to become less attentive and more lazy. However, if used in conjunction with good driving habits, it could mean the difference between a few little beeps and a major accident. And you could enjoy discounts on car insurance for having more safety features, so it pays to shop around to find the best safe car discounts.
Pictures: Shutterstock