Tesco Bank app review September 2020
A back-to-basics, super-straightforward approach to mobile banking is Tesco Bank's MO with its mobile banking app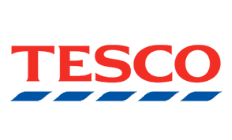 Since its creation in the early 20th century, Tesco has become truly dominant in the world of groceries and retail. In 1997, Tesco Personal Finance was formed as a joint venture between Tesco and the
Royal Bank of Scotland
, before being rebranded as Tesco Bank in 2008. The bank offers a range of products, including current accounts, personal loans and car insurance. However, what Tesco Bank is less well-known for is its presence in the mobile banking world. Is this fair? We've had a look at its banking app to see how it compares to its competitors.
If you're looking for the right mobile banking app for you, have a read of our other reviews, which include deep-dives on banking apps from Barclays Bank, Halifax, Lloyds Bank, NatWest, RBS, Nationwide, Santander, first direct and HSBC.

How does Tesco Bank's mobile banking app work?
If you hold a current or savings account with Tesco Bank, you can download the app and start managing your money. To get started, download the app on the App Store or Google Play. You'll then need to enter some personal and account details to register for mobile banking. Once you've created your username and password, you're good to go. You can use the app to do the following:
Check your balances and transactions
Make payments and transfers
View statements and other documents
Use the "Balance Peek with Siri" feature if you're an iPhone user, allowing you to check your account balances quickly and easily
Manage your money without fear of your account being broken into thanks to Touch ID and Android Fingerprint
How do I apply for a current or savings account with Tesco Bank?
The only way to apply to open a new account with Tesco Bank is to go online. Go to the Tesco Bank website to open a sole or joint account, open a second account or switch your existing account to Tesco. Your card and pin should be sent to you within 10 days of you sending off your application, and once you have these you can activate your account using either online banking or the mobile app.
Saving with the Tesco Bank app
You can use the Tesco Bank app to manage your savings account as well as your current account. While you can't see a categorised breakdown of your spending like you can with apps such as Starling, there are a few budgeting features with the Tesco Bank app. One such feature is the option to view and manage your savings account alongside your current account. You can also use the app to set up a transfer between a current account and a savings account. Plus you can see the effect of recent transactions in and out.
Tesco Bank fees and limits
Tesco Bank doesn't charge a monthly account fee for its current accounts.
As with most other banks, if you go into an overdraft you'll incur overdraft fees and interest charges.
Is Tesco Bank safe?
The Financial Services Compensation Scheme (FSCS) is an independent statutory fund set up to safeguard consumer finances in the event of a bank being unable to meet its payment demands. Barclays Bank has full FSCS protection, which provides compensation for the loss of up to £85,000 – as is the standard for UK bank accounts.
While Tesco Bank was the victim of a cyber attack in the autumn of 2016, the security vulnerabilities that facilitated the hack have been identified and a similar incident is unlikely to happen again, though it's still possible. The bank was fined £16.4m by the Financial Conduct Authority for failing to address security "deficiencies" until after the attack had started.
Pros and cons of Tesco Bank's mobile banking app
Pros
Get full access to current and savings accounts – you can receive your salary, make direct debit payments and bank transfers
Quick and easy registration and login
Quick and straightforward to check your balance – "Balance Peek with Siri" feature allows you to see your balance by simply asking Siri, no login required
Access a broad network of bank branches if something goes wrong
Calendar functionality enables you to see transactions alongside the date they were transacted, which can be good for budgeting
Can view statements
Cons
Not much in the way of budgeting tools
Frequently asked questions