Tandem Bank review
Get to know Tandem bank, one of the new faces in app-based banking.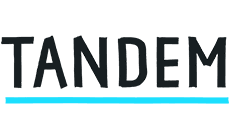 Looking for Tandem's credit card? Read our review
What is Tandem Bank?
Tandem Bank is a "challenger bank" looking to make money management easy. Like many of its rivals, Tandem sells itself on being available whenever you need it. Using mobile and banking technology, Tandem acts as a pocket accountant. It will look at your spending and point you in the right direction to improve your finances.
Tandem defines itself not only by its app-based format, but also by approaching your finances from different directions. It can work as a companion to your accounts, collecting data from them to help you, or offer you more through loans.
Together with the app, Tandem also offers credit cards and saving accounts. Customers can choose between a Tandem Cashback Credit Card or a Tandem Journey Credit Card.
How does Tandem work?
Tandem Bank works from your smartphone, and rather than opening a brand-new bank account, Tandem pairs itself with your existing accounts. It looks through your day-to-day spending, bills and standing orders, using this data to advise you on your spending. It gives you an idea of how you can build your life around the things you enjoy. The app also advises you on where you can find services and suppliers at cheaper prices.
Tandem's app is as simple as it gets, no graphics, no unnecessary features. There are four tabs:
Recent highlights. Tandem highlights transactions it sees as important, updating them on a feed. From here it helps you with your finances.
Accounts. You can link multiple accounts to the tandem app and keep an eye on all activity on these accounts. You can also connect a credit account you have opened with Tandem to the app. This feature is compatible with most traditional banks and also with many challenger banks (including Monzo and Revolut).
Contact us. Contact Tandem via instant messenger, email or phone. Open Monday to Friday, working hours.
Settings. Control the app's setup.
Tandem also offers credit cards, allowing you to borrow a bit extra at competitive rates. For anyone looking to earn a bit of interest on their money Tandem also offers fixed savings accounts. This option is considered in more detail further down the page.
The full guide to Tandem credit cards
Can I use Tandem abroad?
The Tandem app is a welcome companion on holiday, giving you a rundown of your budget so there are no nasty surprises when you get home. If you qualify and are looking for some extra spending money, Tandem's credit cards (which they will help you pay back with advice from their app) are made for travelling, having no fees for payments or cash withdrawals while abroad.
Is Tandem Bank safe?
The actual app has several security features. All your details are held behind a password, and no sensitive information is needed to connect your accounts to the app, only your personal ID. Tandem looks at transactions but does not store your money, so there is much less at risk than with other banking apps.
However, if your phone or details are stolen, customer service is there to help and can shut down your account instantly.
Given Tandem is a young bank, you might also have concerns about how safe Tandem is to save money with. What happens if it goes bust?
Well, the money that you hold with Tandem Bank Limited is protected by the Financial Services Compensation Scheme (FSCS) up to £85,000. It's worth mentioning, this limit isn't restricted to one account, but all deposit balances you have with Tandem. So you're only covered for £85,000 of the total amount of money you have stored away with Tandem.
Tandem savings account
Tandem also offers a fixed-saver account, letting you put money away for 1, 2 or 3 years. As it's fixed you can't withdraw your money. However the fixed interest rate means you know exactly how much your money will grow.
It certainly offers competitive rates of return for your money too, so it's worth comparing Tandem's fixed saver with the options on offer from more traditional banks, as well as other digital banks. Atom, for instance.
As mentioned above, your money will be protected up to £85,000 – were the bank to go under.
Compare Tandem Bank against its competitors
Pros and cons of Tandem
Pros
Simple app design.
Registration takes minutes.
Record of spending and personalised advice encourages saving.
You can keep an eye on multiple accounts at the same time.
Compatible with many banks.
Competitive credit card rates.
Credit card made for travellers.
Cons
No current accounts available at this moment.
Traditional bank services still very necessary.
App performance can be poor on older phones.
The verdict
Compared to other challenger banks, Tandem takes an unusual approach: credit cards and savings accounts are its main product, but you can use the app to keep an eye on your current account thanks to an Open Banking functionality. This can come quite handy if you use your credit card a lot. The app also has a useful auto-saving feature to help you regularly put money aside.
On the other hand, most people will still need to log in to their banking app on a day-to-day basis, to make transfers, pay the bills and so on. Moreover, the Tandem app doesn't have a huge range of budgeting features, so if you like really diving into your spending data and draft detailed budgets you may be better off with a budgeting app like Yolt or Money Dashboard.
All in all, the Tandem app is a great tool to keep control over your Tandem credit card and savings account (better than what a lot of credit card companies offer, really). Just don't expect to be able to manage all your financial life from there, because you'll still need your current account's app at the very least.
Start saving today with Tandem
Set up Autosavings in less than 10 minutes
Choose the rules that work for you: round ups, safe to save or regular deposit
Earn 0.5% AER on your savings in an easy access savings account
FSCS protected
Frequently asked questions
Back to top
More guides on Finder