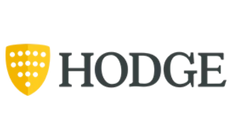 Hodge Bank savings accounts review
Hodge Bank offers a broad range of savings accounts with interest rates up to 4.95%.
Hodge Bank was founded in 1965 and is headquartered in Cardiff. The bank currently only offers fixed rate savings accounts that are best suited to those who are prepared to lock away a lump sum of cash for a set time.
See our analysis of these savings accounts below.
Cash ISAs
Table: sorted by interest rate
Hodge Bank's best cash ISA rate of 3.84% is slightly lower than today's
market-best rate of 4.55%
.
Compare more ISAs up to 4.55%
Fixed-rate bonds
Table: sorted by interest rate
Hodge Bank's best fixed-rate bond rate of 4.95% is very slightly lower than today's
market-best rate of 5.15%
.
Compare more fixed-rate bonds up to 5.15%
Overview of Hodge Bank savings
| | |
| --- | --- |
| Savings account types include | Cash isas, fixed-rate bonds |
| Best cash ISA rate | 3.84% |
| Best fixed-rate bond rate | 4.95% |
| Fixed bond terms | 1 year - 5 years |
| Opening options | Website |
| FSCS protection | |
How to open an account
To open a savings account with Hodge Bank, you will need to be at least 18 years old and a UK resident. All accounts must be opened and managed online.
It takes around 10 minutes to open an account. You will need to fill in an application form, providing personal details such as your name, address and National Insurance number. If you are opening a cash ISA and wish to transfer funds in, you will also need to sign a transfer authority form.
Documents needed to open an account
You shouldn't need to provide any documents when opening an account as Hodge Bank says it carries out electronic searches to verify your identity. If you are asked for documents, you can send copies by email.
Is Hodge Bank safe?
Yes, Hodge Bank is a trading name of Julian Hodge Bank Limited. It is authorised by the Prudential Regulation Authority (PRA) and regulated by the Financial Conduct Authority and PRA. All eligible deposits are protected up to a total of £85,000 by the Financial Services Compensation Scheme (FSCS). This rises to £170,000 for joint accounts.
Pros and cons
Pros
Easy to open an account. Quick to open an account online and no paper documents required.
FSCS protection. Money in accounts will be protected up to £85,000 per person.
Competitive interest rates. Many accounts offer decent rates of interest.
Cons
Online only. You can only open and manage a savings account online – there are no bank branches.
Limited range of accounts. You can only choose from fixed rate accounts, so these won't be suitable if you want regular access to your savings or don't have a lump sum to invest.
Our verdict: Is a savings account from Hodge Bank worth it?
If you're looking to lock away a lump sum of cash for a set time and you're happy to bank online, the savings accounts on offer from Hodge Bank are certainly worth a look. However, if you're after a little more flexibility, you want to be able to top up and withdraw your savings as and when, or you're simply looking for alternative ways to bank, Hodge Bank savings accounts won't be right for you.
Frequently asked questions
Savings ratings
Our customer satisfaction scores ("Customers say") are based on a survey of 2,224 customers carried out in December 2022.
We show offers we can track - that's not every product on the market...yet. Unless we've said otherwise, products are in no particular order. The terms "best", "top", "cheap" (and variations of these) aren't ratings, though we always explain what's great about a product when we highlight it. This is subject to our
terms of use
. When you make major financial decisions, consider getting independent financial advice. Always consider your own circumstances when you compare products so you get what's right for you.