Zopa Bank savings account review
Peer-to-peer lender Zopa has launched a new banking arm - find out more about the savings accounts it offers.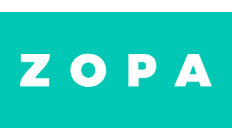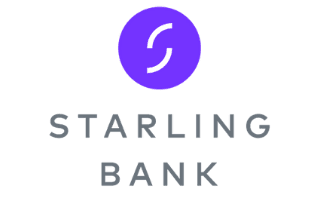 Starling Bank: award-winning banking on your mobile
No monthly fees or fees overseas
Apply in minutes, direct from the app
Winner 2020 - Best Current Account, British Bank Awards
What is Zopa Bank?
British company Zopa was the forerunner in the UK's peer-to-peer (P2P) lending market, and has been linking investors and borrowers through its loan products since it launched in 2005. There are currently 300,000 customers who either have investments or loans with its P2P business.
Zopa announced at the end of 2018 that it was pursuing a full banking licence and in June 2020 that licence was granted, which has seen it join the growing ranks of UK digital challenger banks.
The move means that the company's new entity, Zopa Bank, will be offering savings accounts and a credit card, while the existing Zopa P2P brand will continue to offer personal and auto loans.
What bank accounts does Zopa Bank have available?
At the moment, Zopa Bank only intends to operate savings accounts and a credit card, which will both be digital-based services.
The credit card is yet to launch, but Zopa's savings accounts opened for customer applications at the end of August 2020.
There are five savings accounts to choose from and they are all fixed term. The minimum savings amount required will be £1,000, and the bank will pay varying interest rates on customer deposits that are locked in for a fixed term of between one and five years.
What are the savings account features?
Quick opening time. The savings account is designed to be opened online in as little as seven minutes.
Minimum and maximum deposits. There's a minimum deposit of £1,000 and a maximum deposit of £250,000 per account (although £500,000 per customer can be saved across multiple accounts). Deposits must be paid in digitally via online banking (no cash, cheques or card payments) during a 14-day "funding window".
Choice of fixed term. There are five savings accounts on offer – for fixed terms of one, two, three, four or five years.
Fixed-term interest rate. Interest rates start at 1.05% AER for the one-year fixed term account, scaling up to 1.30% for the five-year fixed term account. Interest is calculated by the bank on a daily basis and paid in on a monthly basis.
FSCS protected. Now that Zopa has a banking licence its savings account will be protected by the Financial Services Compensation Scheme (FSCS), which covers funds of up to £85,000.
How do I apply for a Zopa Bank savings account?
To open a Zopa Bank savings account you must be aged 18 or over, have tax residency in the UK only (which excludes the Channel Islands and Isle of Man), and have an active UK current account in your name.
You can apply for a Zopa savings account through the bank's website. You can also reach its customer support team by phone on 020 7291 8331 (8am-8pm Monday to Thursday and 8am-5pm on a Friday), or by email at contactus@zopa.com.
Compare Zopa Bank against its competitors
Read more on this topic