Contactless payments: The pros and cons of tap and pay
To tap or not to tap? That is the question when using contactless payments.
Contactless payments are a modern way to pay for your everyday purchases with one simple touch. To enjoy this benefit, you need to wave or tap your card, wearable payment device or smartphone in front of a contactless terminal. There's no requirement to enter your PIN or sign a receipt to authorise a transaction.
Although it may seem like a fairly new technology, it has been used in the UK since 2007. The rising popularity of contactless payments for transactions under £30 means that Brits are moving ever closer to living in a cashless society. It's estimated that 9 in 10 transactions under £30 made in pubs or restaurants are made via contactless payments technology.
How do contactless payments work?
Contactless payments use Near Field Communication (NFC), which allows two devices to securely transmit and receive information by bringing them within 4cm of each other. It's an upgrade to the existing radio-frequency identification (RFID) technology, which combines the interface of a smartcard and a reader into a single device. As an example, RFID is used by Transport for London's Oyster Card ticketing system.
If you see the contactless symbol, it means you can make contactless payments of up to £30. All three networks – Mastercard, Visa and American Express – offer contactless payment technology. Sometimes referred to as "tap and pay", consumers can either wave or tap their credit cards at counters or machines with contactless terminals without entering a PIN or signing a receipt. For larger transactions of over £30, you are usually required to enter your PIN. After you have tapped or waved, wait a few seconds for a green light or "approved" to show up to confirm that the transaction has gone through. You won't always get a receipt so be sure to ask for one if you require a record of your transaction.
Contactless devices include:
Debit, credit or pre-paid cards

Mobile devices, such as smartphones and tablets (which use mobile payment systems such as Apple Pay, Google Pay or Samsung Pay)

Wearable devices, such as watches and wristbands

Key fobs
Stickers
It's worth noting that mobile payment devices usually don't have a payment limit because they require an extra level of identification, such as a PIN, face scan or fingerprint.
What are the pros and cons of contactless payments?
Pros
Convenient. You just need to tap your card or mobile phone and you don't need to enter a PIN or sign a receipt. This saves you time and doesn't cost you any extra money.
Peace of mind. You're protected against fraudulent transactions, and retailers no longer have access to your credit card information.
Reduces the threat of hackers. Hackers are usually able to scan your card to steal valuable information, but NFC technology uses data encryption when sending sensitive information.
No typing errors. You don't have to worry about incorrectly typing in your PIN, and the connection is quicker on contactless terminals.
Easy to use overseas. You can use contactless payments abroad if the retailer offers it, although the spending limit may vary depending on the local currency. Be aware: foreign transaction fees could still apply.
Shorter queues. Convenient and quick payments mean fewer queues at the checkout.
Cons
Some risk. If you lose your credit card, your account may be compromised.
Easy to lose track of spending. It's easy to spend money when all you have to do is tap, and you don't always receive a receipt. Make sure to regularly check your bank statement for potential errors or fraudulent transactions.
Risk of spyware or malware attacks and other viruses. Like any computer device, the payments terminal is at risk of viruses.
The limit is set. You can't change or choose the maximum spending limit. This is chosen by your bank.
Confusing bank statements. Some retailers may use a different trading name so transactions could look confusing when they come up on your bank statement.
Consider your credit rating. If you've got a poor credit rating, your provider may not offer you a contactless card.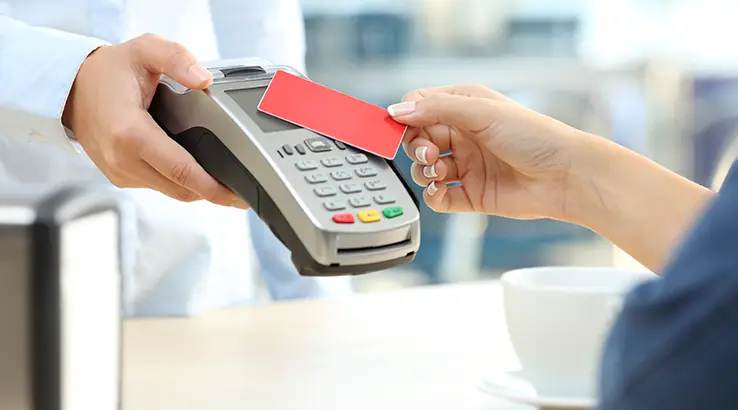 Compare cards by type
Comparison is ordered by representative APR with affiliated products shown first.
Apple Pay
Using a credit card with Apple Pay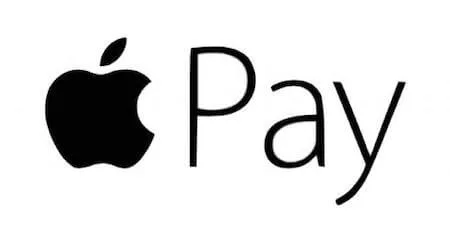 Which devices are compatible with Apple Pay? Apple Pay is only available on Apple devices. It is supported on newer model iPhones, iPads, Apple Watches and Macs. If you're on an older iPhone device that runs an older iOS variant, you'll have to update if you want to access Apple Pay.
Which banks support Apple Pay? A wide variety of UK banks support Apple Pay, including Barclays, Halifax, HSBC, Lloyds, Nationwide and NatWest. If your preferred bank hasn't launched Apple Pay yet, it might be wiser to wait for it to adopt the technology rather than to apply for the card now.
What features do I need to consider? Just like any other type of credit card, you'll want to consider the rates, fees and perks of the different types of cards that boast Apple Pay.
Google Pay
Using a credit card with Google Pay