Compare Post Office Money credit cards
Post Office Money provides a small but carefully designed range of re-skinned Capital One credit cards.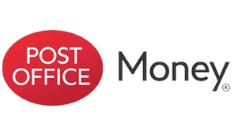 0% balance transfers available
Credit limits up to £6,000
No foreign exchange fees with Travel credit card
Find the right card for you
See if you'll be accepted for a range of cards before applying, without harming your credit score.
Compare credit cards from Post Office Money
Table: sorted by representative APR, promoted deals first
Approval for any credit card will depend on your status. The APR shown represents the interest rate offered to most successful applicants. Depending on your personal circumstances the APR you're offered may be higher, or you may not be offered credit at all. Fees and rates are subject to change without notice. It's always wise to check the terms of any deal before you borrow.
Post Office Money credit cards are part of the Mastercard network, so they're accepted in more than 70 million locations worldwide. They also come with 24/7 customer support.
What types of credit cards are available from Post Office Money?
Riding on its long-standing reputation, the Post Office brand has now been stamped on all manner of services. It previously worked with Bank of Ireland to provide credit cards, but its new cards are issued by Capital One (best known for catering to those with fair-to-poor credit scores). As such, Post Office Money is acting as a broker, rather than a direct lender.
Post Office Money offers two types of credit card:
A versatile credit-builder

The Post Office Money Classic card is a "credit builder" card, and targeted at those with a limited or damaged credit record. It's intended to offer ongoing credit while helping cardholders to improve their credit scores. These cards are typically easier to get approved for but come with lower credit limits and higher interest rates. With the Classic card, you can be approved for a credit limit between £200 and £8,000, and receive a variable APR between 19.9% and 34.9%, depending on your personal circumstances. The representative variable APR is 34.9%. You may also be eligible for 0% on purchases for up to 12 months, as well as 0% on balance transfers for up to 18 months.

A travel credit card

Designed (as the name would suggest) for regular travellers, the Post Office Money Travel card lets you spend money abroad without being charged a foreign exchange fee (most credit cards hit you with a 2.5%-3% currency conversion fee). It offers slightly restricted credit limits compared to the Classic card, with limits from £500 up to £6,000. If you're approved, you'll receive a variable APR between 19.9% and 24.9%, with the representative APR at 24.9%.
You can check your eligibility for both cards, without affecting your credit score, by using the Post Office eligibility checker.
The benefits of banking with Post Office Money
Post Office Money offer many benefits for credit card customers. Here are some of the highlights:
Security and fraud protection

All Post Office Money credit cards use MasterCard® SecureCode™ which gives you an extra layer of protection for online transactions. MasterCard® SecureCode™ allows you to add a personal security password to your existing Post Office Money credit card which you then use to validate each online transaction. This helps to protect you from unauthorised use when shopping online.

Global acceptance

Due to the Post Office Money cards being provided through Mastercard they are accepted in a huge number of locations worldwide. Additionally, with a Platinum Card you can shop abroad at no extra fee.

Mobile App

Have your finances available to you at all times through the Credit Card Mobile Servicing App. From here you can check your balance, make a payment or set up a direct debit. As long as you have a device that can access either the Apple App Store or the Google Store then you can download the app and access your finances on the go.
How does APR work?
If you're comparing any credit products, it won't be long before you'll come across the Annual Percentage Rate (APR). This figure is designed to provide an annual summary, taking into account both interest and any mandatory charges to be paid (for example an annual fee). All lenders must calculate the APR of their products in the same way, and must tell you the APR before you sign an agreement, so for consumers it can be a handy tool for comparison.
Bear in mind, however, that lenders are only obliged to award this rate to 51% of their customers – the other 49% could pay more. That's why it's often referred to as the representative APR.
How to apply for a Post Office Money credit card
The quickest way to apply for a Post Office Money card is online. You simply fill out the online form providing personal information such as name, address, income and work status.
Eligibility requirements
There are basic eligibility requirements you will most likely need to meet to be accepted for a Post Office Money credit card. The eligibility requirements are as follows:
You are aged 18 years or over.
You have a permanent UK home address.
You have a current UK bank or building society account.
You don't already have a Post Office Money credit card.
You are employed, retired or a homemaker with an annual income of over £8,000 excluding unemployment benefits.
You don't have any outstanding County Court Judgements.
Post Office Money have a range of cards with a number of different requirements, so you will need to check your eligibility against each card when you apply (as they may differ). When you do apply, use the QuickCheck eligibility checker to see if you are eligible in a couple of minutes, without affecting your credit score.
Frequently asked questions
Find the right card for you
See if you'll be accepted for a range of cards before applying, without harming your credit score.
We show offers we can track - that's not every product on the market...yet. Unless we've said otherwise, products are in no particular order. The terms "best", "top", "cheap" (and variations of these) aren't ratings, though we always explain what's great about a product when we highlight it. This is subject to our terms of use. When you make major financial decisions, consider getting independent financial advice. Always consider your own circumstances when you compare products so you get what's right for you.
Read more on this topic