Santander app review September 2020
Santander's mobile banking app offers an easy way to manage your money, and its Wallet app can analyse and track your spending.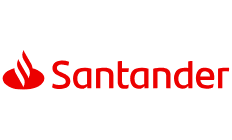 Founded in Spain in 1857, with the UK branch being founded in 2010, Santander is a force of nature on the high street. If you're a Santander current account holder and looking for a mobile app to take care of your banking needs on the go, the Santander app is certainly worth a look.
If you're not a Santander customer, have a read of our other app reviews to find a banking app better suited to your needs.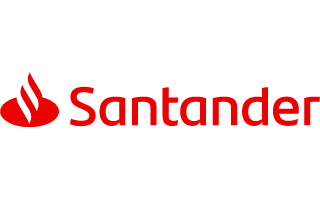 Santander: Everyday Current Account
Up to 15% cashback at a range of major retailers
Interest and fee free overdraft for the first four months when you switch
No monthly fee to maintain the account
How does the Santander app work?
Aimed at existing Santander customers, the app provides a straightforward way to manage any current account, savings account or credit card held with Santander. If that's not enough for you, there's also the Santander Wallet app, which analyses and tracks your spending, helping you to budget. The Santander mobile banking app allows you to do the following:
Create, view and delete direct debits
Transfer money between Santander current and savings accounts
Set up, manage and cancel standing orders
Make payments
Split a bill
View pending payments
Find your closest Santander branch
Change your withdrawal limit
Set up email and text alerts, e.g. for when money leaves your account
With the Santander Wallet app, you can view a forgotten PIN, see a breakdown of your outgoings by category, see how your spending behaviour changes over time and see all transactions made in a specific time period
How do I apply for a current or savings account with Santander?
The easiest way to apply to open a new account with Santander is online. Go to the Santander website to open a sole or joint account, open a second account or switch your existing account to Santander. You can also open an account in your local Santander branch, but you'll have to book an appointment beforehand if you do.
Saving with Santander's Wallet app
In addition to the basics provided by Santander's mobile banking app, there's also the Santander Wallet app, which helps users to budget their money. Echoing digital banking heavyweights such as Starling, you can use the Wallet app to see a "breakdown" of your spending allowing you to view exactly where your money's going.
Expenditure can be organised by category, so you can see, for example, how much you normally spend on eating out or on train fares in a given month. You can also see charts that show how your spending behaviour changes over time – a spike over the Christmas period, for example. However, you can't set saving targets to help focus your budgeting efforts.
Santander fees and limits
Current accounts with Santander will charge a usage fee for arranged overdrafts, depending on the amount of arranged overdraft used. An arranged overdraft with the everyday current account, for example, will incur a fee of £1 a day if you use less than £2,000, £2 a day if you use less than £2,999 and £3 per day if you use over £3,000.
As with many other bank accounts, you'll also incur transaction fees if you make a payment without sufficient money in your account.
Is Santander safe?
The Financial Services Compensation Scheme (FSCS) is an independent statutory fund set up to safeguard consumer finances in the event of a bank being unable to meet its payment demands. Santander has full FSCS protection, which provides compensation for the loss of up to £85,000 – as is the standard for UK bank accounts.
Pros and cons of the Santander app
Pros
Full access to current and savings account – can receive salary, make direct debit payments and bank transfers.
Simple to log in and see cashback and interest rewards at a glance.
Ability to earn cashback – the app allows you to manage "retailer offers", which is a Santander reward scheme allowing current account holders to earn up to 15% cashback with selected retailers. In the mobile banking app, the user can select new offers as they become available.
SMS alerts can be set up, for example for when a specified amount leaves your account or your balance approaches a certain level.
Broad network of bank branches if something goes wrong.
Cons
You can't use Touch ID to sign in.
There's no running total displayed, so it's not immediately clear how your balance has been affected by recent incomings and outgoings.
While Santander does offer the Wallet app for budgeting purposes, a budgeting tool would be useful within the main mobile banking app.
Frequently asked questions
Compare digital banking apps