bunq review
Challenger bank bunq is on a mission to remove the barriers of mainstream banking. We've looked into it to find out how it scores against its competitors.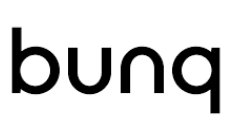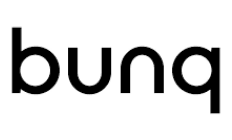 Join Bunq in just 5 minutes
Download the app for free
Get instant notifications and have more control over your spendings, savings and investments
Get the real exchange rate no matter where you are
Open sub-accounts for everyday budgeting
Dutch digital bank bunq only offers euro accounts, but thanks to its international outline you can also use it in the UK with relative ease.
We cover bunq's features, fees, pros and cons to help you understand whether bunq is a good option for your finances.
What is bunq?
Launched in 2015, bunq is a Dutch independent bank that has no physical branches and whose products can be handled entirely through the app.
In return for a fixed monthly fee, you geta solid bunch of useful features, from joint accounts to free ATM withdrawals. If you travel a lot and are after a more straightforward product, you can also get its prepaid travel card, which lets you spend abroad for free and has no monthly fees.
bunq's tagline is "the bank of the free", as it promises to set you free from all limitations and paperwork, giving you full control of your banking experience.
Using bunq in the UK
Considering that Bunq doesn't offer any account in sterling, it isn't an obvious choice for consumers who live, work and spend most of their money in the UK.
However, it may be a good idea if you spend a considerable amount of time in mainland Europe and you're looking for a flexible EU bank account that works well in the UK.
If that's the case, using bunq in the UK is relatively simple. Card payments are free – bunq uses the Mastercard exchange rate, which tends to be one of the best ones around. Your first ten ATM withdrawals each month are free, after which, bunq charges 0.99€ (around £0.90) per withdrawal.
However, you don't get a UK account number or sort code, which means you can't have your salary paid into your bunq account or use it to set up direct debits.
How does bunq work?
bunq does have a free option, but it doesn't include a card, so there isn't much you can do with it except for receiving and sending euros on the account. The Premium option costs €7.99 (around £7.20) a month and its features include:
Up to three debit cards. They are Mastercard and Maestro cards, so they're accepted pretty much everywhere. Payments are free in the EU and abroad (Mastercard exchange rates apply).
Free money transfers in euros. Sending money to other accounts in euros won't cost you a penny.
Money transfers abroad with TransferWise. bunq's partnership with money transfer service TransferWise means sending money abroad at competitive rates and small fees. Keep in mind that, since bunq is a euro account, sending money to a UK bank account will qualify as an "abroad" money transfer you'll need to use TransferWise for.
Apple Pay and Google Pay. If you have Apple Pay or Google Pay, you can pay with your phone.
Up to 25 different accounts. You can use them to organise your money and do budgeting in a more efficient way.
Joint accounts. You can set them up instantly, a feature that's not so common among bunq's competitors.
Personalised payment links. You can use bunq.me to generate a link to send people who owe you money, and they can pay you back easily. They don't need to be Bunq customers.
bunq also has a Business option at €9.99 a month (around £9). Finally, you can sign up for a bunq Pack for €19.99 (around £18) a month and get four separate bunq accounts, including one Business account and another three (or four if you aren't interested in the Business option) Premium accounts.
After you sign up online, it takes up to 10 business days to get the card, which you'll need to activate in the app. You can then start using bunq.
bunq Travel Card
If you're mostly based in the UK but also spend a lot of time abroad, you may want to consider the bunq Travel Card. It's basically a prepaid card that you can use worldwide without foreign transaction fees. It doesn't charge a monthly fee either.
You also don't need a main bunq account to get it, which is great if you already have your own UK current account with another bank and want a flexible card to use on your travels.
However, getting the card does cost a one-off €9.99 (around £8.50) fee and ATM withdrawals are charged at €0.99 (around £0.85) each.
bunq Green Card
bunq's Green Card is a metal card that can be used with any bank account. bunq plants a tree for every €100 you spend with your metal card. It aims to "make the world a greener place with zero effort" (from you, that is).
The card is made of stainless steel and has a 50% longer life than a regular plastic card.
bunq claims that the card works with all other banks, all you need to do is top it up and you're good to go. If you're a premium user, bunq will plant double the number of trees.
Other features of the bunq Green Card include:
Purchase protection and extended warranty on all purchases
Always get the real exchange rate when spending abroad
Contactless and supports Apple Pay and Google Pay
Push notifications when you spend
Spending insights
Free global ATM withdrawals
Is bunq safe?
bunq has a Dutch banking licence that comes with deposit protection up to €100,000 (around £90,000) thanks to the Deposit Guarantee Scheme of the Dutch National Bank (DNB). Even if bunq were to go bankrupt, your money is safe and sound.
The card is protected by a PIN, which you can choose yourself – remember not to be too predictable in picking it: your date of birth, for example, is absolutely banned.
If your card is lost or stolen, you can block it from the app within seconds and immediately order a replacement card.
Compare digital banking apps
Pros and cons of bunq
Pros
Quick and easy sign-up
No currency exchange fees.
Cheap international money transfers with TransferWise.
Instant joint accounts.
Safe and secure.
You can get a prepaid card to use in the UK and abroad for no monthly fee.
Cons
It's a euro account only, so you can't use it to have your salary paid in the UK
The free option doesn't include a card, so you'll need to sign up for the Premium version to make the most of your account
You can't load cash on your account
Maximum 10 free ATM withdrawals a month
You'll still need another bank account for most of your financial needs, especially if you live in the UK
The verdict
The main bunq account mostly makes sense if you spend most of your time in a country where Euro is the main currency – if you're exclusively UK-based, there's no need to overcomplicate your life with a euro-only bank account.
If you travel back and forth quite a lot, instead, the competition is more open. bunq offers a bunch of interesting features, starting with instant joint accounts, which aren't that common across challengers nor that immediate to sign up to across mainstream banks.
The Mastercard exchange rate, the cheap money transfers thanks to the integration with TransferWise and the free ATM withdrawals make international banking easy and stress-free.
However, considering the monthly fee and the fact that you don't get a UK bank account, there are probably better options around. Monese, for example, allows you to open both a UK and EU bank account for free and to switch easily between them, while N26 offers similar travel banking conditions for free.
The travel card is also a competitive option for the globetrotters among us – even though there are competitors out there, like Starling Bank, that don't charge fees for foreign ATM withdrawals.
Frequently asked questions
More guides on finder
Sell on Squarespace

In this expert review you'll find out exactly what Squarespace can offer you, how much a monthly subscription costs and how this website-building platform stacks up against its competitors.

Monzo Premium account review

Digital challenger bank Monzo has launched a new Premium tier for its current account. We take a look at the cost and what's on offer.

How to get a £100,000 loan

If you're considering applying for a £100,000 personal loan, check out this guide which explains how to compare lenders and find the best deal.

Car insurance group 39

Find out which cars are placed in insurance group 39 and how much it might cost to insure them.

Car insurance group 38

Find out which cars are placed in insurance group 38 and how much it might cost to insure them.

Car insurance group 40

Find out which cars are placed in insurance group 40 and how much it might cost to insure them.

Car insurance group 37

Find out which cars are placed in insurance group 37 and how much it might cost to insure them.