If you're exploring the countries of Southeast Asia, don't miss the beauty and culture of Singapore. This cosmopolitan island city state is the most financially stable and prosperous in the region. Before you embark on your adventure, plan how you're going to access your travel money. We'll help you spend your Singaporean dollars without paying too many fees.
Singapore has one of the lowest rates of crime in the world (yes, no jaywalking or littering while you're there), so you won't feel threatened carrying cash. Most locals tend to use ATMs or credit cards to pay for goods and services.
ATMs in Singapore owned by banks don't charge operator fees. Look for a travel money product which waives currency conversion fees and international ATM withdrawal fees.
How many dollars do I need to bring to Singapore?
You'll find that Singapore is more expensive than other countries in Southeast Asia, but less expensive than cities in the US and Europe. Hostels and inexpensive hotels are are easy to find, and you can find tasty Asian cuisine to fit any budget. For a backpacker's budget, you can plan for less than $60 per day. Midrange to luxury travelers can expect to spend between $100 to $300 a day.
Singapore
Budget
Midrange
Expensive
Hostel
$10–$25 per night
2 star hotel
$60–$100 per night
5 star hotel
$200–$500 per night
Chicken and fish dumpling noodles (street stall)
$5
Lunch or dinner at a mid-range restaurant
$15–$45 per person
4 course dinner at the Singapore Flyer
$200 per person
Visit the Singapore Botanic Gardens
free
Visit the Changi Museum War Trails
$58 per person
VIP tour of Universal Studios Singapore
$300 per person
*Prices are approximate and based on summer seasonality and are subject to change.
Which travel money is the best to use in Singapore?
Major card brands are widely accepted in Singapore, but some merchants will charge a surcharge. ATMs in Singapore will accept the major brands Visa, Mastercard and American Express. As for travel money cards, most of them support SGD but may not be the most secure option because they don't have your name on the card.
Travel money options for Singapore at a glance
Travel money option
Pros
Cons
Debit cards for travel

Singapore bank ATMs do not charge an ATM operator fee
ATMs are located all over the city-state. Every bank or shopping center has its own
Better for managing your budget

Most debit cards will charge a currency conversion and ATM withdrawal fee
No access to cash advance

Prepaid travel money cards

Can be pre-loaded with foreign currency and canceled at any time
Most travel cards support SGD

Comes with lots of fees for loading and reloading, inactivity and ATM withdrawals
Exchange rates are lower than credit cards and debit cards

Credit cards for travel

Widely accepted, especially Visa and Mastercard
Find a card with no annual fees, foreign exchange fees
Exchanges at the best possible interchange rate

Credit cards usually charge currency conversion fee
Cash withdrawals using your credit card are considered cash advances which will incur a costly fee and high rate

Traveler's checks

Accepted at most banks
Security

Fees for purchasing and cashing
Hard to find merchants that accept them

Cash

Accepted anywhere
Convenient
Take as much as $30,000 into Singapore without declaring it.

More difficult to manage expenses
Risk of theft
This table is a general summary of the travel money products in the market. Features and benefits can vary between cards.
How different travel money options work in Singapore
Travel prepaid cards
Travel cards can lock in conversion rates once you load USD. Use it for purchases without worrying about rates each time you spend — debit and credit cards often charge 3% for each transaction.
Where you save in the conversion rates you may pay in fees. You'll pay fees each time you load the card, ATM withdrawals and sometimes even an inactivity fee.
Compare these cards by looking at fees for international ATM withdrawals, initial loading and reloading, and inactivity.
Tip: Prepaid travel cards are dual card accounts, meaning you'll receive an additional card.
Using debit cards
A debit card to use while you're overseas could be a good travel money choice to take to Singapore. You'll have access to cash each time you come across an ATM, without carrying lots of cash on you all at once. Because you're spending your own money, you avoid interest charges. Find a bank that waives those international ATM fees.
Tip: Singapore bank ATMs do not charge an ATM operator fee.
Using a credit card
Credit cards are used by most everyone in Singapore, so find yourself a credit card that waives foreign transaction fees. Carrying a credit card gives you the added benefit of travel insurance and discounts, depending on your provider. For added savings, take advantage of the interest-free period by paying your balance in full each month.
Cards that offer travel perks and waive fees often charge an annual fee, so make sure the fee is worth it before you bring it along on your travels. If you're ever in a jam, credit cards offer cash advances, though we don't recommend it. You'll pay high fees and interest rates apply the moment you get your money.
Using traveler's checks in Singapore
Security is the main advantage of using traveler's checks, as each check has a unique serial number and can only be cashed with a photo ID. They've been replaced by less expensive debit, travel and credit cards. You can cash them at the Changi Airport and major money exchanges in SIngapore, but you'll pay a high commission and get a less favorable rate than using plastic.
Tip: Traveler's checks are good for locking in a good exchange rate. So if you watch the forex market, get them while the getting's good.
Getting a refund if you're the victim of a fraudulent transaction
Paying with cash in Singapore
You'll need cash if you want to shop in the market areas of Haji Lane, Sim Lim and Burgis, otherwise you'll find that you can use your card for the majority of purchases in Singapore.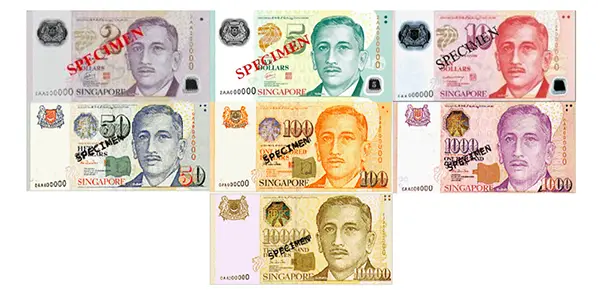 Compare travel credit cards
The exchange rate
Visa and Mastercard apply a foreign exchange rate for over the counter purchases and ATM withdrawals. This rate is a touch above the midmarket rate and is better than what you'll get at exchange offices and banks.
Back to top
Case study: Shirley in Singapore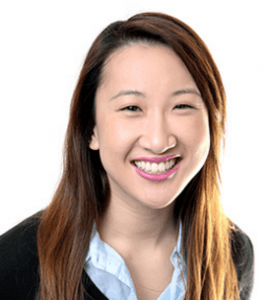 Shirley spent two weeks in Singapore and tells finder.com about what she thinks the best travel money options are.

Where did you visit in Singapore?

Marina Bay, Sentosa, Orchard Road, Haji Lane, Sim Lim and Burgis Markets.

What cards did you take with you?
Charles Schwab debit card
Why did you take these cards with you?
Charles Schwab debit card. This is Shirley's everyday account back in the US, and she likes it for travel because it doesn't charge any international transaction fees. Because it's a Visa card, it was accepted everywhere.
Barclaycard. She took the Barclaycard Arrival Pus for her bigger purchase like flights, hotels and excursions. She likes this card for traveling because it waives all foreign transaction fees and awards her 2X for every dollar she spends on her travel. That way she can save up rewards for her next vacation abroad.
Did you withdraw from ATMs?

Shirley says she did, but not that often because most businesses accepted credit cards for purchases, so the need for cash was limited. When she did withdraw cash from ATMs she didn't pay any ATM fees.

Were there any places where you had trouble using any of your cards?

Shirley says had no problems finding retailers who accepted Visa. She says she never used her PIN because POS is processed through credit rather than debit. She recommends bringing cash to Haji Lane, Sim Lim and Burgis Markets if you want to do some shopping.

What are you money travel tips for Singapore?
Be sure to notify all your credit card and banks about your travel abroad. Credit cards want to safeguard against fraud, so they will freeze your account if any unusual spending occurs.
Singaporean restaurants don't include service charges, so remember to account for these when paying for goods and services.
She says the exchange rates were better in Singapore than in the US, so she waited to exchange money until she arrived. She says the more you change the better the rate.
Back to top
Buying Singapore dollars in the US
It's better to wait till you arrive in Singapore and make an ATM withdrawal or at an exchange office rather than get money exchanged in the US. The rates will be better. You can bring up to $14,000 into the country without making a customs declaration. You can always send your money to Singapore ahead of time with a money transfer service and have it waiting to be picked up when you arrive.
Cash pickup services in Singapore
Disclaimer: Exchange rates change often. Confirm the total cost with the provider before transferring money.

Back to top
You might also be interested in
Read more on this topic