New Revolut Metal card bids for wealthier customers with currency or crypto cashback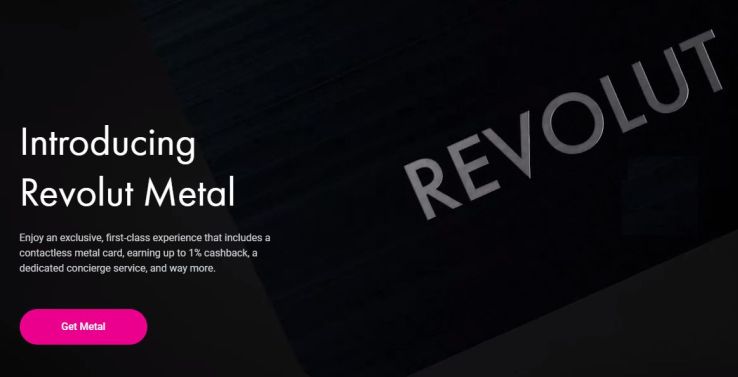 Revolut, the UK-based challenger bank, is launching a new card aimed at wealthier millennials who do a lot of business travelling and want to take advantage of a whole host of attractive benefits.
Each transaction made outside the European Economic Area (EEA) using the fully contactless Metal card will generate up to 1% cashback in either fiat (normal) currency or a cryptocurrency like bitcoin.
Users can also withdraw as much as £600 each month in free international ATM withdrawals – compared to £200 for a free user – beyond which there is a 2% charge. They can also take advantage of a dedicated concierge service that will book items like flights and concert tickets.
In addition, Metal customers will benefit from free international money transfers and unlimited foreign exchange, along with overseas travel insurance that covers areas like health, dental and flight delays. Mastercard is Revolut's partner for the new card.
Revolut "premium" members can already take advantage of some additional perks for £6.99 a month, but the Metal card will include all these features plus the new ones for a fee of £12.99 a month.
Revolut's founder and CEO Nik Storonsky, who used to be a trader for Lehman Brothers, promises "much more to come" like commission-free trading and cheaper access to airport lounges.
Storonsky is candid when he explains that Revolut Metal has been launched in a bid to generate additional revenue as the business, which was launched in July 2015 and broke even in March this year, prepares to launch its own commission-free trading platform and expand into North America and Asia later this year.
Customers will receive up to 1% cashback on all card transactions made outside of the EEA, as well as 0.1% on those made inside the UK and the EEA. Customers can receive the cashback in one of the 25 supported fiat currencies, including American and Canadian dollars, Indian rupees, Israeli shekels, or one of five cryptocurrencies including bitcoin.
An effort has been put into making Revolut Metal look and feel different. It's not only three times the weight of a conventional card but also a diamond drill bit has been used to craft it from one sheet of reinforced steel. The card also features particles of paint layered on with a physical vapour deposition, and the customer details are etched in with a laser.
Revolut is the UK's fastest-growing financial technology company, boasting more than 2.5 million customers already signed up throughout Europe and three million forecast by October. It has done this by offering bill-splitting and fee-free spending and withdrawals abroad. It also enables customers to hold numerous currencies simultaneously and to exchange between the available currencies free of charge.
The challenger bank claims to have processed in excess of 150 million transactions and to have a total transaction volume of more than US$22 billion to date. Revolut is among other banking challengers, like Monzo and Starling, who aim to attract business away from their high street rivals.
However, because it has not yet been granted a banking licence, money held with Revolut is not protected by the Financial Services Compensation Scheme (FSCS), which leaves customers vulnerable if anything goes wrong. It also means Revolut cannot yet offer overdraft facilities or personal loans. A Revolut spokesman says the company expects to be granted its European banking licence by the end of 2018.
As finder has previously reported, many Revolut customers have recently complained of being locked out of their accounts, apparently as part of the banking app's drive against money laundering.
We have written a full review of Revolut Metal if you want to find out more.
Picture: Revolut