Money management app Emma adds cryptocurrency exchange integration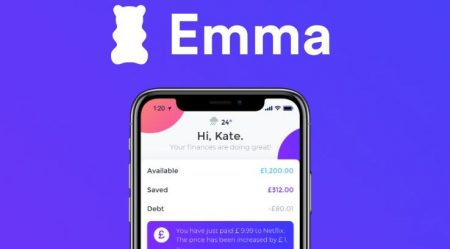 Emma, the app that helps people avoid overdrafts and identify unnecessary subscriptions, now offers control over other finances including cryptocurrency assets.
London-based Emma Technologies calls itself the "banking app for millennials" and has already integrated with a number of UK-based challenger banks including Starling Bank, Monzo and Revolut.
But now, by integrating with a number of cryptocurrency exchanges Emma has become the only app that allows UK consumers to see their cryptocurrency assets along with other more traditional banking products for free.
In a few taps, Coinbase, Bittrex, Bitstamp, Kraken, Binance, Bitfinex and individual Bitcoin and Ethereum addresses, can connect to Emma allowing users to access all their banking and investment data under one secure app.
Warning: Binance and Bitfinex both offer cryptocurrency derivatives, which the regulator banned from sale to UK consumers in January 2021.
Emma CEO and co-founder Edoardo Moreni says this represents a first step towards account aggregation not only referring to banking products, but also "several financial services". Emma, which successfully received Financial Conduct Authority (FCA) approval at the start of the year, has since been steadily making Open Banking integrations with other digital banking players.
The banking app for millennials who use either iOS or Android devices is a mobile-only solution that aims to help people avoid overdrafts, cancel unwanted subscriptions, keep track of debt and save money. The integrations with Starling, Monzo and Revolut are helping the various banks' customers understand their money and more easily manage it. Starling Bank's Chief Platform Officer, Megan Caywood, says the Emma link is a boost to the startup's ability to offer customers a wider choice of financial products.
The integration works on the basis that, in the modern world, people tend to have multiple accounts, many contracts, several credit and debit cards and are thus challenged when it comes to keeping things under control. Emma wants to make money management easy and much more straightforward by enabling consumers to access all their personal finance information at the push of a button.
Emma (whose name derives from an anagram of the initials of its founders, Antonio Marino and Edoardo Moreni, who met at the Manchester University) was given the nod by the FCA just over a month from the launch of its beta service.
Emma's ultimate goal is the building of a private wealth manager driven by artificial intelligence. It is being propelled by the advent of Open Banking whose launch coincided with that of Emma. Open Banking means that, with the account holder's permission, banks are able to share financial information, including transaction histories and spending patterns, with third-party providers who are also FCA regulated.
Digital banking is evolving all the time. With Finder UK you can read the latest reviews, browse apps and discover more about the latest developments.
Picture: Emma Technologies