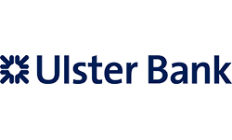 Compare Ulster Bank credit cards for March 2023
Ulster Bank offers a straightforward choice of credit cards designed to provide a competitive option whatever your financial circumstances.
Find the right card for you
Check a range of cards in minutes with no impact on your credit score
See if you qualify for a credit card from top providers
Including Barclaycard and Amex
Check a range of cards in minutes
No impact on your credit score
One fast and simple form
Compare Ulster Bank credit cards
Table: sorted by representative APR, promoted deals first
Approval for any credit card will depend on your status. The representative APRs shown represent the interest rate offered to most successful applicants. Depending on your personal circumstances the APR you're offered may be higher, or you may not be offered credit at all. Fees and rates are subject to change without notice. It's always wise to check the terms of any deal before you borrow.
What is Ulster Bank?
Owned by The Royal Bank of Scotland Group, Ulster Bank is one of the traditional "Big Four" Irish and Northern Irish banks. With 174 branches across Ireland and Northern Ireland, online account management and customer advisors on hand 24-hours a day, you can manage your money from anywhere at any time.
Ulster Bank credit cards are on the Mastercard network, so there's no need to worry about card rejection – they can be used at more than 35 million merchants and ATMs worldwide.
What types of card does Ulster Bank offer?
Balance transfer cards

Balance transfer credit cards let you move a card balance from an existing card over to a new card, and then give you a certain period of time in which to repay the balance without being charged interest. Ulster Bank offers multiple balance transfer cards with different 0% periods.
Learn more about low rate cards

Student cards

The Ulster Bank Student credit card comes with a manageable credit limit to help you make the most of student life without building up extra debt. If you pay off your balance in full each month, you could build up a good credit rating. This card offers a longer than usual 0% rate on purchases. It also has no annual fee.
Learn more about student credit cards
What benefits can I get with an Ulster Bank credit card?
It's accepted widely. Ulster Bank credit cards are issued by Mastercard, one of the biggest credit card providers in the world.
Online banking. Manage all of your money in one place, 24/7, using the Ulster Bank website or app. Advisors are also on hand around the clock to help you over the phone.
Additional cardholder. You can add your spouse, partner or close friend to your credit card through the internet banking service. Additional cardholders must be aged 18 or over.
Fraud protection. If there are any suspicious transactions on your card, Ulster Bank will call you to make sure everything is ok. If your card is lost or stolen, you won't have to pay for any misuse, as long as you notify the bank as soon as possible.
Applying for an Ulster Bank credit card
It will take about 15 minutes to fill in the online application form. You will need to provide details about your address/addresses for the past 3 years, your bank account and any balance transfers you wish to make. Once submitted, it can take up to 3 weeks to process your application. If you are approved, your new credit card should be with you within 5-7 working days.
Eligibility requirements
To apply for the Ulster Bank credit card, you must:
Be aged 18 or over
Be a permanent UK resident
Have an Ulster Bank current account
Earn at least £10,000 a year
To apply for the Ulster Bank student credit card, you must:
Be aged 18 or over
Be a permanent UK resident
Have an Ulster Bank student account
Why might you not be approved?
Typically, you won't be approved for a credit card if you've got a history of bad debt or don't meet the above eligibility criteria. If you've got an outstanding County Court Judgement (CCJ) or are on an Individual Voluntary Arrangement (IVA) it is also likely you will not be approved. Equally, if you do not have a credit record at all, you may be turned down. It is advisable to go to Experian, or another credit rating agency, to ask for a credit report.
Ulster Bank customer reviews
Ulster Bank has received average reviews from customers, according to review platform Trustpilot. It currently has a rating of 2.9 out of 5, based on 13 reviews (updated 17 March 2021). Some customers criticised its poor customer service, and issues with their card being declined when making purchases.
Frequently asked questions
Find the right card for you
Check a range of cards in minutes with no impact on your credit score
We show offers we can track - that's not every product on the market...yet. Unless we've said otherwise, products are in no particular order. The terms "best", "top", "cheap" (and variations of these) aren't ratings, though we always explain what's great about a product when we highlight it. This is subject to our
terms of use
. When you make major financial decisions, consider getting independent financial advice. Always consider your own circumstances when you compare products so you get what's right for you.