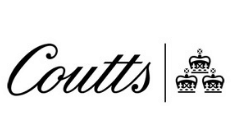 Compare Coutts & Co credit cards and alternative cards for June 2023
Find out how to apply for one of the word's most exclusive credit card, and the key features of Coutts credit cards. Rates starting from 14.7%.
Find the right card for you
Check a range of cards in minutes with no impact on your credit score
See if you qualify for a credit card from top providers
Including Barclaycard and Amex
Check a range of cards in minutes
No impact on your credit score
One fast and simple form
What is Coutts & Co?
Founded in 1692, Coutts & Co is the private banking division of the Royal Bank of Scotland. Available only to existing banking customers who have a high monthly spend, its prestigious "Silk" credit card is one of the most sought-after cards in the world.
Coutts & Co uses the Mastercard network, meaning its credit cards are accepted in more than 35 million locations worldwide. However, credit cards are only available to existing cutsomers.
Its highly desired benefits include travel insurance, airport lounge access and a 24/7 concierge service which can organise every aspect of your life – from booking flights and concerts to sourcing cleaners and private tutors.
The Coutts & Co credit card range
Approval for any credit card depends on your status. The representative APRs shown represent the interest rate offered to most successful applicants. Depending on your personal circumstances, the APR you're offered may be higher, or you may not be offered credit at all. Fees and rates are subject to change without notice. It's always wise to check the terms of any deal before you borrow.
What types of credit card does Coutts & Co offer?
With its wealthy and discerning banking customers in mind, Coutts & Co offers one set of exclusive benefits with its cards. It offers two types of card.
Charge cards

With any charge card, the cardholder must clear the full balance each billing cycle. Charge cards typically come with a monthly or annual fee, but in return you can usually expect rewards and/or an enhanced service.

Premium cards

Premium cards offer cardholders perks such as airport lounge access, travel insurance, rewards and more. As with many providers, there's a monthly or annual fee. With Coutts & Co, you have to be an existing customer and for that, you'll need to have a high income.
What benefits can I get with a Coutts & Co credit card?
Concierge service. Coutts & Co provides a dedicated team offering expert help 24 hours a day, seven days a week. The team speaks over 20 languages and can assist with every aspect of travel from flight information, tickets, accommodation and car hire to emergency currency, lost passports, messaging and interpretation services. The Coutts Concierge team can even help with social and leisure arrangements, from dinner reservations to chartering a yacht and booking tickets for sporting, theatrical and art events. It can also take care of domestic duties including sourcing cleaners, gardeners and nannies and recommending interior designers and estate agents.
Travel rewards. Coutts & Co has partnered with high-end US retailers including Bloomingdales and Saks Fifth Avenue to provide Coutts Travel Rewards. When you shop at a participating store, you will automatically receive a cash reward paid onto your card.
Airport lounge access. Through LoungeKey, Silk cardholders can access over 700 VIP lounges in over 300 major airports worldwide. You simply need to show your Silk card and mention LoungeKey. You will, however, be asked to pay a small flat fee per person for yourself and any guests you bring into the lounge with you.
Rewards programme. Coutts & Co rewards loyalty by offering a choice of exclusive gifts, from a range of luxury food and wine to private tours, depending on how much you spend on your card.
Multiple cardholders. You may request additional cards for your account with the added flexibility of being able to determine the level of privileges and benefits for each cardholder. Clients can allocate an individual spending limit for each cardholder within their account. The amount of spend for each cardholder is itemised on a single, monthly statement which is sent to the primary cardholder.
Compare Coutts alternatives
Table: sorted by representative APR, promoted deals first
If (as is the case for most of us) a Coutts credit card is out of your reach right now, there are plenty of cards like Coutts credit cards on the market to make you feel like a VIP. American Express offers an impressive selection of cards catering to all sorts of consumers, all with rewards attached – from lounge access to hotel upgrades.
Applying for a Coutts & Co credit card
To be eligible for a Coutts & Co credit card, you must already be a private banking customer. To apply, simply call the 24/7 helpline to speak to a personal advisor.
Eligibility requirements
To be eligible for a Coutts & Co credit card, you must:
Be at least 18 years old.
Be mainly resident in the UK.
Be an existing Coutts & Co private banking customer.
Frequently-asked questions about Coutts credit cards
Find the right card for you
Check a range of cards in minutes with no impact on your credit score
We show offers we can track - that's not every product on the market...yet. Unless we've said otherwise, products are in no particular order. The terms "best", "top", "cheap" (and variations of these) aren't ratings, though we always explain what's great about a product when we highlight it. This is subject to our
terms of use
. When you make major financial decisions, consider getting independent financial advice. Always consider your own circumstances when you compare products so you get what's right for you.