Monzo set to launch business account to "make money work for more people"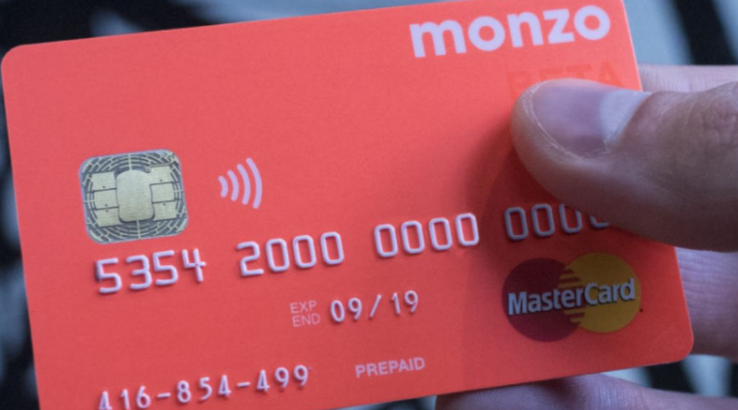 The digital challenger has revealed plans for a business current account to serve entrepreneurs, freelancers, sole traders, and small business owners.
The move is another sign that digital banks are starting to look beyond consumers to businesses as potential customers. Monzo is following in the footsteps of its rival Starling Bank and Royal Bank of Scotland (RBS), which recently launched its digital entity Mettle.
Since it launched in 2015 and obtained it banking licence two years later, Monzo has signed up more than 1 million customers to its app-based current account. It now says a move into business banking is the natural extension to the services it provides to personal customers, many of whom are also entrepreneurs, freelancers, sole traders, and owners of small businesses.
To see how Monzo stacks up against some of its digital competitors have a look at our Revolut vs Monzo vs Starling comparison.
Despite recently banking £85 million of new funding, the launch of Monzo's business bank account is reliant on a hand-out from the RBS remedies fund, which the shareholder-owned bank was directed to set up by the government and the European Commission following RBS's £45.5 billion bailout during the financial crisis. Monzo says its quest is ultimately to reach a US$1.5 billion (about £1.2 billion) valuation.
The remedies fund holds £775 million, which is earmarked for banks and fintechs who want to push into the business banking market.
Monzo operations analyst Jordan Shwide says if the bid for funding is successful, the money will provide the necessary resources to push business banking to the top of the priority list; the company hopes that the account could be launched within the next two years.
Shwide adds that if the funding bid fails, Monzo will still launch the business account but "…it'll just take a little longer".
The application is due to be made in early 2019, and in the run-up Monzo is doing research prior to designing a business banking product in the "next few months".
Monzo sees an extension into the business community as a big opportunity to reach more people, and "help them manage their money better". Due to the small business market being sizeable in the UK, Monzo also spots potential to grow revenue and underpin it as a "sustainable business".
There is a burgeoning list of digital contenders for money from RBS's funding pot. Monzo is joining the queue where Starling Bank and Nationwide have already confirmed their places.
In other news, Monzo users can now deposit cash into their accounts at any PayPoint-linked corner shops and other stores.
Picture: Monzo