Revolut Metal card review
Is the Revolut Metal card worth the extra cost?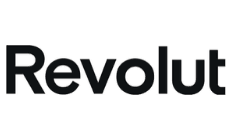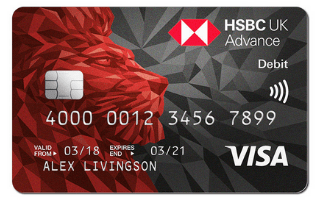 HSBC Advance Bank Account
£125 reward when you switch your main current account (from non HSBC-Group products)
Minimum arranged overdraft of £1,000 on account opening
Earn 2.75% AER / gross interest with the linked HSBC Regular Saver
Fee free international transfers and no monthly fee
Millions of people have turned away from traditional banks and embraced the new wave of "challenger banks" – Revolut, for example.
Revolut made its name with its free basic account (we've reviewed Revolut's account already). Revolut's easy-to-use app and cheap spending abroad have massive appeal for its users. Now, though, it's looking to attract wealthier customers by offering a premium service, which comes with the Revolut Metal card.
What is the Revolut Metal card?
Revolut Metal is the fintech company's most premium subscription plan. It comes with several exclusive features, including:
Airport lounge access
A concierge service
Cashback on purchases abroad
Travel insurance
Of course, customers have to pay for these add-ons. Basic account holders pay no monthly or yearly fee; a Revolut Premium accounts costs £6.99 a month; while a Revolt Metal account is £12.99 a month or £120 a year.
How to order a Revolut Metal card
If you're already on Revolut Premium, then you can upgrade to Metal instantly. Under the "More" section of the app, go to "Upgrade" and press "Go Metal!".
Whether you're on the monthly or annual Premium subscription, Revolut will refund you for the month or months you didn't use your Premium account.
If you have a Revolut basic account, go to the "Upgrade" section to make the request. However, due to Revolut's limited number of Metal cards, you'll have to wait a couple of weeks. Revolut will then get in touch to let you know it's time to upgrade. At this point you can opt out or go ahead.
Revolut Metal fees, limits and pricing
Card transactions. Free in 120 countries.
Bank transfer. Fee-free, at the interbank rate, in 25 currencies.
Withdrawals. Free ATM withdrawals of up to £600 per month. After this limit there is a 2% fee. With basic accounts this limit is £200.
Overdraft. You cannot enter an overdraft. If a purchase exceeds your available funds the transaction will be declined.
Delivery. Free with Premium and Metal subscriptions, £4.99 with standard subscription.
Premium subscription. This costs £6.99 per month or £72.00 annually in advance (saving £11.88). (Read our review of the Premium service here).
Metal subscription. This is £12.99 a month or £120 a year. You'd have to spend over £15,000 a year to make up the subscription in cashback.
Revolut Metal airport lounge access
One of the key benefits of a Revolut Metal subscription is that it gives you airport lounge access, turning long and exhausting airport waits in fairly pleasant experiences.
This is through LoungeKey, a programme that offers access to over 1,000 airport lounges located in over 120 countries. If you know you're about to hop on a plane, you can go to the Revolut app and buy a lounge pass. It costs £25 per lounge access per person (except for the very first one, which comes for free) and you can take family and friends with you subject to availability.
You'll get a QR code to show at the entrance in order to gain access. Benefits vary from lounge to lounge, but usually include a nice area to sit and work, drinks and refreshments, and sometimes even showers or spa services. If you buy a lounge pass and end up not using it, you can get a refund via the Revolut app as long as you request it within 14 days from the purchase.
Whether or not this benefit is worth the fee depends on many factors, including how often you're likely to use it and whether or not you can get airport lounge access via your credit card (many offer it, so it's definitely worth checking). You can find out all the bits and pieces about the LoungeKey programme on this guide we've put together.
Other benefits of Revolut Metal
Revolut Metal gives customers a concierge service. Make requests to the concierge in the app and a member of the team will answer your request via email.
You might want a restaurant suggestion or you need to book a last minute trip. The concierge sets up the transaction, but won't process the deal until you've accepted to the final price.
You also get the same perks of Revolut premium, like its comprehensive travel insurance. This covers worldwide emergency medical and dental treatment. On top of this you get compensation for delayed flights and luggage.
The verdict
The Metal card probably won't be great value for money for most people. Unless you're spending large sums of money outside of Europe you won't even recoup your subscription fee in cashback.
If you regularly take money out abroad and you feel constrained by Revolut's £200 fee-free ATM withdrawal limit, then Metal's £600 free cash withdrawal limit might prove appealing.
However Revolut's basic account will cover most peoples' needs. Check out our in depth review to find out more. It's also worth checking out the other competitors, which you can find on the left in the sidebar.
Compare banking apps
Frequently asked questions