Top 10 best banking apps UK 2020
Tired of clunky apps that make you think you've travelled back to the early 2000s? We've picked out the best banking apps in the UK for you.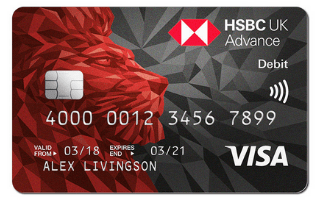 Switch and receive a £125 reward
£125 reward when you switch your main current account (from non HSBC-Group products)
Minimum arranged overdraft of £1,000 on account opening
Earn 2.75% AER / gross interest with the linked HSBC Regular Saver
To be eligible for HSBC Advance, customers will need to pay in a minimum of £1,750 per month or £10,500 over 6 months
A slick and easy-to-use mobile app has become a must-have for both digital and
challenger banks
, but not all financial institutions are quite there yet. We've had a look at who's able to offer you the best journey purely from your phone.
While challenger banks are still taking the lion's share, some traditional banks are catching up and adding innovative features to their banking apps, so the competition is hotting up.
Our top 10 mobile banking apps
| Rank | App | | Review | |
| --- | --- | --- | --- | --- |
| #1 | | Starling | Absolutely packed with features, Starling Bank's banking app is easy to use and lets you handle all the aspects of your current account, including managing overdrafts, setting savings goals and adding receipts and notes to your payments. | Visit Starling |
| #2 | | Monzo | Monzo's reputation for being one of the coolest banking apps available isn't unwarranted. It's slick and colourful, lets you access all the features of your bank account and its spending reports make budgeting almost fun. | Read our review |
| #3 | | Revolut | Beside being super competitive when it comes to travelling and sending money overseas, the Revolut app also integrates effortlessly in your day-to-day money life, offering a series of useful features for saving and organising your finances. | Read our review |
| #4 | | Barclays | Barclays tops the chart of traditional banks and its banking app is more techy than you'd expect from such a heavyweight. Cool features include the ability to categorise your spending and to see accounts you hold with other banks. | Read our review |
| #5 | | Monese | Built for expats who have just moved to the UK, Monese has all you can expect from a digital banking app, from the ability to instantly freeze your card if you lose it to a nice visualisation of your spending data. | Read our review |
| #6 | | Halifax | Halifax has built a solid banking app that looks clean and tidy. It lets you apply directly for other products and services including overdrafts, send money abroad and log in using face or touch ID. | Read our review |
| #7 | | Lloyds Bank | The Lloyds banking app has got all the basic banking features covered, from checking your transactions to locating the nearest branch. Unlike many traditional banks' apps, it also supports push notifications. | Read our review |
| #8 | | Cashplus | Cashplus is another next-gen current account which lets you manage everything from your phone. It's growing in the UK and definitely one to watch. | Visit Cashplus |
| #9 | | dozens | This brand new digital banking app has ambitious plans for the future and already stands out thanks to some handy features such as the ability to freeze your card, categorise your spending and visualise it in different ways. | Read our review |
| #10 | | NatWest | While not being the slickest on the UK market, the NatWest app does the job with grace. Aside from all the basic features you can expect, it also lets you withdraw cash through a unique code on your phone if you forget your card. | Read our review |
How we picked our top 10 best banking apps
Did we choose according to who we liked best or who used the brightest colours? Not really. We developed a methodology that comes with a huge spreadsheet you don't really want to have to look at, assigned points to each banking app available on the UK market (yes, all of them!) and then ranked them accordingly.
Our methodology essentially takes two factors into account:
Features. The more the merrier. We like apps that let you manage and personalise your money stuff as much as possible. We also have a soft spot for budgeting features that help you understand where and what you usually spend your money on.
Simplicity of use. An app can have a million features and still be a user experience nightmare. All the top apps that we've selected look clean and tidy and are fairly easy to use from the first time you start fiddling around with them.
Best banking app for business
Best business bank account for small businesses, sole traders and freelancers: Tide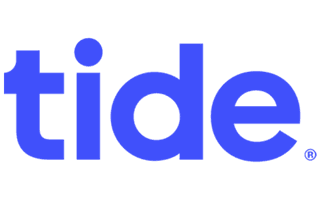 ★★★★★
Go to site
Read review
Tide is a fintech app which offers business accounts to small businesses and freelancers, hoping to relieve them of some of the financial stress that comes with a growing company. Tide's business accounts come with a number of features that address some of the most stressful aspects of working for yourself and offer all of this for free.
24/7 customer support
Categorised spending
FCA regulated
Quick set-up
No monthly fees
Easy to manage accounts and track payments within the app
Ability to set up direct debits and standing orders
Can receive online bank statements
No branches - all done via the web
Doesn't accept cheque deposits
No personal accounts
No international
Transfers or interest offered
| | |
| --- | --- |
| Account fee | £0 |
| UK ATM Charge | £1 |
| Account software integration platforms | Xero, QuickBooks, FreeAgent, ReckonOne, Kashflow and Sage |
| UK transfer charge | £0.20 |
| Additional cards | 35 additional cards |
| Additional card fee | Free |
| Credit check | No - Tide performs an electronic check but no credit check |
Best banking app for kids
gohenry - with free custom card and one month free
Free customised card
Card delivery fee
gohenry is designed for children aged 6 to 18, and is managed digitally through an app for a monthly fee. It consists of a parent and child account combination, which sees parents use their account to top up the child's balance and set limits on their spending. The child can check the available balance in their account and spend the money they've been given using a prepaid Visa debit card. Its free to use the card to make purchases online and in-store, as well as to make ATM withdrawals in the UK. But you only get one free money load from the parent's account to the child's account each month – after that it's 50p per top-up.
Full parental control thanks to instant notifications and spending limits
Spend abroad fee-free
One-month free trial
It can be used by children as young as six
Reward system for completed tasks
Children learn about personal finance in a controlled environment
Relatives can also send money to the children
You can manage up to four child accounts from the same parent account
Monthly fee
Only one free top-up to the child account a month
Safe, but not as safe and regulated as a bank
You cannot load cash onto the account
It doesn't pay any interest
| | |
| --- | --- |
| Monthly fee | £2.99 |
| Card delivery fee | Free customised card |
| Card transaction fee | Free |
| Cash withdrawal fee | Free |
| Loading fee | 50p (one free top-up per month) |
| Replacement card fee | £4.99 |
| Network | VISA |
Compare banking app features
Tick the features you're most keen on to narrow down the selection:
Frequently asked questions
More guides on Finder