NatWest app review January 2021
Manage your finances on the go, round the clock and under lock and key with NatWest's mobile banking app.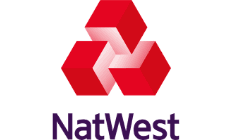 If you're a NatWest customer and looking for a way to manage your money on the move, you'll want to consider NatWest's mobile banking app. The app allows users to securely check on their balance, move money and handle their funds 24/7. It also comes with a feature that is unique to NatWest's app – the Get Cash feature. Catering for those awkward moments when you find yourself in need of money but without your card, this feature allows the user to withdraw up to £40 from any NatWest or Tesco cash machine using only a unique code which is sent to you through the app. The code expires after one use, which, together with the relatively small withdrawal limit, makes it pretty secure.
If you're not a NatWest customer, have a read of our other app reviews to find a banking app better suited to your needs.

How does NatWest's mobile banking app work?
The app links up with your online banking account. It provides users with a simple means to make payments, check your balance, make withdrawals, make international payments, set up standing orders and amend direct debits.
To get it up and running, you'll need to:
Download the app from the App Store if you've got an iPhone, or from the Google Play store if you've got an android.
You'll then be asked to enter your mobile number, to which NatWest will send an activation code. You'll be asked to enter this code once you've read the app's terms and conditions.
Then, create your passcode. You'll need this to sign in every time you want to use the app, so don't forget it!
The next step is to enter your customer number, which is a 10-digit number that you'll receive when you set up online or telephone banking. If you forget it, you can contact NatWest.
You'll then be asked to enter a few characters from your PIN. NatWest won't ask you for your full PIN or password, but it will ask you for a few digits to check your identity.
If you've made it this far, you should be all set to start using the app.
How do I apply for a current or savings account with NatWest?
The easiest way to apply to open a new account with NatWest is online. Go to the NatWest website to open a sole or joint account, open a second account or switch your existing account.
Saving with the NatWest app
If you're looking to stick to a budget, the good news is that the android version of NatWest's app offers users the option to set up a standing order or transfer from a current account into a savings account. This can be done right after you've set up your savings goal. While the app doesn't offer categorised breakdowns of expenditure like Starling, this feature is still notable as it highlights what the NatWest app can do beyond simple management of finances.
Is NatWest safe?
The Financial Services Compensation Scheme (FSCS) is an independent statutory fund set up to safeguard consumer finances in the event of a bank being unable to meet its payment demands. NatWest has full FSCS protection which provides compensation for the loss of up to £85,000 – as is the standard for UK bank accounts.
There's also little cause to worry about the security of your details, as NatWest's app uses Touch ID, Face ID and Android Fingerprint to ensure they're protected.
Pros and cons of the NatWest app
Pros
Full access to current and savings account: you can receive salary, make payments and bank transfers.
Simple to log in.
International payments.
Broad network of bank branches if something goes wrong. You can also call NatWest directly.
Unique Get Cash facility allows you to securely withdraw £40 even if you don't have your card on you.
Cons
Unlike other banking apps, you can't use the NatWest app to order a new card or change your PIN.
Screenshots are permitted on the iPhone version of the app, which raises concerns about security (although screenshots are disabled for the android version).
You can't use the app to set up a new payee; to do this, you'll need to log in to online banking and use the card-reader.
Frequently asked questions
We show offers we can track - that's not every product on the market...yet. Unless we've said otherwise, products are in no particular order. The terms "best", "top", "cheap" (and variations of these) aren't ratings, though we always explain what's great about a product when we highlight it. This is subject to our terms of use. When you make major financial decisions, consider getting independent financial advice. Always consider your own circumstances when you compare products so you get what's right for you.
More guides on Finder