Monzo Plus review
Monzo Plus is back! The digital challenger bank has re-launched its premium account with a new pricing structure and new features.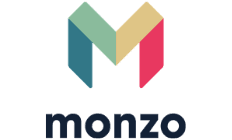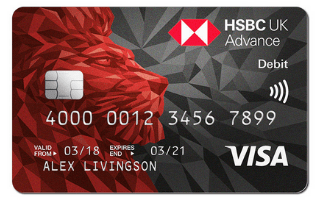 HSBC Advance Bank Account
£125 reward when you switch your main current account (from non HSBC-Group products)
Minimum arranged overdraft of £1,000 on account opening
Earn 2.75% AER / gross interest with the linked HSBC Regular Saver
Fee free international transfers and no monthly fee
Digital challenger bank Monzo first launched a premium version of its current account back in April 2019, but that got canned in September of the same year after poor customer uptake.
But now it's back – with new features and a new structure. Still called Monzo Plus, there's just one version of this premium account now available, compared to the previous three packages you could sign up for.
Re-launched in mid-July 2020, we have a look at what this take on a premium current account has to offer.
The differences between Monzo and Monzo Plus
| | | |
| --- | --- | --- |
| | | |
| Name | Monzo | Monzo Plus |
| Card Colour | Hot coral | You can choose from 'midnight sky' or 'blue lagoon' as well as its distinctive 'hot coral' design. |
| Fees | Using monzo account day to day is free – charges apply when you withdraw more than £200 cash a month abroad or with an overdraft. | £5 a month |
| UK ATMs | All UK cash withdrawals and payments are free of charge and the daily ATM withdrawal limit is £400 in the UK. | All UK cash withdrawals and payments are free of charge and the daily ATM withdrawal limit is £400 in the UK. |
| Foreign ATMs | £200 fee-free cash wihdrawals abroad every 30 days. | £400 fee-free cash withdrawls abroad every 30 days. |
| Savings interest rate | Up to 1.50% /(AER/Gross fixed) interest | Earn 1.00% AER/Gross (variable) interest on your account balance and money in regular Pots (not including Savings Pots) up to £2,000. You will be paid the interest at the end of each month. |
| Virtual cards | No | Yes |
| Free cash deposits at PayPoints across the UK | No – £1 charge for every cash deposit | Free once a month |
| Other accounts in Monzo | No | Add other bank accounts and credit cards to monzo to see your balances and transactions, and move money around with easy bank transfers. |
| Spending categories | 12 set categories for your spending | Yes. Custom categories for all your spending |
| FSCS protection | Your eligible deposits in Monzo are protected by The Financial Services Compensation Scheme (FSCS) up to a value of £85,000 per person. | Yes. Up to £85,000 |
| Credit score | No | In-built credit tracker to see your TransUnion credit score and track how it changes each month. With helpful info about what a credit score and how to improve yours. |
| Rewards program | No | Offers such as 15% off Patch plant and plant pot orders over £50. As well as 25% off a Fiit home workout membership and 20% off an annual subscription to Babylon Health. |
What is Monzo Plus and how much does it cost?
Monzo Plus is the premium version of Monzo's current account. Unlike the standard account, it charges a monthly fee, and in return you get a bunch of extra features (which are in addition to all the stuff you'd get with a free Monzo current account).
The fee for Monzo Plus is £5 per month, and you have to sign up for a minimum 3-month term.
What are the features of Monzo Plus?
Monzo Plus comes with the same features as the challenger bank's standard current account, such as savings "pots", spending review tools and free UK bank transfers and ATM withdrawals.
And it also includes all of these extra features:
See all your bank accounts in one place. There's the opportunity to get full visibility of your finances, with the ability to view your other bank accounts and credit cards, and move money between them.
More free cash withdrawals abroad. You can take out up to £400 per month for free at overseas ATMs, compared to the £200 free limit with the standard Monzo account.
Earn interest. This account earns you 1.00% AER/Gross (variable) on balances of up to £2,000 in the main account or your regular "pots".
Advanced roundups. As usual, you can round up your payments to the nearest pound and put the spare change into a regular or savings "pot". The new option means you can multiply this spare change by 2, 5 or 10 and put it into a separate "pot".
Additional spending breakdowns. Create your own categories to view your spending habits, plus divide single payments into multiple categories – like separating out your supermarket bill into food and drink.
One free cash deposit per month. Pay cash into your account for free once a month at any of the UK's 28,000 PayPoints.
Slick new physical card. Not the usual coral colour this time round – the blue debit card for this account comes with a reflective holographic layer and the Monzo logo on "hot-stamped foil". Your personal details are kept neatly on the back of the card for a minimalist design up-front.
Virtual card. There's the option to use a "virtual card" to make online payments – with Monzo saying this is particularly handy for managing your online subscriptions.
Credit tracker. Check your TransUnion credit score every month from your account and see tips on how you can improve it.
Retail offers. You get access to discounts from brands like Fiit (home workouts), Patch (plants) and Babylon Health (online medical services).
How do I sign up to Monzo Plus?
To apply for a Monzo Plus bank account, you'll need to have the latest version of the Monzo app on your phone.
New customers can then apply for this premium account through the app, plus anyone who has a standard Monzo account can upgrade to Monzo Plus.
Compare digital banking apps