Third Party Fire and Theft Car Insurance
Protect your vehicle against fire and theft, and get protection if you damage someone else's vehicle or property.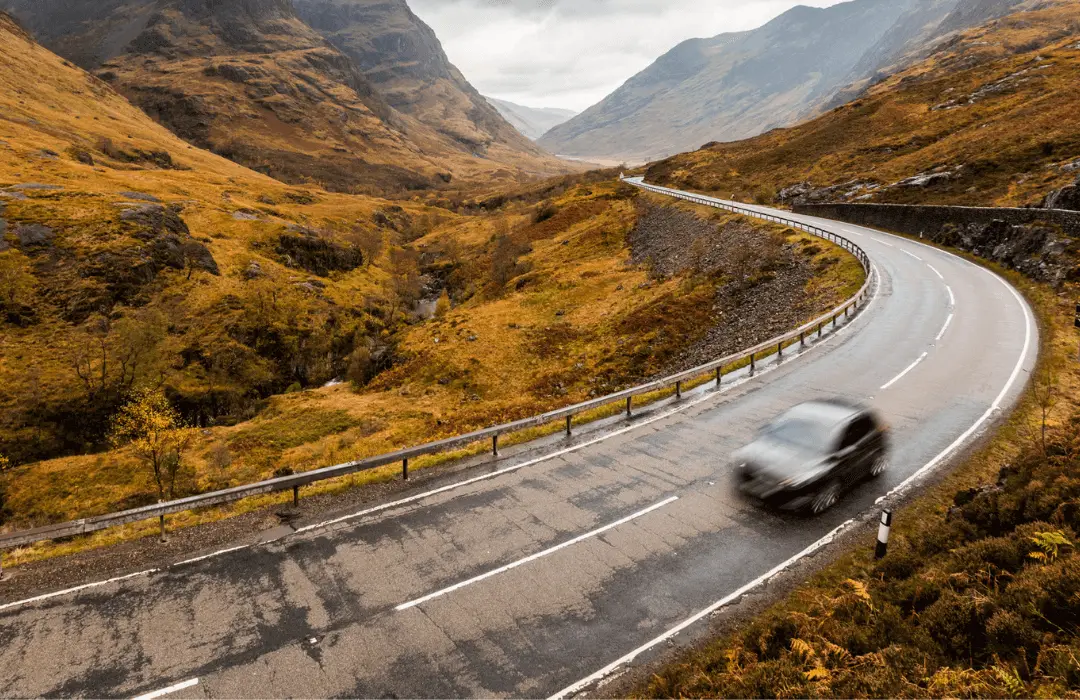 Save over £200*
Compare up to 95 UK car insurance providers
Get instant quotes and instant cover
Switch with minimal effort
Third party fire and theft car insurance is designed to cover you when your vehicle is stolen or damaged by fire, or if you're responsible for an accident that damages someone else's vehicle or property. This mid-level car insurance option provides cover against the most common risks you face when on or off the road, but is designed to be more affordable than fully comprehensive car insurance.
If you're looking for third party fire and theft cover for your car, read on to find out how to compare policies and choose the right option for you.
What does third party fire and theft car insurance cover?
This type of policy offers slightly more cover than the legal requirement but is still limited in what it protects you from. It covers you in the same way that third party car insurance does such as injuries or damage to other people and their vehicles. But it also includes cover for your car from fire and theft. This is often a popular choice for those who need a bit more cover without the price tag.
See what typical policies cover:
cover for any damage or injury caused to other people and their vehicles when an accident is your fault
cover to replace your car if it's stolen
cover for damage from an attempted theft such as a smashed window and stolen car radio
cover for an arson attack or fire damage to your car
Is this type of car insurance right for me?
With several different types of car insurance available, it can be tricky to work out which type of policy is the best fit for you. To help make your choice easier, check out the comparison table below:
| Cover | Third party property damage insurance | Third party fire and theft insurance | Comprehensive car insurance |
| --- | --- | --- | --- |
| Damage to my vehicle in an accident | | | |
| Damage to another person's vehicle or property | | | |
| Loss or damage to my car due to fire | | | |
| Loss or damage to my car due to theft | | | |
| Loss or damage to my car due to storm, hail and flood | | | |
| Injury or death to someone else as the result of a car accident | | | |
What isn't covered by third party fire and theft insurance?
Check the list of general exclusions in a third party fire and theft policy to find out when the policy won't provide any cover. Your claim will not be paid if:
You were driving under the influence of drugs or alcohol
Your car breaks down
You fail to care for your vehicle or take all reasonable steps to prevent loss or damage
Your car was being used to carry dangerous goods
It arises due to a deliberate or intentional act by you
It is for depreciation, wear and tear, rust or gradual deterioration
It is for pre-existing damage to your vehicle
It is caused by unauthorised modifications to your vehicle
You were using your car for hire or reward
It arises due to an illegal act by you
Your car was being driven by anyone who is excluded from cover
It arises due to the lawful seizure of your vehicle
It is for loss of use of your vehicle
It is for loss of value of your car due to damage
Your car was being used for testing or demonstrations
Your car was participating in motor sports
Your vehicle was being used while overloaded with goods or passengers
It is for damage caused by tyre punctures or blowouts
Your car was being used by an unlicensed driver
Your car was being driven while in an unsafe or unroadworthy condition
If you do not remain at the scene of an accident when required by law to do so
It arises because you use an incorrect type of fuel
What are the benefits of third party fire and theft car insurance?
There are several reasons why you may want to consider this type of cover for your vehicle:
It covers the most common risks. Car accidents, theft and fire damage are three of the biggest risks all drivers face, and third party fire and theft insurance provides protection against all of them.
It's cheaper than fully comprehensive car insurance. Third party fire and theft insurance is a mid-level policy option that combines a broad range of cover with affordable premiums. Because it doesn't offer the same level of cover as fully comprehensive car insurance, it's a whole lot more affordable.
It can be a good choice if your car isn't overly expensive. If your car is a little older and perhaps not as valuable as it used to be, forking out big money for comprehensive car insurance may be overkill. However, third party fire and theft cover may offer the right combination of essential cover and cheaper premiums.
It provides peace of mind. Like any form of car insurance, third party fire and theft insurance is all about peace of mind. It gives you the confidence and reassurance you need to hit the road.
How much does third party fire and theft car insurance cost?
That depends on a whole lot of things. When you apply for a third party fire and theft policy, you'll need to answer a wide range of questions about your car and where you live. Your answers to these questions reveal a range of risk factors that can affect the cost of car insurance, such as:
The car you drive. The more expensive or powerful your vehicle is, the more it will cost to insure. Whether or not it has a security system fitted can also affect premiums.
Where you live. If the area where you live has a high rate of theft, expect to pay more for cover. You can also expect to pay more if your car is kept on the street rather than locked in a garage.
The insured drivers. The age, experience, driving record and claims history of all drivers will be assessed by the insurer when determining your premiums. Young drivers pay more than older drivers and cover tends to be more expensive for men than women, while safe drivers with a clean record will be cheaper to insure than those with a chequered history.
Other factors. Is the car used for business or private use? How many miles do you drive each year? Has the car been modified at all? Your answers to all of these questions will have a bearing on how much you pay for cover.
Is third party fire and theft cover worth it?
The answer to this question really depends on two factors:
How much cover you want
How much cover you can afford
Third party fire and theft insurance is a mid-range cover option. It's more affordable than fully comprehensive car insurance but not as cheap as third party property-only cover, while it also sits between the two other policies in terms of the benefits it offers. If this sounds like the type of cover you're looking for, start comparing third party fire and theft policies today.
How can I save money on car insurance?
Keep the following tips in mind to help you save money on your car insurance premiums:
Compare policies. It's quick and easy to compare car insurance quotes online, so get quotes from multiple insurers and see which policy comes out on top.
Choose the right level of cover. The lower your level of cover, the less you will pay for your policy. With this in mind, consider whether third party only cover might be a better fit for you than a policy that also covers fire and theft.
Choose a higher excess. The higher your excess, the cheaper your premium will be.
Take advantage of discounts. Many insurers offer discounts to people who insure multiple cars, hold multiple policies with the same provider or are long-term customers.
Restrict cover. Restricting cover to drivers over the age of 25 or 30 only can help you reduce your premiums.
Secure your vehicle. Vehicles that are kept in a locked garage and that also have their own security and anti-theft devices installed are harder for thieves to steal, which therefore makes them cheaper to insure.
Buy online. Some insurers offer substantial discounts if you purchase cover online.
Frequently asked questions about car insurance
We compare policies from
The offers compared on this page are chosen from a range of products we can track; we don't cover every product on the market...yet. Unless we've indicated otherwise, products are shown in no particular order or ranking. The terms "best", "top", "cheap" (and variations), aren't product ratings, although we always explain what's great about a product when we highlight it; this is
subject to our terms of use
. When making a big financial decision, it's wise to consider getting independent financial advice, and always consider your own financial circumstances when comparing products so you get what's right for you.
*51% of consumers could save £264.64 on their car insurance. The saving was calculated by comparing the cheapest price found with the average of the next four cheapest prices quoted by insurance providers on Seopa Ltd's insurance comparison website (based on representative cost savings data for November 2019). The savings you could achieve are dependent on your individual circumstances.