What to do after a car accident that wasn't your fault
Find out how you can avoid paying for damage to your own car if you were involved in an accident that you did not cause.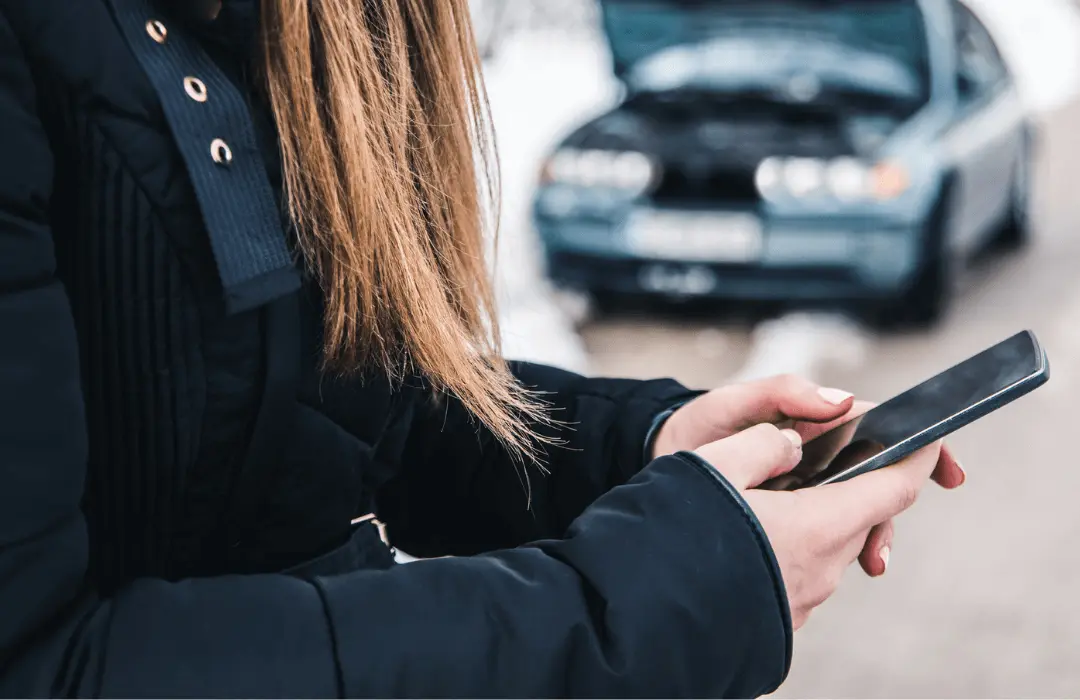 The issue of liability – in other words, who caused the accident – is probably the single most loaded topic in car insurance. This is because accidents result in expenses that must be paid, sometimes running into thousands of pounds, and whoever is responsible normally needs to pick up the bill.
If you're involved in a motor vehicle accident through no fault of your own and your car is damaged or written off, you have several options of receiving a payout from a car insurance claim.
Save over £200*
Compare up to 95 UK car insurance providers
Get instant quotes and instant cover
Switch with minimal effort
When would I not be at fault for a car accident?
In the field of car insurance, liability is considered exclusively in relation to motor vehicle accidents. There are plenty of other situations in which your car can be damaged through no fault of your own, ranging from vandalism to severe weather. Damage of this kind is usually covered by fully comprehensive car insurance, but you may still have to pay an applicable deductible.
When two or more cars are involved, the percentage of liability is often shared between the parties, known as a split liability settlement. However, there are some situations in which only one driver is likely to be considered completely at fault.
Admitting liability at the scene. In the aftermath of any accident, if Driver A says something like, "I didn't see you" or even apologises to Driver B in the presence of witnesses, courts frequently consider this to be an admission of liability and Driver A will automatically be found at fault.
Intoxication. Fault will typically be assigned to a driver who is under the influence of alcohol or drugs, if the other driver is not intoxicated in any way.
Getting rear-ended by another driver. If someone runs into the back of your car, they will almost always be considered at fault.
Failing to obey a stop sign. If it can be proven that the other driver failed to give right of way to you and you were driving legally, they will usually be found at fault, unless there was any action you could have taken to prevent the accident, such as swerving or applying the brakes.
Jumping a red light. If another driver collides with you as a result of failing to obey a traffic signal, they will be found at fault in most cases. Again, if you had any option of trying to prevent the accident, but failed to do so, you may be liable for contributing to the accident due to negligence.
To claim or not to claim?
When thinking about whether or not to claim for an accident in which you're not at fault, the most relevant factor is whether you can get the other party to pay for the damage.
If the liability for the accident can be swiftly and unequivocally determined – and that's a big "if" – then the best course of action is usually to approach the other driver.
In some cases, for example if the other party is uninsured and cannot pay you for the damage done to your vehicle, it might make sense to claim on your own insurance if you can't pay out of pocket.
If the damage to your car is very minor and you do not have a reasonable option of getting the other driver to pay for it, it's usually not worth making a claim. Also, if a deductible applies to your policy and the cost of repairing the damage is not much more than your excess level, it might not be worth the trouble of pursuing a claim when you're unlikely to receive much reimbursement.
Does my level of insurance affect what I can claim?
In a word, no. Fully comprehensive insurance usually covers you for all types of damage to your vehicle and medical treatment for injuries, regardless of whether or not you're at fault. If the accident was the other driver's fault, you would normally be entitled to claim under their third party insurance policy.
However, if the other driver isn't insured, there's still a way to make a claim through the Motor Insurers' Bureau, set up to compensate victims of accidents caused by drivers who either aren't insured or can't be found.
Be aware that it's a criminal offence to drive in the UK without having at least third party insurance.
What do I need in order to make a claim?
Record the other driver's details. Your insurer will need their name, address and phone number, as well as the registration number of the car they were driving.
Make notes at the scene. Write a brief summary of what took place as soon as possible after the accident. Accounts that are recorded immediately after an incident are called "contemporaneous evidence" and they hold a lot of weight in court.
Ask witnesses for their contact details. If possible, ask any witnesses present to also jot down their description of what happened at the time of the accident.
Take photos of the scene. Pay particular attention to not only the damage your vehicle sustained, but the final resting positions of all the cars involved, any skid marks and damage to surrounding objects such as traffic lights. Add GPS tags to your photos if you have the option.
Submit any footage of the event. If you have a dash cam recording of the accident, this will also be very valuable for your insurer.
Will a claim affect my premium or no-claims bonus?
In most cases, if your insurer agrees that the accident was caused exclusively by the other driver, you will not be penalised even if you make a claim. However, you can end up paying a higher premium if your insurer pays out when it wasn't your fault (for example, an unknown car scrapes yours in a car park and drives off).
Depending on your level of cover and the specific conditions listed on your certificate of insurance, there may be some circumstances under which your no-claims bonus (the total number of years in which you haven't made a claim on your insurance) will be affected, even if you have purchased protection against this.
Read your policy carefully to avoid any nasty surprises.
Do I go through my insurer or the insurer of the at-fault driver?
If you have fully comprehensive insurance yourself, the only situations when you can approach the other party's insurer directly is if the other driver has died or cannot be located. Under virtually all other circumstances, your initial point of contact needs to be the driver who is at fault.
You have the option of instructing a solicitor to act on your behalf, and if the other driver decides to claim on their insurance, the insurance company will most likely contact you to request information and possibly access to your car so that its representatives can make an independent assessment of the damage.
Will my car be repaired or written off?
It is up to your insurer to choose whether your car will be repaired or declared a total loss, and that normally comes down to whatever is the cheaper option for them. If there is any question about whether or not your car can be repaired well enough to be safe to drive afterwards, you have the right to obtain an independent assessment.
If you can provide evidence that your insurer is pressuring you to repair a vehicle that would be more safely written off, you have the option of opening a case with the Financial Ombudsman Service.
What happens if my car is written off?
This depends on how insurance assessors rank the severity of the damage to your car. The updated write-off categories also highlight structural issues that affect its safety:
Category A – The vehicle is unable to be repaired and has to be scrapped.
Category B – The vehicle is unable to be repaired and the body shell has to be scrapped but parts of it can be salvaged.
Category N – The vehicle has non-structural damage and is not safe to drive until professionally repaired. Other costs such as transporting the vehicle means costs would be greater than the vehicle's value.
Category S – The vehicle has structural damage and is not safe to drive until professionally repaired. But the cost of the repairs is higher than the current value of the vehicle.
If your car falls into Category A or B, it will usually be dealt with by the insurance company and scrapped, although some serviceable parts might be salvaged if in Category B.
If your car is a repairable write-off and placed in Category N or S, that is, it has only been written off because the cost of salvage and repair will exceed its market value, you can apply to have it re-registered.
The insurance company can give you an insurance payout and sell it back to you or an interested third party.
You can make a request for your insurer to let you keep a repairable write-off, for example if it has sentimental value, and pay you the sum insured less any salvage value. Not all repairable write-offs can be legally re-registered, so this is an important point to check before applying to keep a badly damaged vehicle.
How to make a claim
If you do plan to make a claim with your own insurer, requesting a claim form is usually the safest option because you can carefully prepare your answers to all the questions. If your insurer offers the option of processing your claim over the phone, you run the risk of being put on the spot and not answering a question as well as you could have if you'd had the chance to think about it.
Take your time. Don't start the claim process while you are still in shock or emotionally upset after the accident.
Prepare yourself for a phone claim. If you decide to place your claim over the phone, think carefully about what you are going to say and keep your descriptions simple, neutral and objective. Make some notes beforehand to help you remember everything you want to convey. Remember that the conversation will normally be recorded by your insurer and may be referred to later in the process.
Refer to your notes. Use the summary you wrote down at the time of the accident to help you answer the questions on the claim form or over the phone. If you didn't make any notes, it's worth jotting some down now to help you remember important but small details.
Frequently asked questions
Picture: Shutterstock
---
*51% of consumers could save £200. Quote aggregator Seopa split the insurers on its comparison systems into different categories. It then selected quotes from the most popular providers as well as quotes from other providers which returned a price. It then selected providers, weighting them according to UK insurance market share (data from the Association of British Insurers), choosing the cheapest of either the most popular providers or other providers ("the cheapest selected quote"). Seopa then compared the cheapest quote on its system against this ""cheapest selected"" quote. The company then took the savings figure which 51% or over could have saved, using that formula. The savings you could achieve will depend on your individual circumstances and how you selected your current insurance supplier.
The offers compared on this page are chosen from a range of products we can track; we don't cover every product on the market...yet. Unless we've indicated otherwise, products are shown in no particular order or ranking. The terms "best", "top", "cheap" (and variations), aren't product ratings, although we always explain what's great about a product when we highlight it; this is
subject to our terms of use
. When making a big financial decision, it's wise to consider getting independent financial advice, and always consider your own financial circumstances when comparing products so you get what's right for you.
*51% of consumers could save £264.64 on their car insurance. The saving was calculated by comparing the cheapest price found with the average of the next four cheapest prices quoted by insurance providers on Seopa Ltd's insurance comparison website (based on representative cost savings data for November 2019). The savings you could achieve are dependent on your individual circumstances.