The AA car insurance review
Find out the key elements of The AA's car insurance to see if the brand best known for its breakdown service is the right choice for your car cover.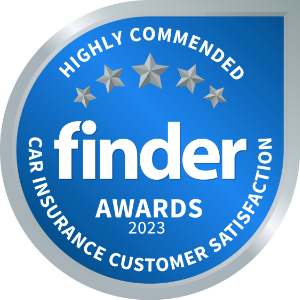 Reasonably priced with good service, according to customers
Some benefits only available to AA members
Our verdict
Car insurance from The AA is particularly attractive to AA members, as they get discounts on their insurance premiums plus higher cover levels in certain policy areas. However, with its 5-star Defaqto rated comprehensive policy available to to all, including an uninsured driver protection, The AA car insurance is a good option for anyone looking for cover.
It also offers a 4-star Defaqto rated third-party, fire and theft option, but no third-party only. This isn't necessarily a bad thing though, as – surprisingly – third-party cover isn't always cheaper than higher levels of cover.
Some insurers provide a longer period of EU cover as standard than the AA does, but not all include a courtesy car, so it's best to weigh up your priorities and not just go for the cheapest option. Get a quote from The AA or compare car insurers to find the best one for you.
Best for: Perks for existing AA members
Pros
Comprehensive cover includes uninsured driver protection and courtesy car
Strong customer ratings in Finder survey and on review sites
EU cover up to 90 days as standard
Cons
No third-party only cover available
New for old doesn't apply to cars over 13 months old
Some benefits only available to AA members
AA is mostly associated with breakdown cover, but it also provides a solid car insurance policy. We've looked at what's included in the cover, the pros and cons of the policy and the benefits of an AA membership.
Who is The AA?
The AA is no stranger to the road – the company has been around since 1905 and even helped originate road signs. Definitely a claim to fame!
Since then, the organisation not only became one of the leading providers of breakdown services in the UK, but also launched The AA car insurance offering, followed by other insurance products.
Who underwrites The AA's car insurance?
The AA offers customers cover through a range of insurers, a bit like a broker. This means the policies will be underwritten by different companies, depending on the option you choose to go with.
Compare The AA's policies
What are The AA's cover options?
There are two levels of cover. The AA doesn't offer third party (the legal minimum) on its own, but it does offer third party, fire and theft (TPFT) and comprehensive.
If you're a young driver with a car that is not worth a whole heap of money, you may be better off going for third party, fire and theft insurance. This might be cheaper than comprehensive, but it's always worth checking, as there are so many factors involved and comprehensive can actually work out cheaper in some cases.
| | | |
| --- | --- | --- |
| Product Name | AA Comprehensive | AA Third Party, Fire and Theft |
| Damage to your car | ✓ | ✓ |
| Damaged windscreen and window glass | ✓ | |
| Fire and theft | ✓ | ✓ |
| Personal accident cover | ✓ | |
| Medical expenses | ✓ | |
| Personal belongings | ✓ | |
| Liabilities to third parties | ✓ | ✓ |
| Using the car abroad | ✓ | ✓ |
| Alternative travel costs | ✓ | |
| No claims discount | ✓ | ✓ |
| Replacement locks | ✓ | ✓ |
| Permanently fitted audio equipment | ✓ | ✓ |
What optional extras can I add to my policy?
Although The AA does give pretty solid comprehensive cover, there are a few optional extras you can add to your policy for even greater peace of mind.
Motor legal assistance. If you have an accident that wasn't your fault, this will cover your legal costs (this is dependant on the guilty party being identified and present to take responsibility). By adding this option to your policy, you also get access to a 24/7 legal helpline for advice.
Excess protection. Gives you the option to claim back your excess for certain claims.
Motor accident plan. This is an upgrade to the personal injury cover already included in The AA's comprehensive car insurance policy. You get additional benefits, such as a £60,000 payout in the event you are injured or killed in a crash.
Membership benefits with The AA
Becoming a member of The AA before you take out car insurance with it can get you a discount on your first policy and every policy you take out with The AA whilst you're still a member. Members also get the added benefits of higher cover in areas such as personal belongings, added audio equipment, personal accident and more.
What is my excess?
A policy excess is the amount you will have to pay out of the total costs incurred from the claim, and will usually be between £100 and £500. You can volunteer to have a higher excess to get cheaper insurance, or a more expensive policy can mean paying less excess, but this will all be arranged when you take out your policy. Whichever option you choose, make sure you can afford both the premiums and paying the excess in case you have an accident.
What is the claim process for The AA?
The AA has a 24-hour claims hotline that you can call to make a claim: 0800 269 622. You'll need to have your insurance details with you when you make the call.
The AA car insurance customer reviews
The AA's car insurance policy was highly commended in our 2023 customer satisfaction awards, with 86% of customers saying they would recommend the service.
On customer review platform Trustpilot, The AA has 4.3 out of 5 stars and a rating of "Excellent", based on more than 13,000 reviews.
On Feefo The AA's car insurance service has 4.7 out of 5 stars based on more than 30,000 reviews. Customers praise the service and the price.
Frequently asked questions
The offers compared on this page are chosen from a range of products we can track; we don't cover every product on the market...yet. Unless we've indicated otherwise, products are shown in no particular order or ranking. The terms "best", "top", "cheap" (and variations), aren't product ratings, although we always explain what's great about a product when we highlight it; this is
subject to our terms of use
. When making a big financial decision, it's wise to consider getting independent financial advice, and always consider your own financial circumstances when comparing products so you get what's right for you.
More guides on Finder
AA loan calculator

Find out how much you'd pay each month and overall with an AA personal loan, and see how AA holds up against the competition.